Phyllis Ntantala-Jordan dies at 96
Fighter for women's rights dies in US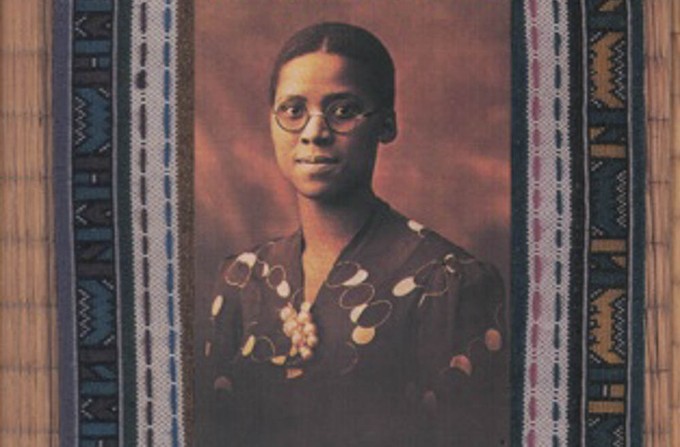 19 July 2016
One of South Africa's great — and largely unheralded — fighters against apartheid and for women's rights died on Sunday in a hospice in Taylor in the US state of Michigan. Phyllis Priscilla Ntantala-Jordan was 96.
An activist, polemicist, author and academic, she tended for much of her life to be described as "Mr A. C. Jordan", because of her long marriage to the renowned Xhosa scholar who features largely in her 1992 autobiography, A Life's Mosaic. She was also the mother of former ANC government minister Pallo Jordan.
A revolutionary socialist who initially pinned her colours to the mast of the Non-European (later New) Unity Movement (NEUM ), Phyllis Ntantala battled apartheid, capitalism and the oppression of women.
In an article published by the ANC journal, Sechaba, in 1984, she noted: "It is one of the ironies of history that the most pervasive and total oppression, the oppression of women, has been to a large extent neglected by scholars within the ranks of the [liberation] movement.
"This can be explained, in part, by the male chauvinism which has been the bane of colonial liberation movements, and also the imprecise terms in which we discuss the future socio-economic order we envisage for a free South Africa. And yet, the success or otherwise of our struggle may depend on the extent to which we are able to involve as wide as possible a front of liberation forces against the oppressor regime.
"Women, specifically the Black women, will and must form a central pillar of such a front. We submit, Black women have no cause to commit themselves totally to the liberation struggle, unless the freedom to be achieved will in turn grant them equality and human dignity."
It was that sort of approach than set Phyllis Ntantala apart from most others in the liberation movement. When she returned, with some cynicism, to South Africa in 2006 she hoped to settle, perhaps in her home district of the Transkei. But she fell ill and her subsequent treatment in local hospitals left an indelible impression.
She noted: "The state of the public hospitals in the Eastern Cape is horrific. Yet in these conditions, the doctors and many of the nurses did their best while they were clearly overworked and understaffed. There was also an acute shortage of supplies such as linen, gowns and towels. I asked to be discharged, feeling I was safer at home than in the hospital. I only hoped when I left that my already thrice-used sheets were sent to the laundry."
But the conditions at Nelson Mandela were a marked improvement on what she discovered at the Mjanyana TB hospital. She went to check on that hospital because of reports sent to her by a friend, Nokhaya Gladile, whose son Khangelkani had been referred there in 2003 with suspected tuberculosis.
In her usual way, Phyllis Ntantala made a fuss. And it had some results. But at 86 and in quite fragile health, she decided it was wisest for her to relocate to Michigan. And it was there that she was finally laid to rest.