In photos: Zimbabwe's "second independence day"
Jubilation in streets of Harare, but a new age of freedom is far from assured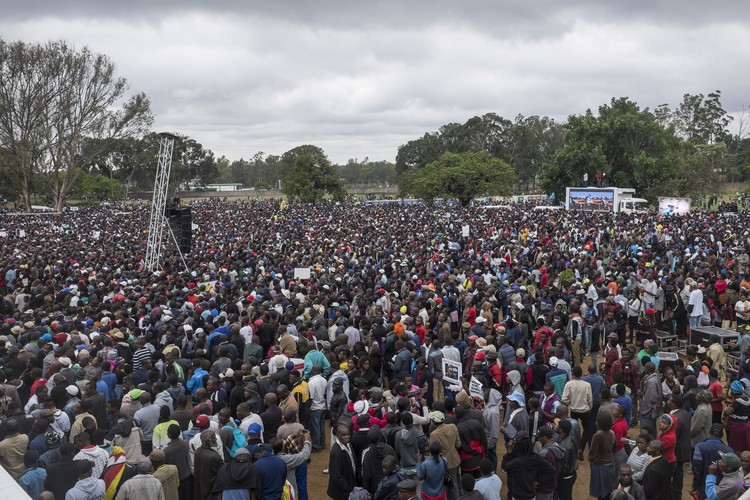 19 November 2017
Thousands of Zimbabweans took to the streets to lend their voices to growing calls for the removal of President Robert Mugabe on Saturday. Emboldened by the actions of the military who have effectively seized control from Mugabe, residents gathered at various points in the cities of Harare and Bulawayo. The notorious police who normally violently suppress any sort of protest were nowhere to be seen. In Harare the mood was one of celebration as people cheered and waved at military convoys that passed through the marching crowds.
After departing from their various starting points protesters decided to make their way to the State House but were prevented from proceeding further down the road by soldiers wielding machine guns. There was no conflict between protesters and soldiers who gently guided protesters into the streets surrounding the State House.
People continued flocking into the streets as many feel that the tide has turned against the man who has ruled Zimbabwe for 37 years. Many referred to the day of protest as their second independence day.
For a sober view of what's happening in Zimbabwe, we recommend: Zimbabwe's Military Coup in Perspective by Leon Hartwell.