Philippi community and City seek ways to end no-go zone status
Residents hold meeting while City launches specialised policing units to protect its workers and infrastructure
6 June 2023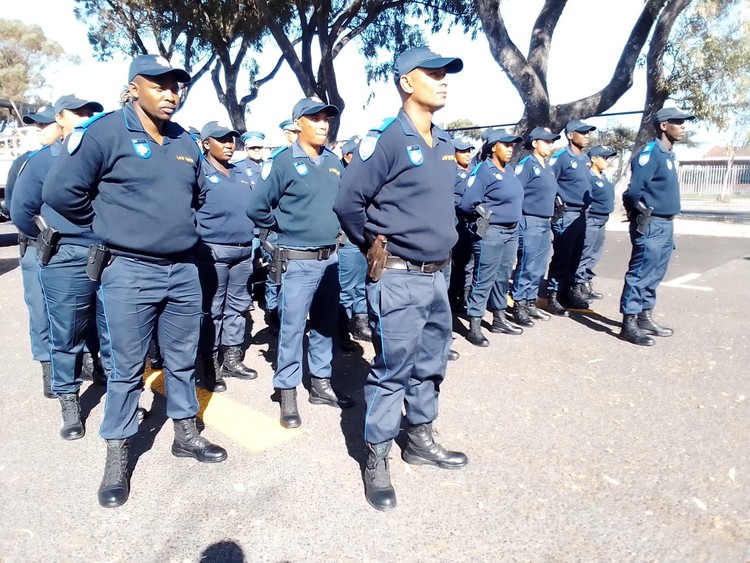 Community leaders from Philippi have met to find ways to address debilitating levels of crime in the area.
Philippi is one of 25 "Red Zones" in the City of Cape Town where violent crime occurs on a daily basis.
After numerous robberies and threats to its staff and contractors, the City has launched specialised policing units to escort and protect workers operating in Philippi.
Community leaders and residents from Philippi and surrounding communities met at the weekend to discuss ways to make the area safer.
Philippi is one of 25 areas designated "Red Zones" in the City of Cape Town because violent crime occurs on a daily basis.
Last month, in response to numerous robberies and threats to the lives of council staff and service providers, the City launched specialised policing units to escort and protect the workers operating in Philippi and other Red Zone districts.
During the meeting people spoke about violent crimes, the spike in gangsterism, drug abuse and syndicates extorting small businesses.
Another major issue was the lack of electricity and the many illegal connections in informal settlements. Illegal connections create tensions within the community because they cause blackouts in formally lit areas. The City is also in a constant battle to remove illegal connections often facing violent resistance. City workers sent to fix electricity problems, maintain and repair infrastructure damaged by illegal connections also face hijacking and robbery.
Municipality's response to crime crisis
On Saturday, the day after community leaders met, three storm-water drain City workers were robbed at gunpoint of their cash and valuables in Samora Machel.
The City says frequent instances such as this result in delays or even the complete lack of essential services, like refuse collection and electrical repairs, for communities.
Earlier this year, the satellite police station at the Philippi train station was decommissioned because its electricity infrastructure was badly vandalised and stolen.The City has now established an Energy Safety Team to assist Law Enforcement and SAPS to protect critical municipal electricity infrastructure and to escort maintenance teams in high crime risk areas. The team currently consists of 20 officers and two commanders with a budget of about R40-million to develop the initiative.
"The City has seen an increase in the number of vandalism related incidents in recent months with more than 350 incidents in the first quarter of the year," said Mayco Member for Energy Beverley van Reenen in a statement last week.
About a week later, the City also launched the Facilities Protection Unit with 80 officers and supported by 200 monitors in crime hotspots across Cape Town. The officers will inspect City facilities and escort frontline staff requiring protection. Monitors are employed via the Expanded Public Works Programme and are recruited from within communities. The initiative has a budget of R112-million over three years.
Wayne Dyason, spokesperson for Law Enforcement, said, "While the directorate is continuously expanding its existing units, these members are fully ordained peace officers with full Law Enforcement authority."
"Should the threat of extortion subside and the risk to service delivery teams subside in the future, these members may then be used in other units within the Law Enforcement department," said Dyason.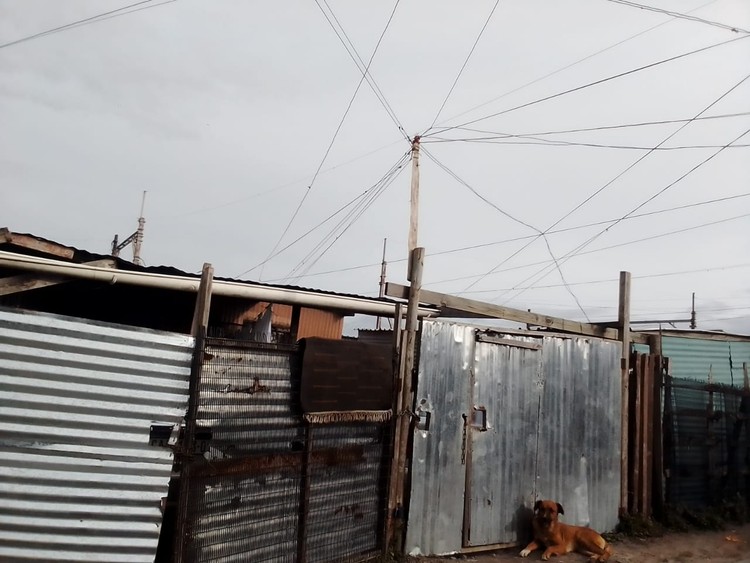 Battle over electricity
Two weeks ago, GroundUp reported on the incident at Ramaphosa informal settlement, where a man was shot dead by police while he was trying to connect electric cables illegally. There is also often violent resistance to the removal of illegal connections.
A web of live cables can be seen suspended above the roofs and running in between shacks of Eyadini, an informal settlement along the railway tracks at Philippi train station formed during the hard Covid lockdown three years ago.
"We are forced to act illegally because we cannot survive without electricity," said Alfred Zibi. "The City of Cape Town says it cannot provide us with electricity because we are on private land [PRASA-owned]. We know illegally connecting is dangerous, but we don't have a choice."
Samora Machel homeowner, Pumzile Ngqayi, said she wants the City to immediately remove all the illegal connections in her community as it regularly causes power outages.
"Our electricity trips so many times a day. We are hoping the City will remove these connections because they are making life difficult for us. There are live wires all over and children are not safe," said Ngqayi.
A self-skilled electrician in the community, who asked not to be identified, told GroundUp that he employs one other person and makes about R500 on a busy day to illegally connect shack dwellers' homes to electricity.
He said they usually operate at night and charge a R300 "callout" fee. He hires out his ladder for R50. He charges R100 to diagnose electrical faults and make minor cable repairs.
"Jobs are scarce. At least now I'm using my skills to help people in need, people who are not connected to the grid. This is a very dangerous job and illegal, but there is a lot of demand," said the electrician.