Port Elizabeth's peace builders are making communities safer for immigrants
"The peace builders are trained to resolve conflicts between immigrants and local people"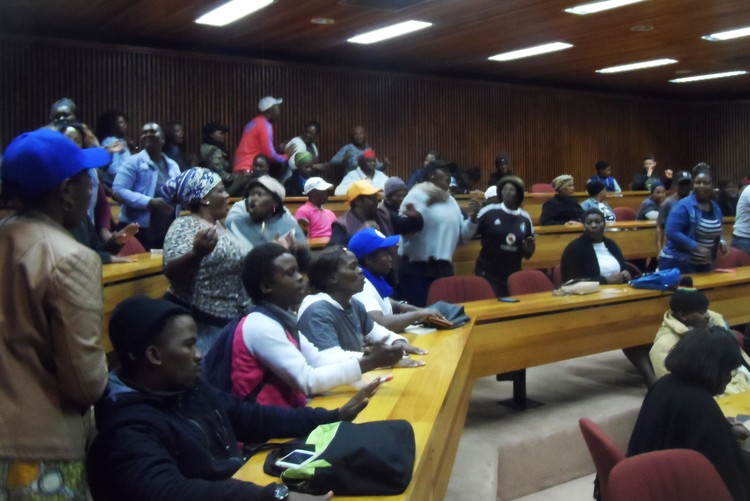 21 June 2018
About 120 people attended a workshop for World Refugee Day at the Nelson Mandela University's Missionvale campus near Port Elizabeth on Wednesday. The event aimed at educating peace builders and other residents in the area about some of the challenges faced by immigrants.
Liesl Fourie, a human rights lawyer at the University's Refugee Rights Centre said it was important to eliminate myths in the community about immigrants one of which was that they were taking away jobs and women from South Africans. A documentary was also shown highlighting some of the reasons refugees were forced to leave their homes.
"We invited a number of peace builders and community members to discuss discrimination against immigrants. The main aim was to squash the various myths associated with immigrants. We are very much delighted that topics were discussed where locals openly expressed their perceptions of foreigners living in the metro," she said.
Ntsikelelo Majeke, project coordinator at the Eastern Cape Refugee Centre said his organisation, formed in 2008 started the community peace builders programme last year to combat cases of xenophobia in the communities.
"The advantage [of the programme] is that these peace builders know local languages and cultures. They also live within the communities," he said. "The peace builders are trained to resolve conflicts between immigrants and local people. They also work closely with the police," he said.
Majeke said they are planning to increase the number of community peace builders in the metro once funds became available. "We have discovered that violence and cases of business robbery are very low in areas where community builders are operating. We wish to recruit more members but we are faced with the problem of shortage of funds. We want to give them a monthly stipend."
Majeke said the organisation also assisted foreign nationals register their businesses. "This helps them to get loans from banks and wholesalers. We also help them to apply for ownership of their premises," he said.
Port Elizabeth Foreigners Business Forum chairman Saidi Ahmed said that having peace builders in communities made business owners feel safer.
"The main problem is that whenever there are service delivery protests, criminals end up targeting our shops. Most of the crimes were carried out by people living in the very community they robbed. We have however seen a significant decline since the peace builders project was introduced," he said.
Zarah Hajj is from Somalia. She lives in Korsten with her husband and six children. They came to South Africa in 2014. Hajj says her family has been targeted by local criminals for years.
"I am happy that the local peace builders are always holding community meetings discussing our plight. We also help the local communities when they have problems. We attend funeral and wedding gatherings in order to integrate ourselves into the community," she said.