JHB neighbourhoods battle without water
Water supplying company says it's relying on residents without access to call them so a tanker can be dispatched
17 November 2021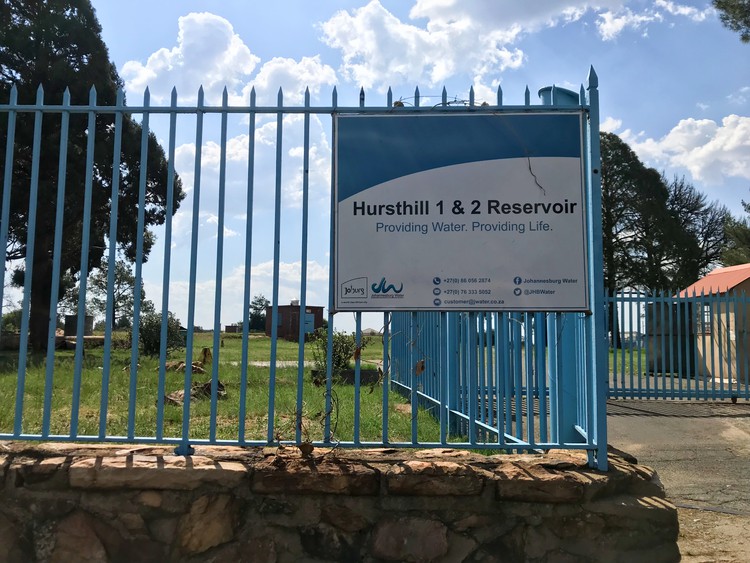 Some communities in Johannesburg have had to make alternative plans this week during a planned 54-hour water supply reduction by Rand Water.
In a statement last week, Johannesburg Water warned customers that its supplier, Rand Water, would be conducting scheduled maintenance on its infrastructure.
This has disrupted water supply to the south, north and west of Johannesburg.
But some residents we spoke to say while they were given a heads up to plan for this outage, water cuts are frequent occurrences in their communities.
Residents hope this maintenance will mean fewer water outages.
---
Residents in some areas in the west of Johannesburg are hoping recent infrastructure upgrades by Rand Water will result in fewer water outages in the future.

Rand Water, Johannesburg Water's bulk water supplier, has since Monday been working on its raw water pipe that supplies the Vereeniging water purification plant.
In a statement last week, Johannesburg Water warned customers of a scheduled maintenance for 54 hours, which would disrupt water supply to the south, north and west of Johannesburg.
"Water supply reduction will result in poor to no water supply during peak water demand periods in most high-lying and high demand areas. Stationary and roaming water tankers will be made available where feasible to reduce the impact to consumers," the statement read.
(Johannesburg Water is an independent company whose sole shareholder is the City.)
While water tankers have been seen assisting residents in many parts of the city, this is not the case for learners at Westbury Secondary School.
Deputy principal Corinne Jacobs said that the school has been without any water. The community receives water from the Hursthill reservoir, which Johannesburg Water said was experiencing low water levels, due to high demand.
"Our water pressure was low on Monday and Tuesday. Today [Wednesday] there is no water at all. We have asked our learners to bring bottled water from home. Luckily our learners don't spend the whole day at school because they are writing exams so we go home earlier than usual," she said.
"If the water is not restored by tomorrow, or no water tankers are deployed then we are going to have a problem," said Jacobs.
Eleanor Mavimbela, Joburg Water spokesperson said, "Water tankers were deployed yesterday to areas that did not have water. We were not aware of no water in the area yesterday. We rely heavily on calls by customers so that we know where to dispatch tankers." Following our questions, a water tanker has since been sent to Columbine Court, about a kilometre from the school.
But Jacobs said water outages are frequent occurrences in Westbury. "We probably have unplanned water outages at least twice every three months. We then have to dismiss learners early. It's not ideal as teaching time is lost," she said.
"At least we were given time to prepare for this outage but usually, we have frequent water outages. I hope the planned maintenance will result in fewer water outages for us," said a Westbury resident who asked that she only be identified as Sharon.
Residents in Coronationville, also supplied by Hursthill reservoir, have not had water since Monday afternoon but a water tanker arrived on Tuesday afternoon. Resident Susan Jacobie said, "Because we knew that there might be a water outage, we filled buckets with water before Monday. But we have used up that water for washing and cooking so now our stored water has run out."
Jacobie, a trader near Rahima Moosa Mother and Child Hospital, said it was concerning that water tankers had not arrived by midday on Tuesday. "How are we supposed to cope without water in this heat?" she asked.
Following a lengthy water outage earlier this year that interrupted services at the hospital, Gift of the Givers had a borehole installed at Rahima Moosa Hospital so the facility would not be affected by water outages.
According to Kwara Kekana, spokesperson for the Gauteng Health MEC, water tankers and mobile toilets have also been deployed to health facilities across the province.
Frederic Place — Home for the Aged in Coronationville — said they were relying on water from their boreholes during the water outage. "A couple of months ago, there was an unplanned water outage for almost a week. We installed boreholes to harvest rainwater because we cannot function without water here," said Colin Van Rayne, general manager at Frederic Place.
Van Rayne said they often help members of the community by giving them water during outages.