Order collapses at Metrorail station
Some commuters are refusing to pay for tickets until the service improves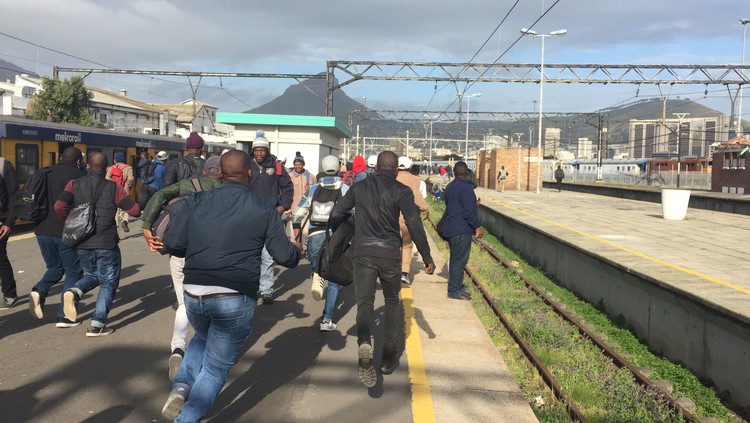 23 October 2017
On 20 October, a Friday, GroundUp witnessed Metrorail passengers fleeing Esplanade Station in Cape Town. Commuters were avoiding paying for tickets. Officials failed to stop them. The video below was taken at 8:04am.
One of the passengers, who did not want his name revealed, told GroundUp he had not bought a ticket for two years. He said he refuses to do so until the service improves.
The spot fine for being caught without a ticket is R40.