N2 highway blocked as Butterworth residents protest over water
Protesters want President Ramaphosa to intervene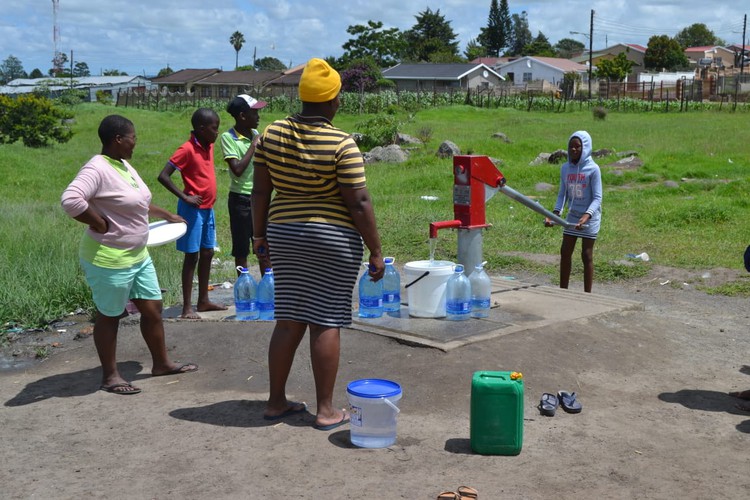 13 February 2020
For the second day in a row Butterworth residents blocked the busy N2 to East London with burning tyres, demanding water.
Police spokesperson in Butterworth Captain Jackson Manatha said police were monitoring the protest which started on Tuesday at about 4:30am. He said a truck and trailer had been forced by protesters to block the road.
Residents were demanding that the Gcuwa dam be deepened, he said. Residents are also demanding that President Cyril Ramaphosa intervene.
The Butterworth water crisis has been long in the making. As far back as December 2015 the town was declared a drought disaster by then Eastern Cape Premier Phumulo Masualle. There was a protest last August when residents blocked off the town demanding water.
On Wednesday, Butterworth residents said they had been without water for three weeks.
They said the Amathole District Municipality had told them that the Gcuwa dam, which supplies the town, was now filled and water would start coming out of their taps. When no water came, they decided to protest.
Municipality spokesperson Nonceba Madikizela-Vuso accused people in the community of sabotaging water and sanitation infrastructure because they wanted the municipality to hire their water tankers. She said the vandalism had been reported to the police.
Sibabaliwe Dadaboshe, a member of a task team elected by residents, said residents would not sabotage a basic need like water. She said they suspected that the water crisis in Butterworth was being used by officials to steal money.
"What we've been hearing all these years is that the municipality needs a certain amount of money to fight the drought in the Eastern Cape. But when the money comes, it is used to hire tanks or tender someone to make boreholes," said Dadaboshe. She says the municipality has to do "one simple thing": deepen the dams. "If there's sabotage then I think the officials should look among themselves, not at the community. Community members are the people suffering from this."
When GroundUp visited the town on Wednesday, all its shops were closed. At Msobomvu location there were people drinking from boreholes marked "do not drink". They said they had no choice.
Resident Sibongiseni Qolo said there had been a number of meetings between the municipality and residents but the water problem had not been solved.
The town would continue to be "a ghost town" until residents' demands were met, he said.
Asked to explain her accusations of sabotage, Madikizela-Vuso said: "There is an increase in acts of vandalism where we constantly have to replace or fix pipes. Currently a big valve has been destroyed in Ibika leaving Ibika, Vulley Valley and Extension 24 without water. We condemn these acts in the strongest possible terms."