"My son died trying to save our things"
Hout Bay mother describes Boxing Day tragedy.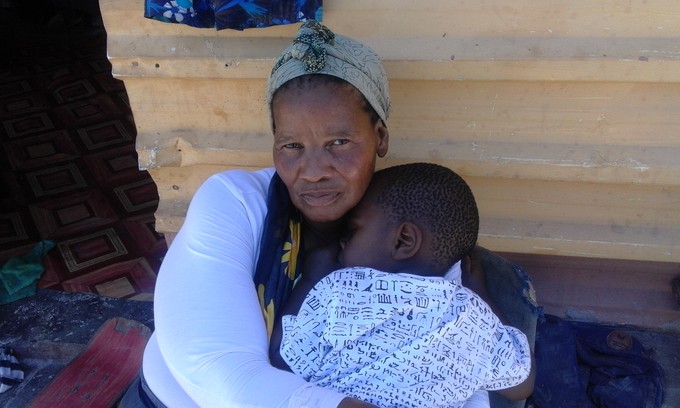 7 January 2016
On Boxing Day the Imizamo Yethu informal settlement in Hout Bay was hit by yet another devastating fire which destroyed about 500 shacks.
The fire left over 1,000 people homeless, and also resulted in the death of 25-year-old Zubenathi Jumba.
Yesterday, Jumba's mother, Ntombizodwa Jumba was seen sitting next to her crafts stand on the side of the road in Imizamo Yethu, holding her grandchild not far from where her home had burnt down.
She said said her family was still recovering from the last fire and had just moved in their new furniture on Christmas day.
This was the second time their shack was gutted in less than two months.
Jumba said her son ran into their house when he saw the fire to try and save some of their belongings.
"He came back the first time and then he went in again and never came back.
"My shack was still standing with the fire around it when I told them (firefighters) that my son was in there, my daughters were pleading with them but no one listened. I was told to go away and my son died trying to save our things," she said.
She said her son's body was found the next day by his sisters who forcefully entered the area to look for their brother.
"My daughters went in there to look for him because no one else would. They removed all the burnt material and found his bones lying there.
"They collected them and reported it to the police. That's when his body was fetched," she said.
Jumba currently lives in a one-room shack that she uses as her craft shop while rebuilding her home.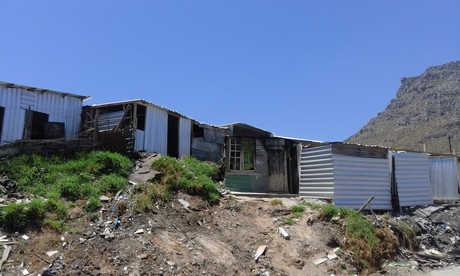 The City of Cape Town had planned to re-block the area before people could start rebuilding but that was not implemented when GroundUp visited the area on Tuesday.
City of Cape Town Mayoral Committee Member for Human Settlements, Councillor Benedicta van Minnen, said it was not possible to re-block the fire-affected area due to the steepness and density of the site.
"The Human Settlements Directorate, however, demarcated two walkways and urged the residents to keep these walkways open when reconstructing their structures," said van Minnen.
She adds that all the timber poles that are handed out as part of the Enhanced Emergency Kits have been treated with fire-retardant paint prior to being issued.
Another resident Nosakhele Mancobe, who was scheduled to give birth the day after the fire, said she missed her booking at the hospital as all of her belongings was destroyed by the blaze.
"I was supposed to go give birth the next day, but everything had just happened, I couldn't leave until I knew my kids and my husband had a place to stay.
"My ID and my clinic card got lost in the fire," said Mancobe.
She says many people were worried that the walkways would take their space or make their houses smaller.
"They gave us material and told us to build and that's what people did.
"They should have made the road and not just put tapes because now people just removed them to build their houses," aid Mancobe.
She was still pregnant on Tuesday and expected to give birth today.
Spokesperson for the City's Disaster Risk Management Centre, Charlotte Powell, said the cause of the fire is still unknown.
Many residents are still rebuilding their homes with the building material provided by the City.