Motsoaledi rubbishes Dr Nandipha's court bid to have her arrest in Tanzania declared "unlawful"
Thabo Bester finally added to Home Affairs's data system after three decades as "an unidentifiable person"
22 May 2023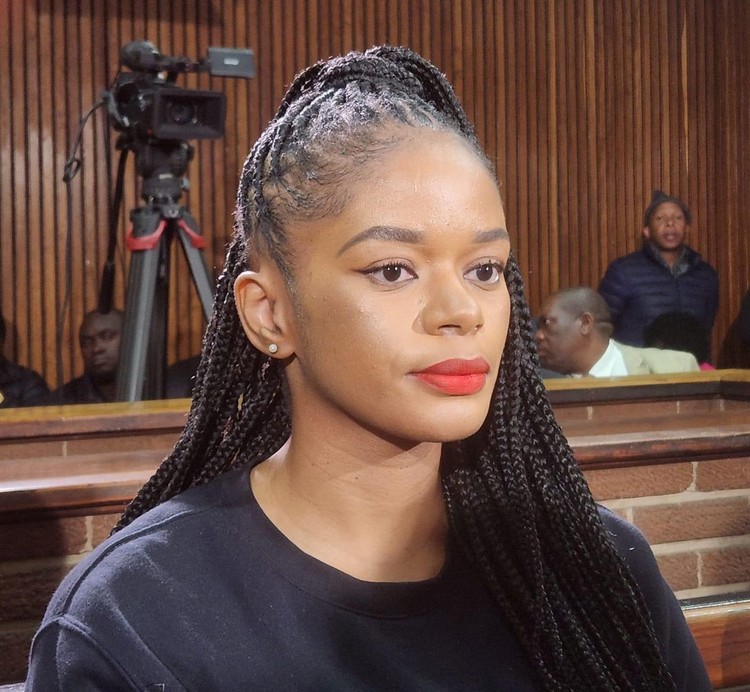 Home Affairs Minister Aaron Motsoaledi has condemned attempts by Nandipha Magudumana to have her arrest in Tanzania last month declared unlawful.
Magudumana's legal team filed an urgent court application on Friday, asking that all orders and warrants against her be made null and void.
In a briefing on Monday, Home Affairs also revealed plans to revoke Magudumana's passport.
Meanwhile, convicted rapist and murderer Thabo Bester has finally been given an ID card and birth certificate at the age of 36.
Minister of Home Affairs Aaron Motsoaledi has condemned the attempt by Nandipha Magudumana to have her arrest in Tanzania in April declared as unlawful.
Magudumana is accused of helping convicted rapist and killer Thabo Bester escape from prison in May last year, among other things. The pair were apprehended by authorities in Tanzania last month and are currently facing related charges in court in Bloemfontein.
On Friday, Magudumana's legal team filed papers in the Free State High Court in Bloemfontein. She wants the court to declare her arrest and "abduction" in Tanzania "wrong and unlawful". Magudumana also wants to be released from prison immediately, and for a judge to declare all orders and warrants against her null and void.
During a media briefing on Monday, Motsoaledi said that Home Affairs director-general Livhuwani Tommy Makhode only managed to access Magudumana's court papers on Sunday afternoon. "The Director-General was shocked that the Department of Home Affairs and I, the minister, were not cited as respondents on the matter. This is despite that on 15 May 2023, there was correspondence between the director-general and Motloung Attorneys [representing Magudumana]. They wrote us letters and then they go to court without citing Home Affairs."
He said Makhode immediately wrote to Magudumana's attorneys to "demand that the ill-advised application be removed from the urgent roll".
"The letter corrected the wrong stance adopted by Magudumana that she was unlawfully abducted or extradited from Tanzania. Dr Nandipha and Thabo Bester were declared prohibited illegal immigrants according to the Immigration Law of Tanzania. They were therefore, as a matter of law, liable to be deported back to their country of origin," said Motsoaledi.
Makhode's letter was also sent to all parties cited in Magudumana's urgent court application. "We believe if the matter is not retracted, we will be there in Bloemfontein on 25 May," said Motsoaledi.
Motsoaledi also told journalists that Bester has since been given an ID card and birth certificate after 36 years of being "unaccounted for" on the Home Affairs databases. On 14 April, Motsoaledi revealed that there was no formal record of Bester on their system.
Motsoaledi said that in accordance with the Identification Act, Makhode wrote to Bester on 15 May 2023, advising him that he had sent officials to help him get an ID. He said Bester cooperated and the documents were issued on 17 May 2023.
Meanwhile, Motsoaledi withdrew part of his statement made last month saying that Dr Mmereka Ntshani, popularly known as Dr Pashy, had reported her passport stolen in 2019. Consequently, she got a new passport that will expire in 2029.
Magudumana was arrested with three passports on her person, Motsoaledi said. One was hers and two belonged to Ntshani.
He said Ntshani made another affidavit on 27 March 2023, saying that she gave another valid passport to Magudumana and TK Nkwana, an assumed name of Bester, as they were going to apply for working citizenship in the United States.
"I accept that Dr Ntshani actually did not make an affidavit in 2019 when she applied for a passport. I would like to extend my sincere apologies. The statement was based on the information given to me at the time." [This entire issue remains unclear to us. - Editor.]
Motsoaledi said that Home Affairs had obtained legal advice that there are "strong legal grounds" to revoke Magudumana's passport. He said Makhode will be taking "legal steps in terms of the South African Passports and Travel Documents Act … to revoke the passport issued to Dr Nandipha Magudumana on 16 February 2017 that is due to expire in February 2027."