Trapped in a waterlogged shack with her children during Durban floods
Mother recalls desperate moments
13 April 2022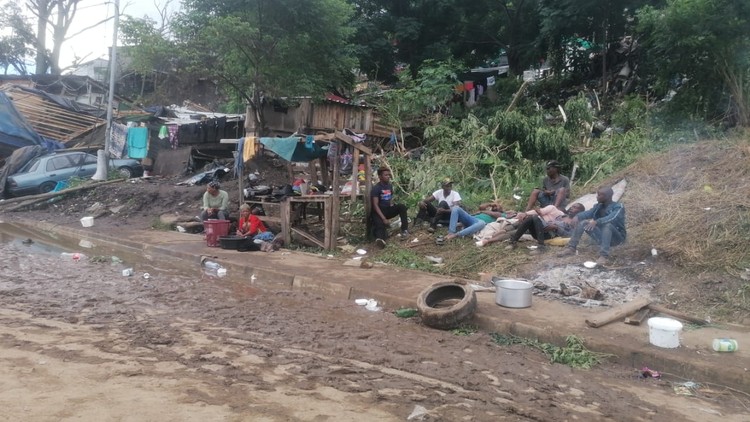 A few minutes felt like a lifetime for Bonisani Dumke and her three children who were trapped in the dark as water levels rose inside their shack at Reservoir Hills informal settlement in Durban.
Dumke says she woke up to find her belongings floating around her in cold water. When she got out of bed a rush of water moved the bed across the doorway, blocking their escape. "I screamed for help, fearing for my children."
Her neighbour, who had also been trapped, managed to get out through the roof and rescued Dumke's children through a collapsed wall in the shack, she says. Dumke has bruises on her body from being knocked about by the rushing water. She said she was grateful her children aged 15, 14 and five were not harmed.
She and her children have moved in with a friend. "I only managed to grab a few clothes. Everything else was swept away by the floods," she says. Her home was one of several shacks in the settlement which were completely swept away in the early hours of Monday morning. Several more shacks were damaged but not completely destroyed.
At eNkanini informal settlement in KwaMashu, resident Busisiwe Diko said more than 39 shacks had collapsed but no death or serious injuries had been reported. Diko said the heavy downpours had displaced many families and children had not been able to go to school. "The situation is really bad. Water pipes have burst and electrical cables are everywhere, toilets are flooded and the drainage system is blocked." She says people have begun clearing roads covered in debris and mud. "We can see items like fridges and beds. People need help but don't know what to do and where to begin," she said.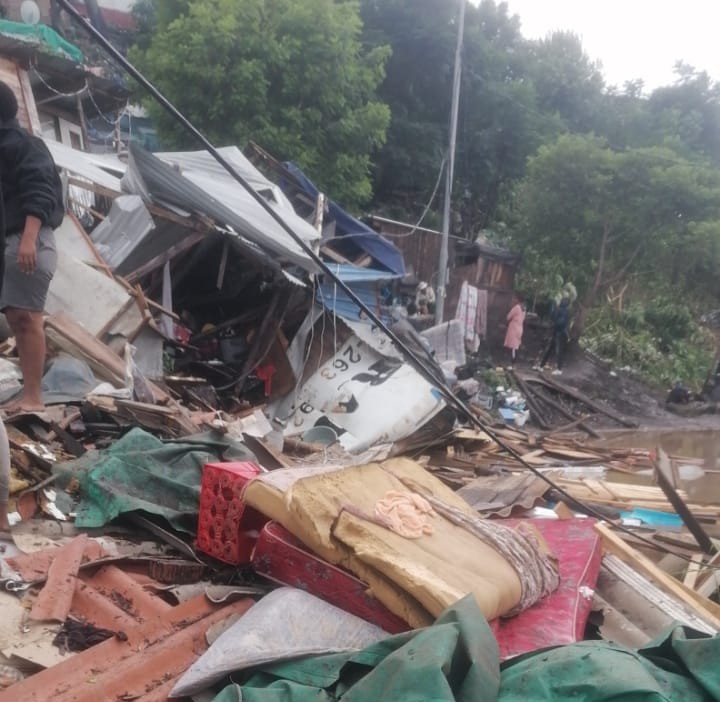 Community leader Innocent Mathaba from Siyathuthuka informal settlement said: "We waited the whole day for assistance and people were asking where they should go. In other areas people were told to go to their nearest community halls, but there is no hall close by for us."
Ndodeni Dengo of KwaMathambo said most of the shacks were still waterlogged and walkways were blocked by landslides.
Housing movement Abahlali BaseMjondolo says thousands of its members were affected by the devastation, mudslides and flooding and there are still people missing. "The past few days have been devastating. At informal settlements across Durban, people have been displaced." At Siyathuthuka informal settlement in Sea Cow Lake, about 85 shacks were destroyed. Most of them spent the night with friends or relatives while others spent the night outside looking after their belongings as they feared it might be stolen, Abahlali said.
The movement said people living near rivers had been hardest hit. "Many people have been unable to go to work. Emergency services are rescuing people and we salute all the men and women who undertake this dangerous work in the interests of society." Abahlali noted other areas affected by the floods include Cato Crest, Ekukhanyeni, Zamokuhle, Foreman Road, Kennedy Road, Briardene, eKuphumuleni, Lindelani, Barcelona2 and eKhenana.
Abahlali is urging the public to help with food, clothes, school uniforms, building material and blankets.
At the time of publication, the provincial government said that more than 200 people had died and the number of people injured or still deemed missing was still being tallied.
KwaZulu-Natal Premier Sihle Zikalala has declared a state of disaster in the province which will allow for emergency funding from the National Treasury. President Cyril Ramaphosa is visiting the flood-ravaged areas on Wednesday.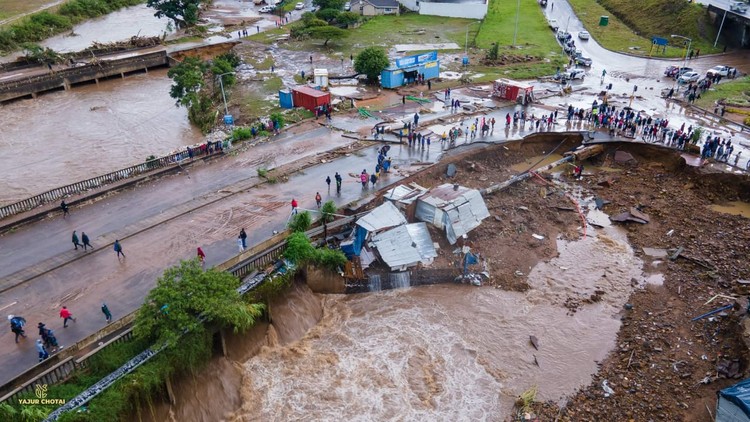 Photo: supplied