Months after fire Hout Bay explodes
People from Imizamo Yethu who are in temporary shelters say the City must make good on its promises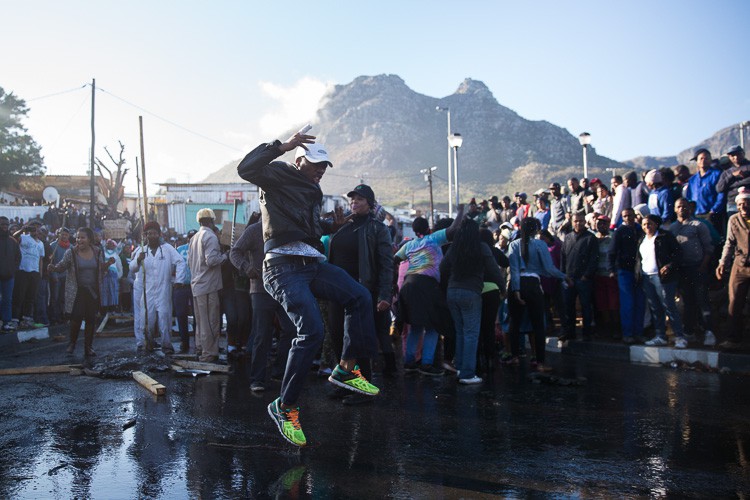 3 July 2017
Protests in Imizamo Yethu in Hout Bay continued for the third day on Monday. Residents displaced by the devastating fire earlier this year have spent months in a temporary relocation area (TRA) on a sports field and are now demanding better living conditions. Protesters said they would not stop until Mayor Patricia de Lille addressed them.
The City had said reblocking of the informal settlement would take three months and it was essential in order to prevent future fires.
From the outset, there were people who said they did not trust the City to complete the reblocking in the prescribed time. They referred to people who moved in 2004 to make way for roads for the community but who are still living in TRAs.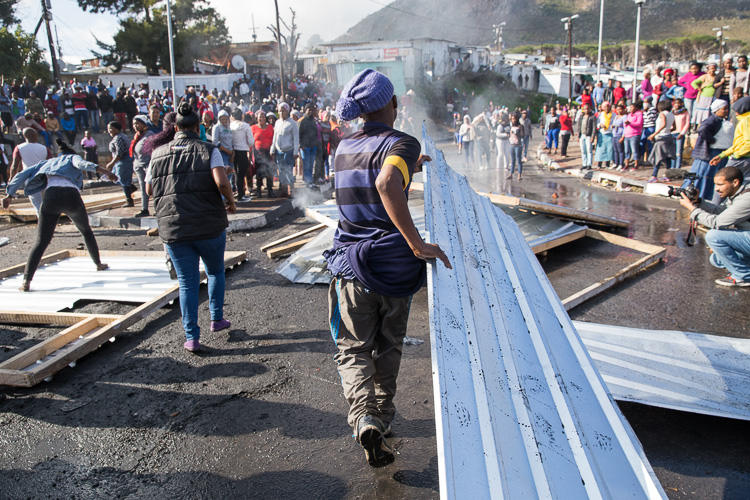 Residents say protests on Monday started at 3am when hundreds of people cut down trees and used their house building starter kits, which have been standing at the sports field for months, to barricade the road. A metro police van at one of the TRAs was turned upside down and another one was torched.
Monica Makhonxa, who lives in a TRA with her two granddaughters, said she was meant to go to the hospital for treatment but there was no one to take her because of the protests. However, she said, "I feel their pain. I also stay here and it is not a nice place to stay. It is wet and cold."
Another resident, Thembela Makhiwane, who stays with four of her children, said, "I was willing to stay in this small place for three months because I wanted myself and my children to go back to a safer community … But no work has been done to the area."
Chairperson of the Imizamo Yethu Movement Mkhululi Ndude said the City promised water, electricity and roads. "Now we are demanding those promises."
Ndude lives with his wife and three children. "We are tired of empty promises. We told them [the City] we want a memorandum of agreement. They still have not provided us with one," he said.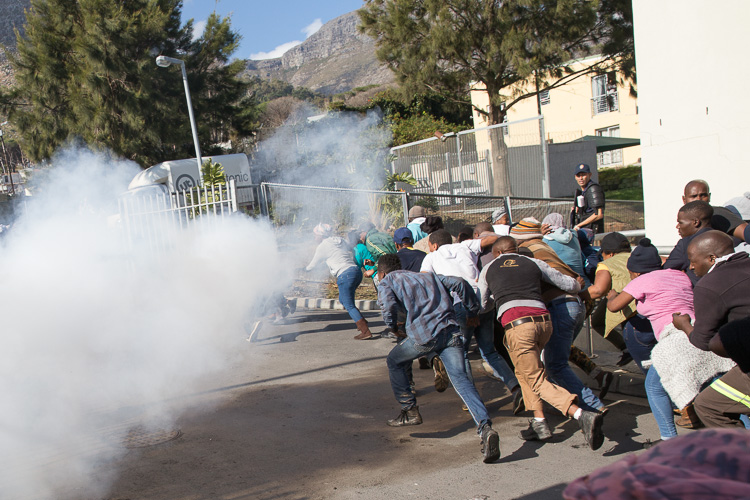 De Lille arrived on Monday but police told her it was not safe.
Ward councillor Bheki Hadebe had difficulties containing the crowd.
News that the mayor had come and gone did not go down well with residents. Protesters demanded that before any further negotiations can take place, several people arrested earlier in the day must be released.
Residents went to the police station to protest, singing songs and blocking the door to the police station. Police started shooting rubber bullets and fired stun grenades. More arrests followed.
Later, seven people were elected to go and meet with the mayor. De Lille returned and addressed the residents. But Thembela Makhiwane said that residents felt it was the same things she said four months ago. 
In a press statement, De Lille said, "I am prioritising this matter and I am personally leading this and unblocking any issues." She appealed to the police to arrest any "criminal elements".
A statement from the City said: "The mayor committed to speeding up all phases of the reblocking project to ensure that all phases continue at a faster pace and simultaneously. … The mayor is meeting with senior management in the City at the moment and will then have another follow up meeting with the community leadership to update them later this evening."