Missing docket delays Khayelitsha community leader's murder trial
"If things continue like this, I see no justice for Ras."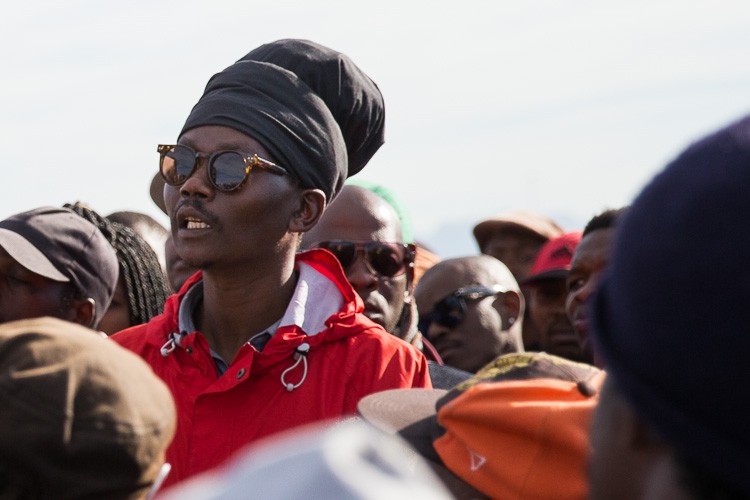 18 August 2017
The case against a man accused of murdering Khayelitsha community leader Mthunzi 'Ras' Zuma has been postponed after the docket went missing.
Alfred Makinana made a brief appearance in the Khayelitsha Magistrates' Court on Friday morning. Zuma was shot dead on 28 May following a massive land occupation in Khayelitsha. Zuma was one of the community leaders that led the occupation. It is unknown if his murder is linked to the occupation.
On Friday, the case against Makinana, who is out on bail, was postponed for the docket to be located and brought to court. No date was set for the next court appearance.
After court, the Zuma family went to the Lingelethu Police station in Khayelitsha to complain about the missing docket. They were told that the docket was not missing but that the detective handling the case was late.
Zuma's sister, Nondumiso Zuma, said they were not happy with the way the case was handled by the police. She says they have also submitted a complaint to the Independent Police Investigative Directorate. They have also asked the case to be moved to the High Court in Cape Town. "As a family we do not understand why the docket was not in court. The investigating officer knew the court date. He is not taking it seriously," Zuma said.
Some of the Khayelitsha occupiers attended the hearing. One of them, Simthembile Khulela, said they were disappointed and accused the state of negligence. "This is a serious case. People are arrested and let out. If things continue like this, I see no justice for Ras," he said.
In response to questions by GroundUp about the missing docket, SAPS spokesperson Jakobus Marthinus said that the matter had been withdrawn 'for further enquiry."