Medicine and vaccine shortages across country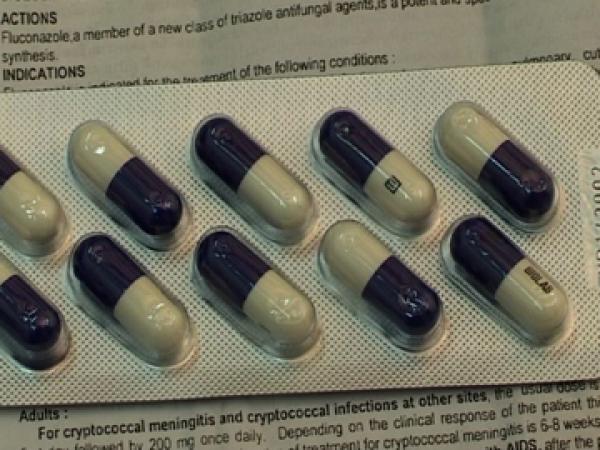 20 June 2012
There have been many media reports of shortages of medicines to treat AIDS over the last few weeks. But the medicine shortages go beyond antiretrovirals and there are even shortages of vaccines.
We have received several reports of stockouts. Here are some:
Professor Francois Venter of the Wits Reproductive Health and HIV Institute showed GroundUp reports of diabetic and psychiatric medicine shortages in clinics supplied by Middelburg Hospital in Mpumalanga.

A public sector doctor who specialises in vaccine research and wishes to remain anonymous said there is an alarming shortage of vaccines in all Soweto clinics. She explained, "The shortage has been on and off since late 2011, possibly pointing to intermittent delivery and stockage problems." She said the most commonly affected is the 5-in-1 vaccine that protects against diphtheria, tetanus, whooping cough, polio and a form of influenza. She also said there have been shortages of the vaccine that protects against pneumococcus bacteria and, occasionally, shortages of the rotavirus vaccine. She also complained that no "catch-up" vaccination is being done. In other words children who missed their vaccines are not being followed up to ensure they get them once stock arrives. "Mothers are not always educated by nursing staff as to missing components of vaccination, so often they believe that all vaccines are up to date because they are not told otherwise," she explained. "I tried to contact the Department of Health. The minute they would hear what I wanted to talk about they would drop the phone on my ear."

At a public meeting organised by the Treatment Action Campaign (TAC) at the South African TB Conference in Durban last week, Sibongile Nkosi, a TAC staff member in Limpopo, reported clinics in her area are often short of paracetamol and antiretrovirals.

At the same meeting, Nokhwezi Hoboyi, who heads the TAC's Ekhurhuleni office, reported stockouts of several paediatric medicines, isoniazid (an essential TB medicine), aspirin, vitamins and an essential antibiotic, cotrimoxazole, in facilities in Gauteng.
The Southern African HIV Clinicians Society (The Society) sent the Minister of Health a letter on 29 March asking for an investigation into the shortage of AIDS medicines. Laurie Schowalter from The Society said the National Department of Health is aware of the shortages and is being responsive. "They're doing the best they can to put out the fires, but have limited resources and are faced with problems, such as lack of capacity and a shortage of health care workers, accompanied by poor projections and proper monitoring". We asked the Department of Health for a response, but have not yet received one.
At this point, we have been unable to identify clear causes of the stockouts. Our investigation is continuing.