Meat disappears with police in East London
Police are clamping down on meat hawkers who have been operating for years, but "don't have a clue" what happens to meat they confiscate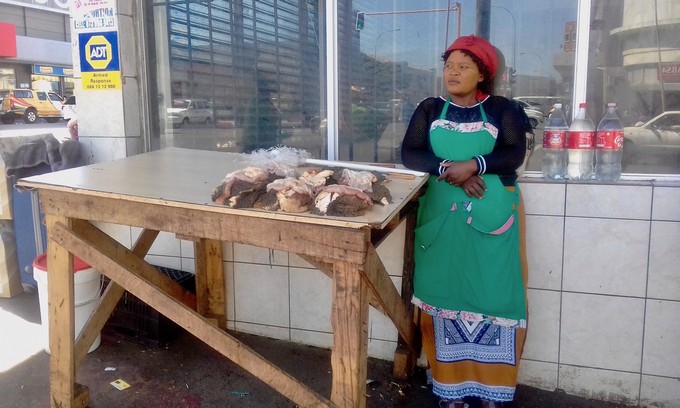 9 December 2016
Hawkers selling fresh meat in East London say police (SAPS) habitually raid them, usually on Thursdays and Fridays, and confiscate their meat. The police tell them it is on the instructions of the Department of Health.
The hawkers say the police from Fleet Street station raid their stalls and load the meat into police vans. They also take their tables and lace fly covers.
When the hawkers follow up, no official at the health department has been able to tell them what exactly happens to their hard earned produce.
Police spokesperson Hazel Mqala acknowledged that SAPS was assisting the health department. But when asked what happened to all the meat that is confiscated, Mqala said: "I don't have a clue".
The business of selling meat on a street corner is quite popular in the city. Residents from villages come to town to buy meat where it is cheap and affordable.
Noluvo Mzanywa is one of about ten women who have been selling meat on Buffalo Street for years. Mzanywa lives in Amalinda with her three children. Meat selling is her livelihood.
"We don't understand this, because we have been doing this for many years … We did not steal this meat. We have [till] slips, and we have even give the police the [telephone] numbers of the places we buy from, to show that the meat that we sell here is fresh," says Mzanywa.
She said in September, the hawkers went to the mayor's office to report what was happening. The mayor was not available, but they left their numbers with the mayor's personal assistant. They say they have never been called.
Taking it to the zoo
Another hawker, Nombeko Yamile, says she started selling meat in May 2015. She receives a social grant, but it is not enough since she also has to take care of her grandchildren in addition to her household.
Yamile buys meat for R700 and hires a taxi for R140 to pick it up from the butchery.
She says on one occasion she lost everything. The police arrived while she was setting up and confiscated all her meat before she could even start selling. She said the police told her they were taking it to the zoo.
"I wish the municipality could give us a place where we can sell, because we can't stop selling here. We have families to look after," says Yamile.
Another hawker, Nomaxhosa Mankosheni from Thembalethu in Reston, says she came to sell meat in town to provide for her two kids. She couldn't make enough selling meat in Reston because the community would always buy on credit.
"When my two kids matriculated in 2014, I had to make a plan to get them to tertiary [education]. So selling the meat was a better opportunity. I do not understand why the police keep on harassing us and taking away our meat. The meat is always fresh and has no funny smells."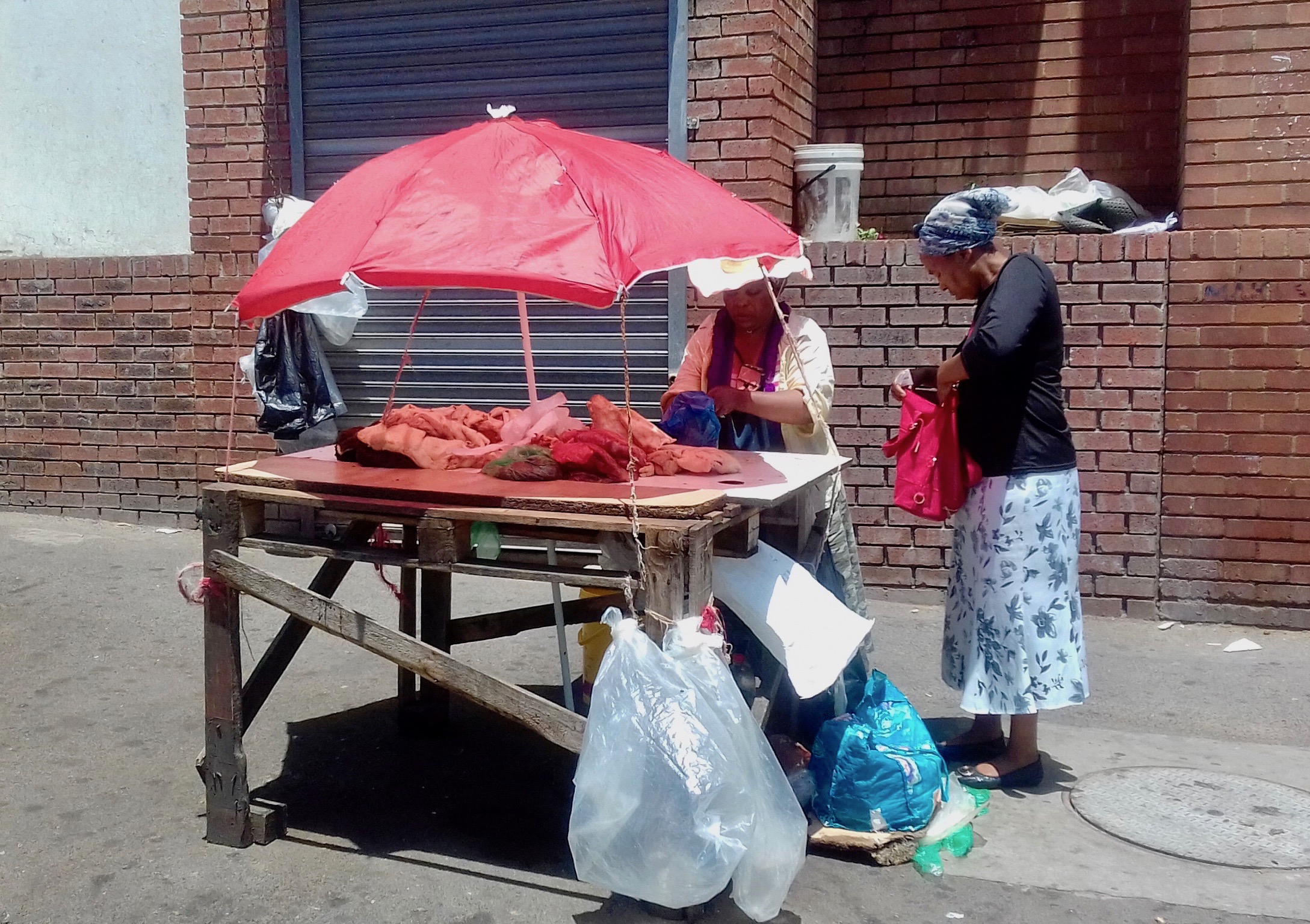 The police referred GroundUp to the health department, who in turn referred GroundUp to the municipality.
Spokesperson for the municipality, Sibusiso Cindi, said he could not respond on behalf of the police "because SAPS is not part of Buffalo City".
Cindi said, hawking "is a business venture and the municipality's duty is not to empower business ventures; our duty is service delivery".
Cindi said permits were issued and took "a week or two" and sometimes the municipality went to the site to inspect, "to see if it is the right site to operate a business".
The meat hawkers are currently operating without permits. They claim they have tried to obtain permits, but were given the runaround.
What happens to the confiscated meat remains a mystery.