Matric exams underway: what students say
Matrics spoke to GroundUp about their expectations and experiences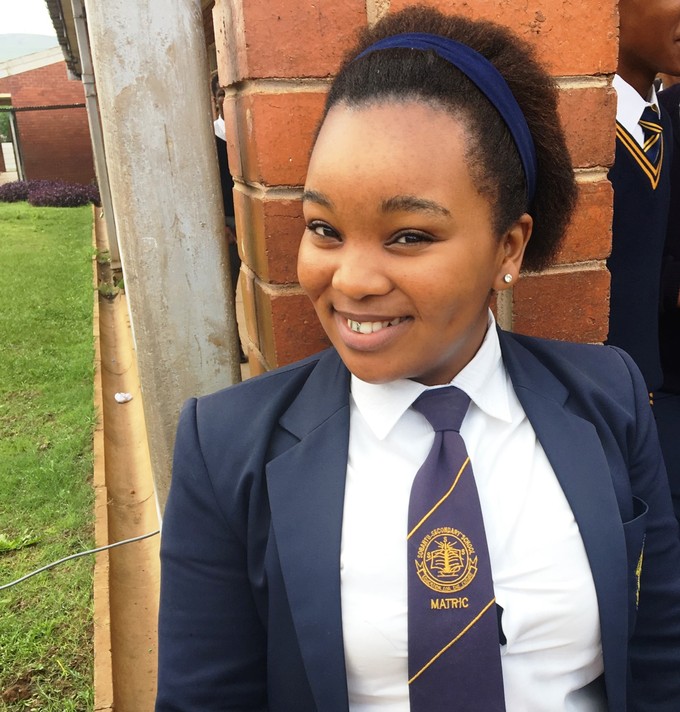 28 October 2016
As matric exams got underway, GroundUp visited a few schools to hear what students had to say.
Sobantu Secondary High School, Pietermaritzburg
​After writing her English exam, Nokwanda Chonco said, "English is not our mother tongue. By saying that, I'm not saying it's good to fail or get a lower percentage, but it would be justified if I don't excel.
"With all that being said, we are prepared to raise the flag for our school. What was in the paper is something that we have been taught the whole year. We won't disappoint our teachers, we will make them proud as the matriculants of this year."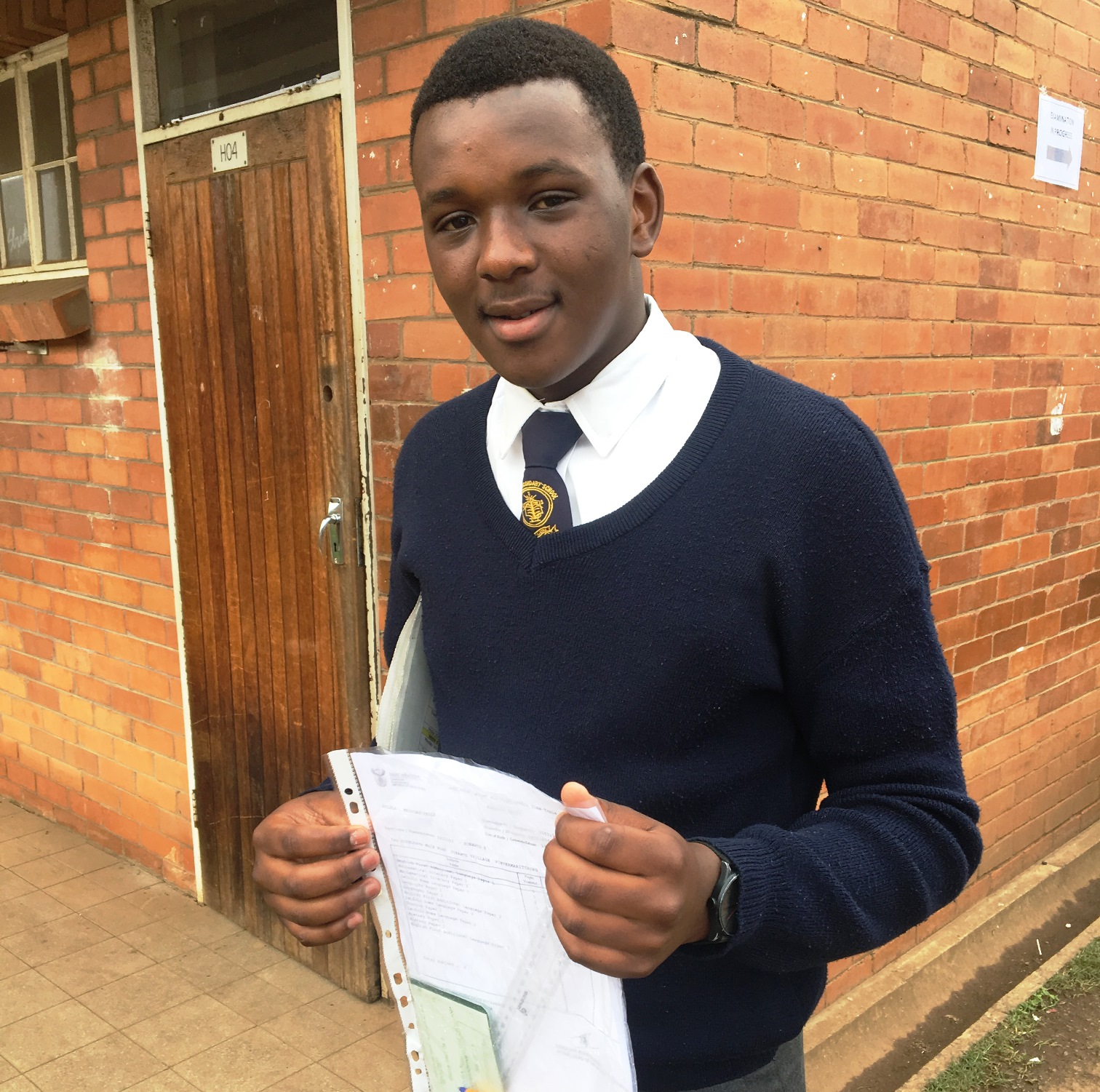 Nkosingiphile Ndlela (above) said: "This morning was different from the other mornings. My mind kept on reminding me that today is the day that I have been waiting for and scared of at the same time.
"The paper was okay and I will pass. I will be disappointed in myself if I get less than 80%. I have aimed for that mark and I feel that is the mark that I will get or more. I have been studying the whole year."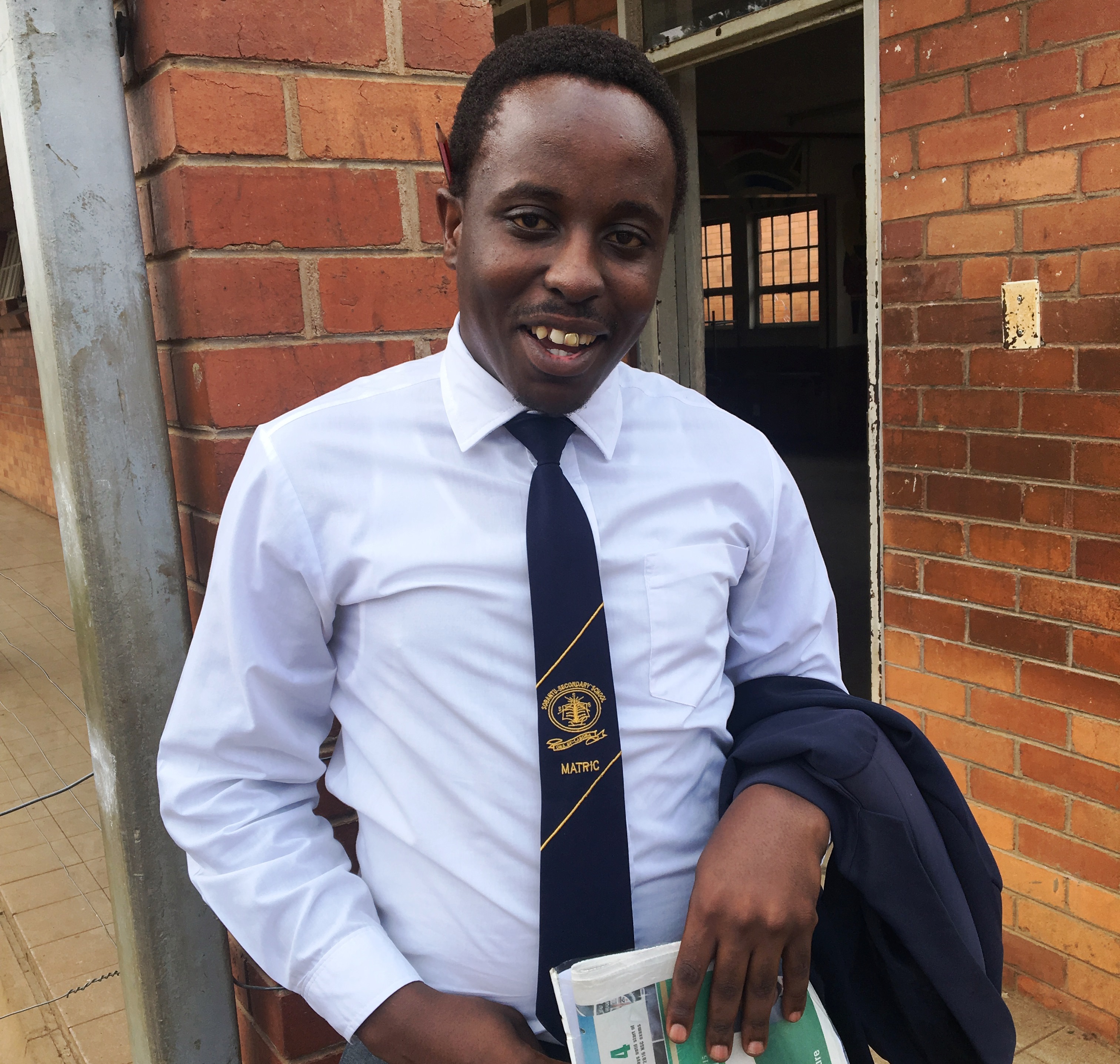 Simlindile Madondo (above): "There were questions that were harder than others but it was not that bad. Despite the misunderstandings here and there, I am positive that I will pass the exam.
"This was the first paper and I'm looking forward to the second paper and hoping that my nerves will have adjusted to the fact that these are exams. It was the first day and it was frightening, but all is well."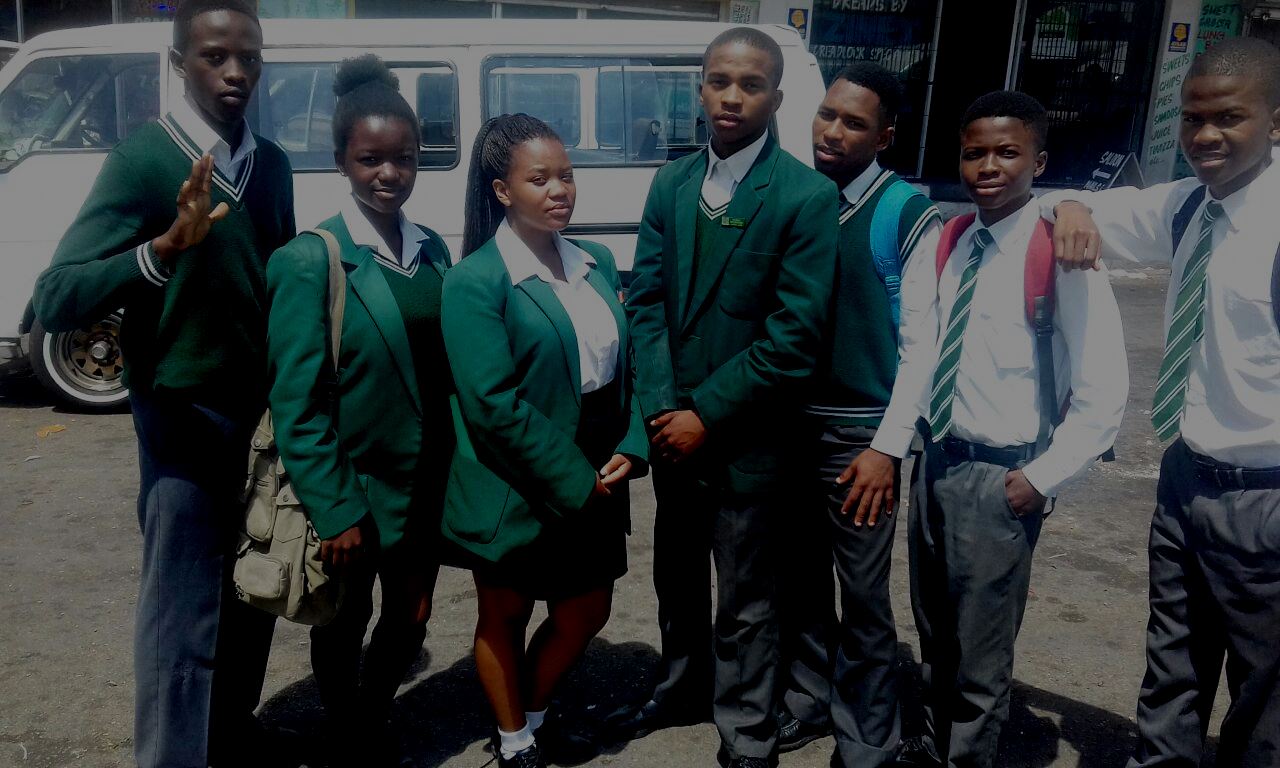 Paterson High School in Shauderville, Port Elizabeth
Cumisa Kalazani said of the mathematics paper, "It was easy for me because I was prepared for the examination. I listened to my mother's advice, she told me not to sleep a lot. She always said sleeping was for the rich.
"I am good at business studies, tourism and history. I would like to be a business man with a huge business empire all over the world."
Lupawo Seti said the maths paper was "smooth sailing".
"I expect to pass. The trial paper was much more difficult than this one. At school I was good in all subjects, but best in political science and history. This will encourage me to fulfil my childhood dream of becoming president of this country."
Zayno Braner agreed. "The maths paper was much better than the trial paper. I would like to study for a degree in mechanical engineering. This country has a shortage of engineers so I want to help plug that gap."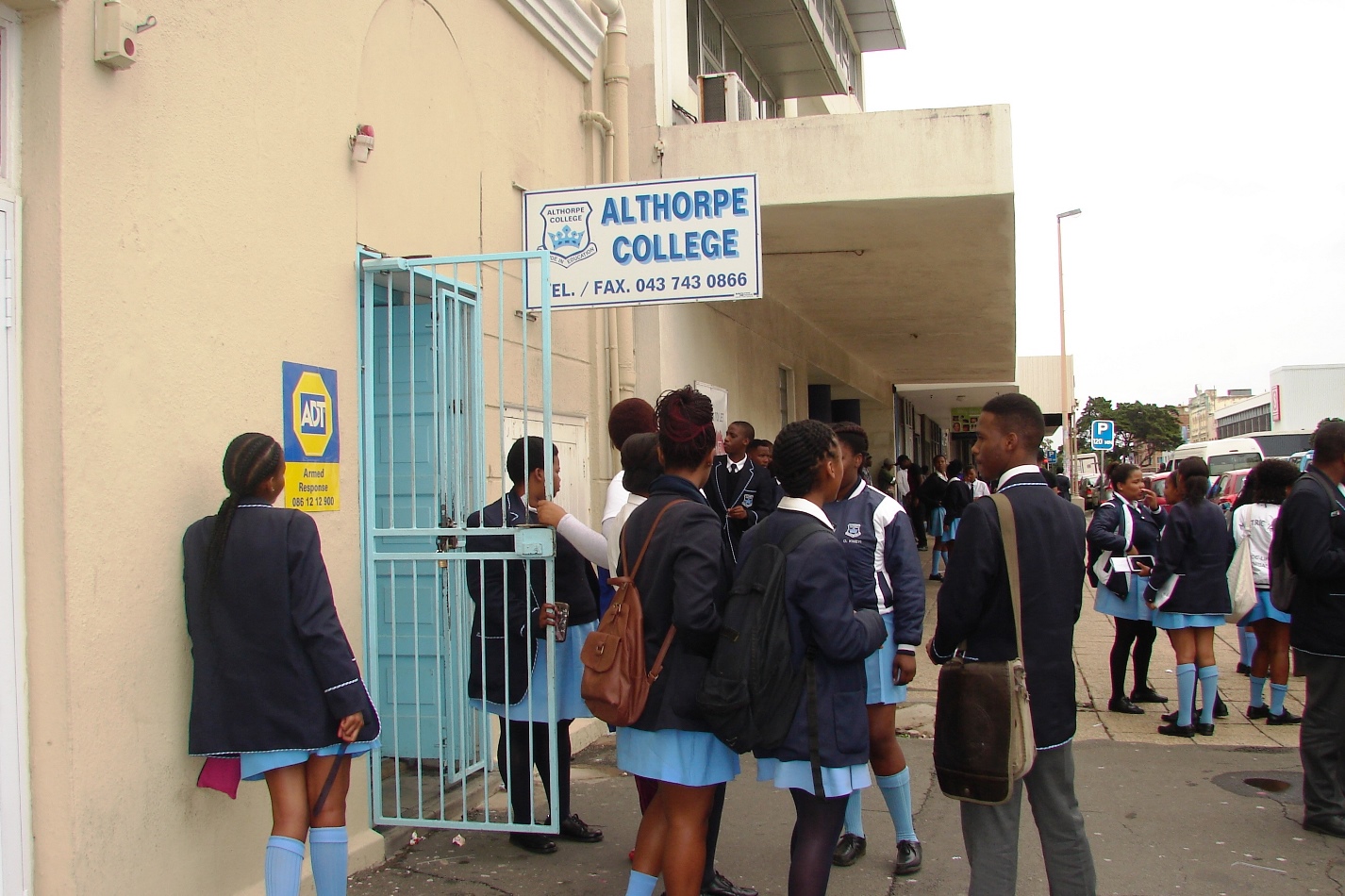 Althorpe College High School in East London
Nkosinathi Pakathi said, "It was very difficult. Now I have pressure to study for two days as I'm writing maths paper 2 on Monday … I'm hoping that Monday's paper will be better so I can get in university and study pharmacy."
Kwanele Mzana said, "The paper was challenging. I didn't do as I had hoped. I skipped some of the questions. Now I'm rushing to start practising for Monday's paper."
Yamkela Gigi, agreed the maths paper was tricky, but said, "I was practising and dedicating half of my time to my books because this is my last year in high school, so I had to give it 100%. I want to be a CA. It was a hassle though, because of the protests in the tertiary institutions. I have not received any reply yet, so I am a bit worried."
Siyavuya Jodwana said, "After seeing the whole Fees Must Fall situation me and my mom decided that I should take a gap year and see how this situation plays out. So next year, I will focus on doing my driver's licence and computer certificates. I aspire to be a music artist, so I will focus on that as well next year."
Babalwa Klaas said, "I don't trust that I will make it though, but I will see next year. I want to be a chef, that is my passion."