Maternity wards at Dora Nginza Hospital "chaotic" as nurses down tools
Striking nurses say they are overwhelmed with patients and do not have enough beds to give proper care
7 October 2022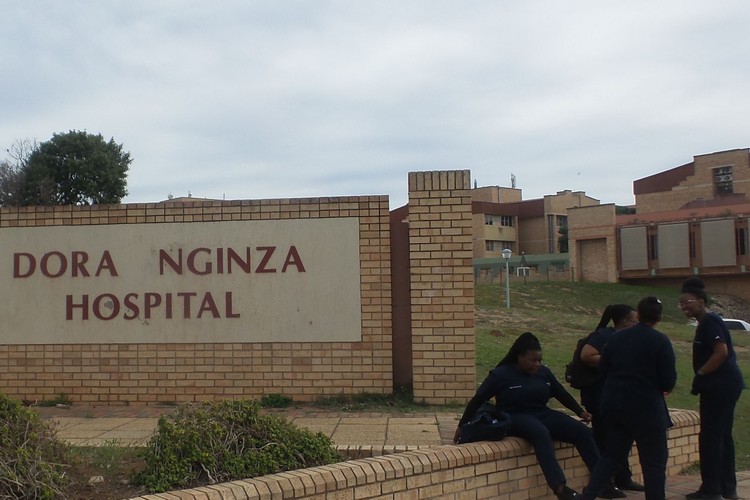 Nurses at the Dora Nginza Hospital in Gqeberha, Eastern Cape downed tools for a second day on Friday.
The striking nurses are demanding that management provide more beds and staff to the maternity wards, among other demands. They claim that their previous engagements with the health department have been fruitless.
DENOSA says that maternity wards don't have enough beds, so some patients who had just given birth were removed from beds to accommodate those in labour. Other patients slept on the floor or benches.
Health department says it considers the nurses' action as an unprotected strike. "The department takes this very seriously, and the administrative and legal remedies at our disposal are being deployed."
Services at the Dora Nginza Hospital in Gqeberha, Eastern Cape are under strain as the nurse's strike entered its second day on Friday. The striking nurses are demanding that management provide more beds and staff to the maternity wards, among other demands. They claim that their previous engagements with the health department have been fruitless.
On Thursday, some patients were moved to another hospital. Dora Nginza Hospital is the centre for maternal and paediatric care for the western part of the Eastern Cape.
A pregnant woman at the hospital described the maternity ward as "chaotic".
"Heavily pregnant women were crying for help that was not coming. Many people are sleeping on the cold floor and there is a smell of blood in the ward. The few nurses there are overwhelmed," she said.
Vuyo Nodlawu, regional chairperson of the Democratic Nursing Organisation of South Africa (DENOSA), told GroundUp that the maternity wards do not have enough beds and resources to cope with the influx of patients since Monday. "Patients, be it prenatal or postnatal, did not have beds to sleep on. The situation has been getting worse, to the extent that patients who had given birth were removed from beds to accommodate those in labour," he said.
Nodlawu said the hospital's management had told medical practitioners to stop admitting patients if there were no more beds available or until the matter was resolved. "However, the doctors continued to admit patients. Nurses then decided to allocate all available beds within the maternal department to everyone who didn't have a bed," said Nodlawu.
A meeting was called between the maternal directorate from the head office and the hospital but it was unsuccessful.
Mzikazi Nkatha, provincial deputy secretary of the National Union of Public Service and Allied Workers (NUPSAW)'s, said, "Nurses are saying enough is enough. They can't continue as normal when patients have to lie on the floor and not on hospital beds. This is also an overwhelming number of patients and not enough health providers to care for them."
Health department spokesperson Yonela Dekeda said union leaders have not been willing to negotiate with officials sent by management. Dekeda said plans to "decongest" Dora Nginza Hospital are underway, with emergency cases being referred to Port Elizabeth Provincial Hospital.
She said a team from other hospitals across the district were deployed to assist. The team included Anaesthetics, Obstetrics , Gynaecology, Paediatrics, Neonatology, Nursing and non-clinical support services.
"The designated ward and theatre at the Provincial Hospital has been staffed and equipped with the relevant equipment and medication. The Emergency Medical Services is also part of the response team and will coordinate patient transfers between facilities," she said.
Dekeda said the department considers the nurses' action as an unprotected strike. "These essential workers are refusing to engage with senior management nor do they want to return to work. The department takes this very seriously and the administrative and legal remedies at our disposal are being deployed," she said.
DENOSA's deputy regional chairperson Vuyo Dlanga has vowed that nurses would continue their action until provincial government officials meet them to resolve the issues.