Masiphumelele fire station set to open this year
The project was set back by nearly two years over the appointment of the contractor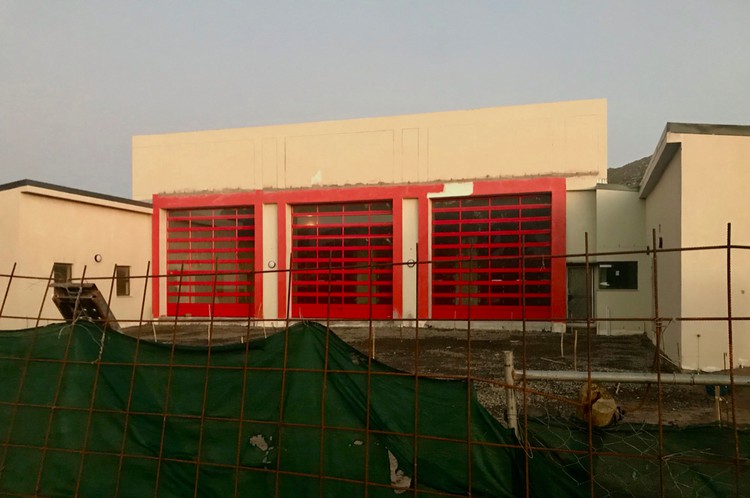 27 June 2019
After a deadly fire left 4,000 Masiphumelele residents' homeless in 2015, residents were promised a fire station by the end of 2017 by City of Cape Town's Mayoral Committee member for Safety and Security Councillor JP Smith.
The fire station, which will cover Masiphumelele, Kommetjie and Ocean View, is now set to only open by the end of this year, two years later than initially promised.
Richard Bosman, Executive Director for Safety and Security, said, "The fire station was delayed due to the preferred contractor withdrawing from the process after appointment, after which a new contractor had to be appointed."
"This set the project back by at least two years. The Fish Hoek fire station remained operational during the period that the facility was under construction," said Bosman.
The Fish Hoek station is nearly six kilometres from Masiphumelele.
In a statement in May the City said the total cost of the fire station is about R19 million, and the project was more than 70% completed.
"Final occupation of the fire station is estimated to be between October and December this year," said the statement.
Resident Mphumeleli Maloni, who once lost his shack in a fire, said he was happy that there would be a fire station closer to him in the Wetlands informal settlement, but he still worried. "I do not think the problem was the distance, but the fact that even if they [fire service] are here within minutes, they still struggle to get in to the informal settlement."
"This informal settlement is crowded, and the roads are small … I feel that is what needs to be sorted first or the fire station will be useless," said Maloni.
In 2017, residents disputed the location of the fire station, saying the land should be used for gap housing for households that earn more than R3,500 but less than R15,000.
Community leader Tsepo Moletsana said, "We had a meeting early this year [with the City]. In that meeting the only thing that was explained is how they would employ people and what the criteria was."
"We are still going to discuss the matter of utilising the remainder of the land for gap housing to meet the housing issue in the community," said Moletsana.