Man torched to death in possible xenophobic attack
"People who have businesses around the village were not happy for this foreign guy to run a business here"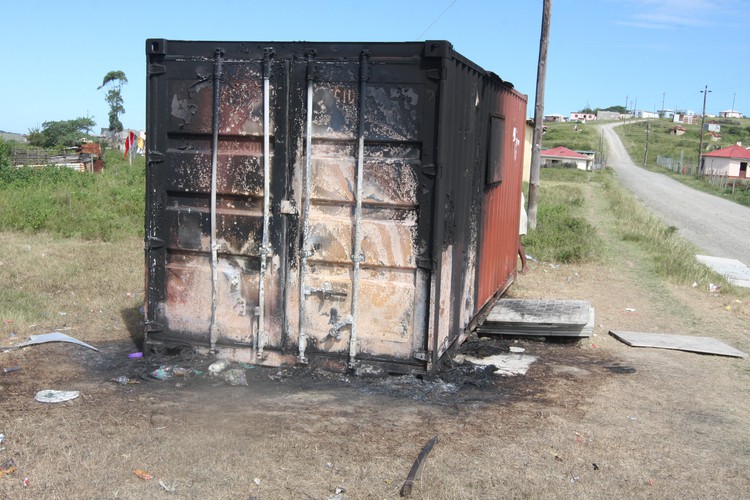 13 April 2017
Police are investigating a case of arson and murder following the killing of Kasin Mohamed, an immigrant to South Africa. Mohamed, who was in his 20s, was set alight in the early hours of Wednesday morning at Nokhala Locality, Kwelera Village near East London.
A resident who did not want to be named says she heard someone shouting at about 2am that there was a fire. "I went out. Then I saw that this fire comes from the spaza shop. We residents started to rush to the scene. While we were on the way to the scene we heard a voice of a man saying 'please help'. It was the voice of the foreign guy who was running a spaza shop in this container. We tried to help but we could not because the fire was very strong and the container was surrounded by tyres," she said.
Another resident said the container arrived four weeks ago. "People who have businesses around the village were not happy for this foreign guy to run a business here. I suspect that these business people are involved in this matter. … How can you kill somebody for business? I heard this guy crying for help but it was difficult for us because of strong fire," she said.
Police spokesperson Captain Mluleki Mbi says it is alleged that unknown people set alight the container using tyres, petrol and gas cylinder. He said no arrest had yet been made. "Anyone with information is requested to contact the SAPS Blue Water detectives on 043 851 1540 or 086 0010 111," he said.