Malawian High Court narrows scope of HIV Criminalisation Laws
Decision provides relief for people on antiretrovirals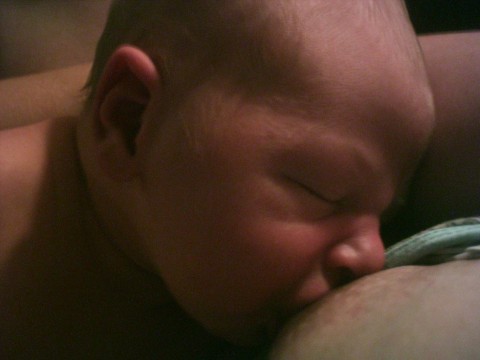 10 October 2017
On 19 January 2017, the High Court of Malawi in Zomba handed down a judgment with huge implications for HIV-positive people living in the country.
This judgment overturned a decision in a lower court which saw E.L, an HIV-positive woman convicted of a crime after breastfeeding another woman's child. This was despite the fact that E.L. was on antiretroviral (ARVs) and the virus was therefore no longer detectable in her blood, meaning she could not realistically transmit HIV to the child.
The Case
The case began when E.L., who had a young child of her own, was sitting near another woman, C.P. with a young child at a village meeting. According to E.L. she mistakenly thought C.P.'s child was hers and began to breastfeed it. C.P. saw this and took her child away from E.L. After this, C.P. laid charges against E.L. under section 192 of the Malawian Penal Code.
At present, Malawi's Penal Code contains a section that criminalises the transmission of dangerous diseases, including HIV. Under this law, a person may be convicted of a crime if they do something that is likely to spread or cause HIV infection. The law is so broadly and vaguely framed that it could be read to make it a crime for HIV-positive women to breastfeed children.
E.L. ended up pleading guilty to the charge and the court sentenced her to nine months imprisonment with hard labour.
When convicting E.L. the court stated "[E.L.] is aware that she is HIV-positive. She [breastfed] a baby which is not hers. It is the same thing as a man knowing to be HIV-positive choosing to sleep with a school girl." However, as many scientists and researchers have shown, it is not the same thing; E.L. could not transmit HIV to the child.
E.L. then decided to appeal her conviction and to challenge the constitutionality of the Penal Code.
The Appeal
The appeal placed a great deal of emphasis on what the risk of transmission was. E.L.'s lawyers presented expert evidence which demonstrated that the risk from breastfeeding women who are on ARVs is "infinitesimally small". These experts also placed emphasis on the World Health Organisation's Guidelines which confirmed that breastfeeding is safe for HIV-positive women, and actually promote it for women living with HIV.
The lower court had convicted E.L. on the basis that she had admitted that she was HIV-positive and breastfeeding could transmit the virus. However, the High Court found that the lower court had failed to take into account how viral suppression and ARVs affected this risk of transmission
The High Court found that E.L.'s right to a fair trial had been infringed and that the lower court had been "blatantly biased". As a result, E.L.'s conviction was set aside. At a broader level, the court's decision means that, in the future, people on ARVs who are virally supressed cannot be convicted under the Code.
The court then had to consider whether section 192 of the Penal Code was constitutional by looking at foreign laws and other countries that criminalise HIV transmission.
HIV Criminalisation Laws Around the World
Some countries, including the United States, Canada and India, do have laws that criminalise HIV transmission and punish HIV-positive people for engaging in sexual activity. In fact, the South African Law Reform Commission had considered creating a similar offence when drafting the Sexual Offences and Related Matters Act which would make it an offence for an HIV-positive person to have sex without first disclosing their status (irrespective of whether they used a condom). Though the provisions were removed before the Bill was passed, it is still possible for a person to be convicted of attempted murder if he/she has intercourse with the intention of infecting another person under South African law.
While HIV criminalisation laws vary in scope and what they aim to criminalise, many of them require that there be some risk of transmission in order to convict someone. With the enormous scientific developments in HIV prevention and treatment over the last decade, the kinds of conduct that carry a risk of transmission have been gradually narrowing with the law scrambling to keep up. In particular, the fact that the risk of transmission is negligible if a person is on ARVs and the virus suppressed, has required courts to rethink how the law should be applied.
In 2012, a Canadian court recognised that there is a negligible risk of transmission if an HIV-positive person is on ARVs and, as a result, redefined the offence to only criminalise conduct where there would be a realistic (rather than theoretical) risk of transmission. In 2013, UNAIDS released a guidance note which explains when there is actually a material risk of transmission in an effort to limit the scope of HIV criminalisation laws.
Though the Malawian court did not reference either of these legal developments it did recognise the importance of human rights, particularly the infected person's right to dignity, privacy and due process. The Court noted a global trend which saw countries narrowing the scope of their HIV criminalisation laws to only cover intentional transmission. The court also highlighted a lecture given by Justice Edwin Cameron which stated that HIV criminalisation laws are "the product, not of rational public health choices, but of irrational fears, which provide an inveterately poor basis for rational law-making".
Despite this recognition, however, the High Court did not invalidate the Penal Code or find it unconstitutional. As a result, Malawi's HIV criminalisation laws still remain in force, but at least they can't be used to prosecute breastfeeding mothers.