Magistrate denies bail to four accused in the Thabo Bester escape
The fifth applicant, Nastassja Jansen, was granted R10,000 bail
29 May 2023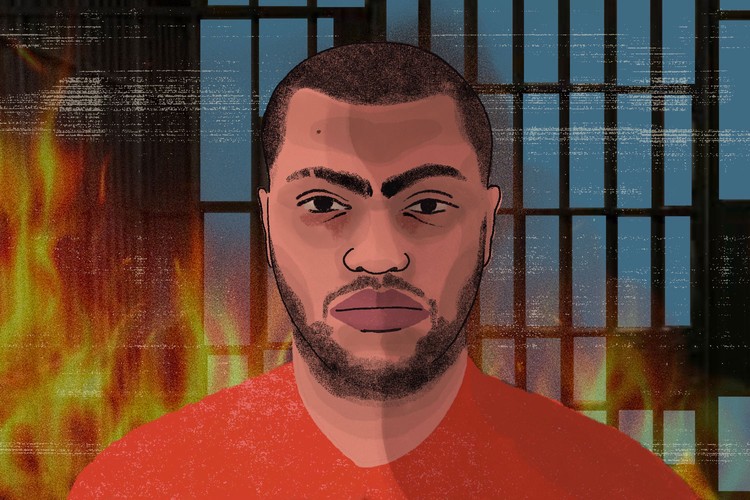 Four former prison employees accused of helping Thabo Bester escape were denied bail on Monday.
A fifth employee, Nastassja Jansen, was granted R10,000 bail.
The criminal trial against the accused will begin on 20 June.
A decision was handed down on Monday in the bail hearing for five of the eight accused in the Thabo Bester saga. Prison wardens Senohe Matsoara, Motenyani Masukela and Tieho Makhotsa, and CCTV technician Teboho Lipholo were denied bail. Former prison warden Nastassja Jansen was granted R10,000 bail.
Matsoara, Masukela, Makhotsa and Lipholo face Schedule 5 charges of corruption and aiding an escape, among other charges. Jansen's charges are classified as Schedule 1. The magistrate explained that with Schedule 5 offences, the onus rests on the bail applicant to provide evidence that they should be released on bail. For Schedule 1 offences, the onus lies with the state to prove that the applicant should not be released on bail.
Khabisi found that Matsoara, Makhotsa, Masukela and Lipholo did not provide sufficient evidence to satisfy the court that they will not interfere with state witnesses.
But Khabisi said that the state's case against Jansen is "porous" and that the state did not prove beyond reasonable doubt that the interest of justice would not be served if bail was granted. Jansen was granted R10,000 bail and has to report to a local police station every Friday. She is not allowed to contact state witnesses or the investigating officers.
According to the state's witness during the bail hearings, investigating officer Tieho Flyman, the accused were all involved with helping Bester escape.
Matsoara was a supervisor on duty in the area of the prison where Bester was being held. He is accused of bringing a decoy body into the prison cell, starting the fire, and helping Bester leave the prison. He faces 13 charges.
Lipholo, a CCTV technician, is accused of cutting power to the CCTV cameras on the night of the fire and placing the bag with the decoy body in a wheelie bin and wheeling it into the prison. He faces ten charges, including fraud and arson.
Masukela, who is accused of letting the vehicle carrying the decoy body into the prison complex, faces five charges. Makhotsa and Jansen were both in the central control room on the night of the fire and are accused of opening the doors for Bester.
Zolile Sekeleni, father to Nandipha Magudumana, is currently out on bail. He is accused of hiring the vehicle used to drive the body into the prison. Nandipha Magudumana and Thabo Bester are still in custody, having withdrawn their bail applications.
The criminal trial against the accused will start on 20 June.