Loyiso Nkohla shot dead during political meeting
Former ANC councillor killed during a meeting over the future of the families living along the railway line in Cape Town
17 April 2023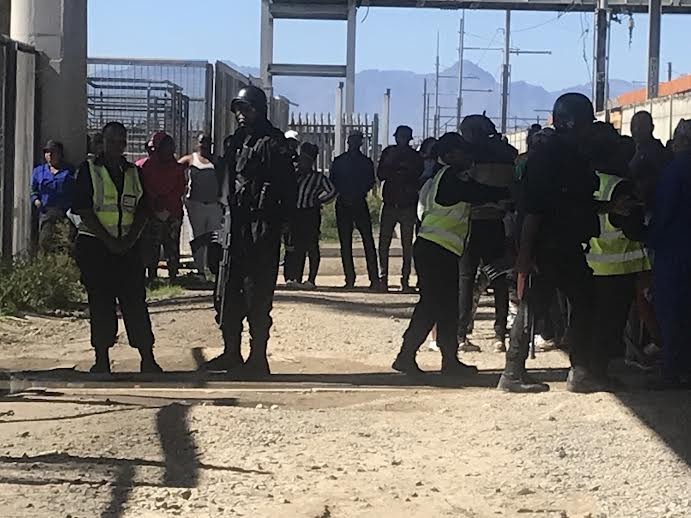 Former ANC councillor and activist Loyiso Nkohla was shot dead in Philippi in Cape Town where he was attending a meeting to discuss the relocation of people who have moved onto Central Line railway. Three other people, two women and a man, were injured, according to South African Police Service (SAPS).
"The motive for the attack is yet to be determined. Nyanga police are investigating cases of murder and attempted murder," said Western Cape police spokesperson Warrant Officer Joseph Swartbooi.
Nkohla was a representative of the families who occupied the railway line in Langa, Khayelitsha and Philippi after the line stopped operating in 2019, questioning Transport Minister Fikile Mbalula and the City of Cape Town on progress made to relocate the families. Earlier, as part of the Ses'khona movement, he was known for his role in Cape Town's "poo protests" over poor sanitation in informal settlements.
In December last year Nkohla organised a protest at the Cape Town Civic Centre over the delays in the relocation to alternative land.
When GroundUp arrived at the scene of Monday's meeting at the former Philippi police station, around 13:00 pm, Nkohla's body was still lying on the ground. The area was cordoned off and scores of people were standing around.
Philip Mnisi, one of the steering committee members from Eyadini informal settlement on the railway lines in Philippi was in the meeting when Nkohla was shot. "We had just finished prayer and Nkohla had just taken out the file to hand us the agenda of the meeting when the people came and fired."
He said Nkohla was definitely the target.
"He worked relentlessly on the relocation process. There are people who were not happy with the work he was doing."
"We have lost a focussed, fearless leader."
Mnisi said there were cameras at the venue and he was optimistic the killers would be caught.
Ward 80 Councillor Lindikhaya Payiya (ANC) said he had arrived at the same time as the police. "Some people who were here who saw the faces said they didn't recognise the people."
Payiya said the killing would delay the relocation process. "We are very sad because Loyiso is one of the activists that we know was committed to help people from the informal settlement. We lost a cadre who was always ready to assist the underprivileged."
Deputy Minister of Rural Development and Land Reform Mcebisi Skwatsha visited the crime scene. In a video recorded by Ezitshisayo facebook page he offered condolences to Nkohla's wife and those who knew him. "It looks like it's an assassination," said Skwatsha.