List of protests against President Zuma
Mass action emerging in cities across the country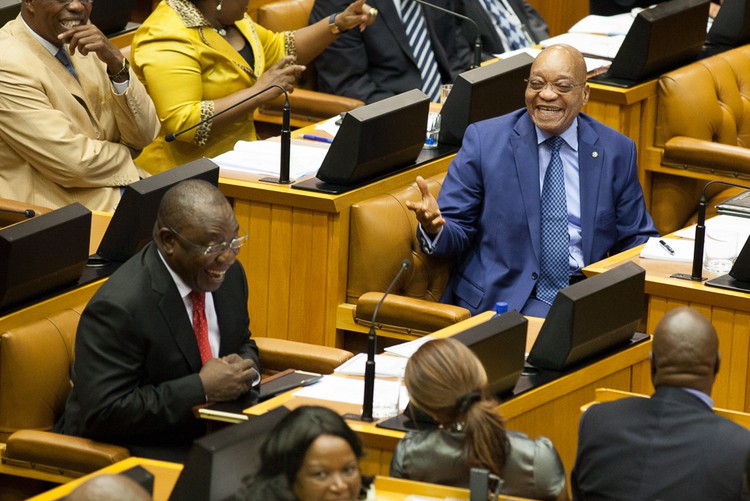 5 April 2017
Here is a list of protests planned against President Jacob Zuma.
Last updated: 10am, 6 April.
Ongoing protests
Pretoria
Since 4 April, and continuing until 7 April, Save SA members have been occupying Church Square in camp the protesters have called VukaniMzansi1. David Lydall of Save SA has called on all people in Pretoria to join the protest.
Thursday 6 April
Cape Town
A memorial service will be held in honor of Ahmed Kathrada at St. George's Cathedral at 2pm. Former Finance Minister Gordhan will be speaking, as will Archbishop Thabo Makgoba and other civil society leaders. The service is open to everyone and looks set to be a rallying point for the call for Zuma to step down. The advert for the service states that Kathrada's legacy is "undermined" by Zuma.
At 4pm, after the memorial service, "in solidarity with the first camp in Church Square, Pretoria" a group calling itself VukaniMzansi2 will establish a camp near the Iziko Museum/Parliament/St Georges Cathedral.
Friday 7 April
COSATU has asked all workers are to wear their union paraphernalia to work on Friday.
Johannesburg
Protesters from churches, political parties and trade unions will march from Westgate Transport Hub to Mary Fitzgerald Square at 10am. They intend to reach the square by 11:30am. General Secretary of FEDUSA Dennis George said that they will be marching with other unions. "It's important for us to work together with them because they have to take the process further by putting in a motion of No Confidence against Zuma," said George of the political unions involved.
Pretoria
Save SA, OUTA, and other groups have called for a march from Church Square to the Union buildings. Protesters will begin to gather at 10am and begin to march at 12pm.
Cape Town
Voices to Save SA, We are South Africans, and Zuma Must Fall have, via Facebook, called for protesters to form a human chain leading from Muizenberg Main Road to the city centre beginning at 10am.
The DA is leading a march from Keizersgracht Street. It begins at 11am.
Several civil society organisations will meet outside Parliament at 12pm to protest.
Durban
The DA is planning a march from the Durban Circus site. It has called for political parties, NGOs and civil society to join. It begins at 9am.
Mossel Bay
Local political parties are calling for a march from the Town Hall to the Point area. It will start at 8:15am.