Leading SA doctor calls for head of UN body to go
Michel Sidibe "has at minimum built and supported the environment in which these abuses took place" says Professor Francois Venter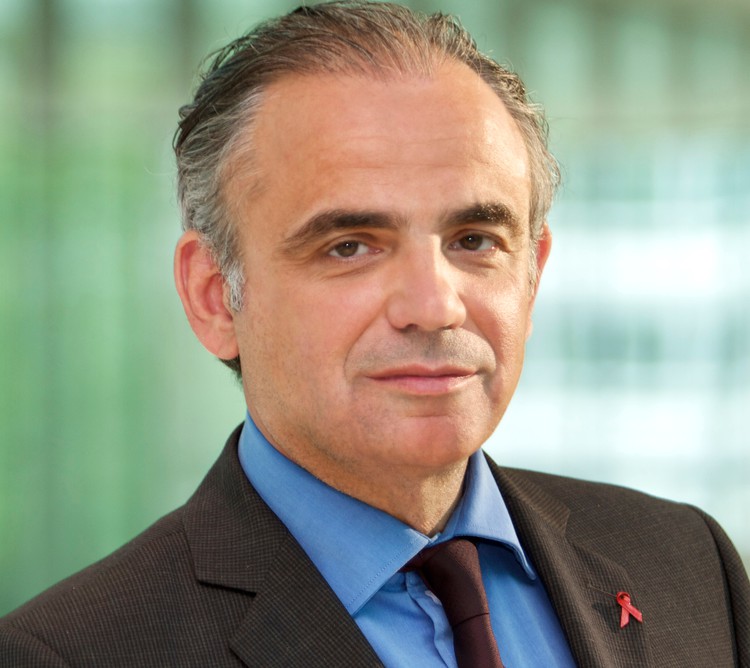 26 April 2018
Professor Francois Venter has sent an explosive email to the director of UNAIDS, Michel Sidibe, and other officials in the HIV world. He calls for Sidibe to go and, in forthright language, criticises Sidibe and the agency for their handling of sexual harassment and assault allegations against former senior executive Luiz Loures.
UNAIDS is the main international body dealing with the HIV epidemic. Venter is a leading South African HIV doctor, and is the former president of the Southern African HIV Clinicians Society. He sent his email on 24 April.
"Michel should resign [as] his role and his surrounding leadership is hobbling UNAIDS," wrote Venter, who is deputy executive director of Wits University's Reproductive Health and HIV Institute.
This comes after fallout from how the agency handled the investigation into Loures conducted by the World Health Organisation's (WHO) Internal Oversight Services (IOS).
Venter's email was a response to Sidibe's email to the UNAIDS's Scientific and Technical Advisory Committee (STAC) members announcing the need to revamp how UNAIDS responds to claims of sexual harassment and assault.
Sidibe called for a five-point plan that included face-to-face staff training and strengthening their "zero-tolerance policy" to better handle "inappropriate behavior including sexual assault" in a speech in February 2018. He repeated this call in his email to the STAC.
"It is clear that what we have done so far has not been enough. We need to do more, and we need to do it now," Sidibe said in the email before pointing to UNAIDS's zero-tolerance policy on sexual harassment.
But, responded Venter, Sidibe's plan, led by UNAIDS Deputy Executive Director of Management and Governance, Anna-Gunilla Carlsson, is "bureaucratic" and "emphasises 'focal points' and 'training', when the major problems are members of the most senior leadership".
Controversy and mismanagement
A number of women who worked for UNAIDS accused Loures, who was second to Sidibe in UNAIDS, of sexual harassment and assault. This included allegations of offering promotions for sexual favours and cornering a woman in an elevator and sexually assaulting her.
Although the "reported behaviour in kissing and engaging in physical contact with staff may be viewed as inappropriate" WHO's IOS concluded the claims were unsubstantiated and recommended closing the case, according to a special report by the Lancet.
Loures resigned after the investigation, which Sidibe praised as a "courageous decision" in his speech to the staff of UNAIDS in February 2018.
There have already been calls for Sidibe to resign after criticisms of his involvement in the investigation, and for an independent body to investigate the claim of harassment made against Loures. Now Venter's unequivocal call for Sidibe to go will put added pressure on the UNAIDS head.
"He has at minimum built and supported the environment in which these abuses took place and may have actively covered them up and protected the predators," Venter said. "No five-point plan or any other plan will make a sniff of difference without cleaning house at the top."
According to Venter, Sidibe not only mismanaged the Loures investigation but also knew about complaints against Loures long before the investigation from a 2015 letter from a staff member warning about "a sexual predator" and "misconduct among senior members".
Venter also accused Sidibe of continuing to keep on the staff "a very senior UNAIDS official" who is "hugely problematic, manipulative and sexist in interactions with colleagues". This staff member most recently sent another staff member, who reported a meeting with Sidibe, "a patronising, sexist and unpleasant message supporting Michel [Sidibe] and his team".
When Sidibe became a witness in the Loures investigation, he gave investigation oversight to Carlsson, a move also criticised by Venter. "He has delegated the ongoing issue to a direct subordinate – but the accusations are about his [other] direct subordinates and his handling of the problem – why should we trust he can do a better job, or Gunilla will be allowed to do her job without interference?" Venter said.
Fallout
Sidibe addressed UNAIDS staff on sexual harassment at a Town Hall meeting in February 2018. He stressed the zero-tolerance policy again, but also criticised the media's coverage of the investigation. He also praised Loures in his speech.
Venter, who listened to the recording, described Sidibe's speech as "deeply threatening throughout".
"People accusing him of knowing about Luiz's [Loures] advances are [called] 'liars;' people raising issues with the investigation are labelled as 'without ethics.' The problem in UNAIDS [Sidibe says] is 'a lack of discipline'," Venter writes.
The Lancet also reported that AIDS campaigners and diplomats were "disturbed" by the speech, with one diplomat saying that Sidibe's praise for Loures "is unforgivable, especially when there were victims in the room".
Sidibe refutes claims that he mismanaged the investigation. These allegations were made in articles published in The Guardian as well as by AIDS-Free World's campaign Code Blue, which aims to end sexual abuse by UN personnel and the mismanagement of these cases.
Code Blue reprimanded the investigation as heavily biased and a "clear dereliction of the duty of all those involved to uphold standards of fairness, neutrality, and professional integrity in the investigation and disposal of a serious allegation of sexual assault by the second-ranking executive, as well as failure to cite the inappropriate interference and attempted cover-up by UNAIDS most senior executive".
Sidibe admitted that the agency could do better, but stood by how the agency handled the Loures investigation. After explaining how the investigation worked, he then praised the agency for employing more women than ever before (54% women).
Sidibe's email says that 5.4% (23 people) at UNAIDS have experienced harassment in the workplace, but then says the UNAIDS "surveys have not helped us to take individual action, because the information is confidential and cannot be traced back".
"As researchers, I am sure you will understand the limitations," Sidibe wrote.
Venter resigned in protest from STAC after The Guardian reported UNAIDS mismanaged the investigations. Venter said "two personal reports of similar bullying and sexual harassment within UNAIDS" were reported to him. He said that he would be "happy to rejoin [UNAIDS] when this noxious situation is resolved".
South African social justice groups Treatment Action Campaign, SECTION27, and Sonke Gender Justice have called for UNAIDS to redo the investigation with an independent investigator.