Lawyer calls for City to find homes for evicted families
Woodstock families are opposing their eviction in Cape Town Magistrates' Court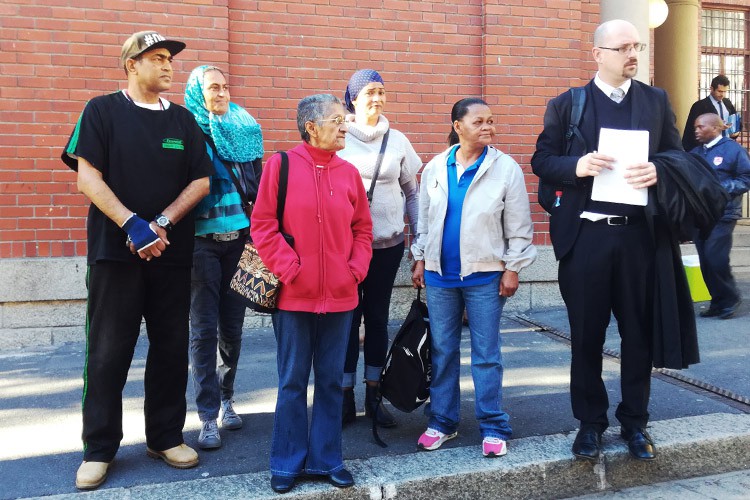 29 May 2017
The lawyer representing a group of families facing eviction from their Woodstock homes has asked for the City of Cape Town's assistance to find alternative accommodation for them.
The group of about 15 families, who live in a block converted into apartments in Albert Road, were served with eviction notices (some in March, some in April) to vacate their homes by the end of May for not paying rent.
Residents accuse the landlord, known only as Mr Patel, of neglecting to maintain the property. They say they stopped paying rent after their water was cut nearly a year ago by the municipality due to non-payment by the landlord. The landlord's lawyer, Ahmed Ebrahim has disputed these claims.
On Monday, some of the residents were seated in the gallery as their Legal Aid lawyer Mark Owen asked for the matter to be postponed for a month. "Given the nature of this case and the number of evictions, we will be requesting that the city council be included in this matter. We will be requesting that they submit a report of alternative accommodation for my clients," he said.
Owen said the City's report would be presented in court at the next hearing.
Outside court, 50-year-old Desire Ling, who grew up in Albert Road, told GroundUp that they were relieved that the eviction was being delayed for another month as most of the families still "had nowhere to go".
The residents have said that they would prefer to stay in Woodstock as most of them work there and their children go to schools in the area.
The matter is due back in court on 29 June.
This article has been edited. The previous version stated that Mark Owen was from LegalWise when he in fact is from Legal Aid South Africa.