Langa children unable to travel to school
Between taxi strike and Metrorail problems, delays are too long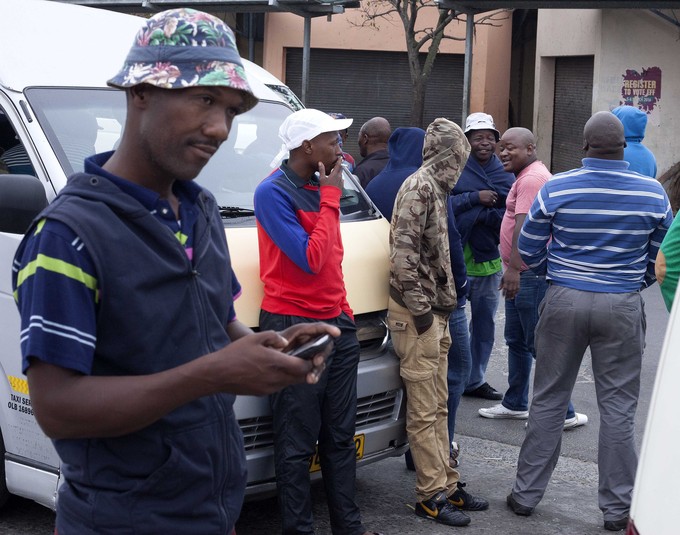 19 April 2016
School children could be seen returning home after waiting in vain at the train station, only for the few trains that did pass to be so overcrowded that they were unable to get on.
At the taxi rank, drivers who usually do the Cape Town route refused to work, opposing the owners who are allegedly not allowing drivers who have their own vehicles to operate in Langa. Long queues of commuters could be seen at the taxi rank, with one commuter saying that she had been at the rank for an hour and a half waiting for a taxi, when she usually waits for just fifteen minutes.
Many of the taxis that were running were being driven by the taxi owners.
Taxi driver Morris Sandy who is from Cape Town Taxi Association (CATA) said that the taxi drivers were "fighting for their rights". Sandy said that all the striking drivers were from CATA.
"Two drivers have [their own] taxis but they would like to be part of the taxi association. The current owners are not [allowing] them to bring their taxis in," said Sandy.
"The rule is that [you have to work as a driver] for five years [before] you can get a taxi but most people are [drivers for] over five years now," he said.
Down the road from the taxi rank is the Langa train station where commuters could be seen leaving the station without catching their trains. The ticket office wasn't selling tickets and instead told commuters that if they caught a train they must pay for the ticket at their destination.
Zusiphe Tshayingca, a grade 9 student at Maitland High School said that she had been at the train station since 7:15 am and after waiting for over an hour she and her friends decided to head back home. She said that the same thing had happened on Friday when trains were also delayed by hours.
Another student Lona Ndlebe, who came on the train from Khayelitsha and needed to make his way to Garlandale Secondary School in Athlone, was still waiting at Langa station at about 9:30 am. He said that he was at the Khayelitsha station at 6 am this morning and had only just arrived at Langa station.
Other students complained that the trains that did pass were so full that they were unable to get on them.
Metrorail's Twitter account attributed the delays to vandalised signalling equipment.
"Anticipated delays of 120+ minutes can be expected on ALL LINES" read the customer notice issued at 7:33 am. Metrorail advised commuters to make use of alternative transport. A later update revised the waiting time to over 60 minutes.