Residents of Kraaifontein can now cool off at a spray park opened by mayor Patricia de Lille on Wednesday.
The opening of the spray park in Scottsville, Kraaifontein, is part of a City of Cape Town project which aims to create facilities "for communities to enjoy during the hot summer months", according to the City. The park covers an area of about 200 to 400 square metres and features a variety of spray nozzles. It caters for children of all ages, from toddlers to teens.
The City of Cape Town has budgeted R14 million to develop six spray parks in Dunoon, Ocean View, Scottsville, Khayelitsha, Valhalla Park and Nyanga.
Elizabeth Siegers, 72, says the park will play a role in reducing crime in the area. "Now we will know where our children are as they will flock to this park."
Siegers said their "mini beach" will also help save money that would otherwise have been spent on admission to swimming pools for their grandchildren. "Kids take trains to travel to the swimming pools. That will be a thing of the past now." However, she urged the residents to safeguard it. "It is up to us to keep it safe."
Leanne Cupido, 12, agrees with Siegers and says that she and her friends sometimes take trains to go to swimming pools where they pay R20 to swim. "Now we will come here as a group and have fun. There is no need to travel now."
Mayor Patricia de Lille told parents that the spray park is a place where children can play and cool themselves with water from the spray nozzles. Commenting on the conservation of water at the spray park, De Lille said that "used water will be re-circulated, cleaned and used again."
She also urged the community to look after it. "We can maintain it well, but to keep it intact depends entirely on you."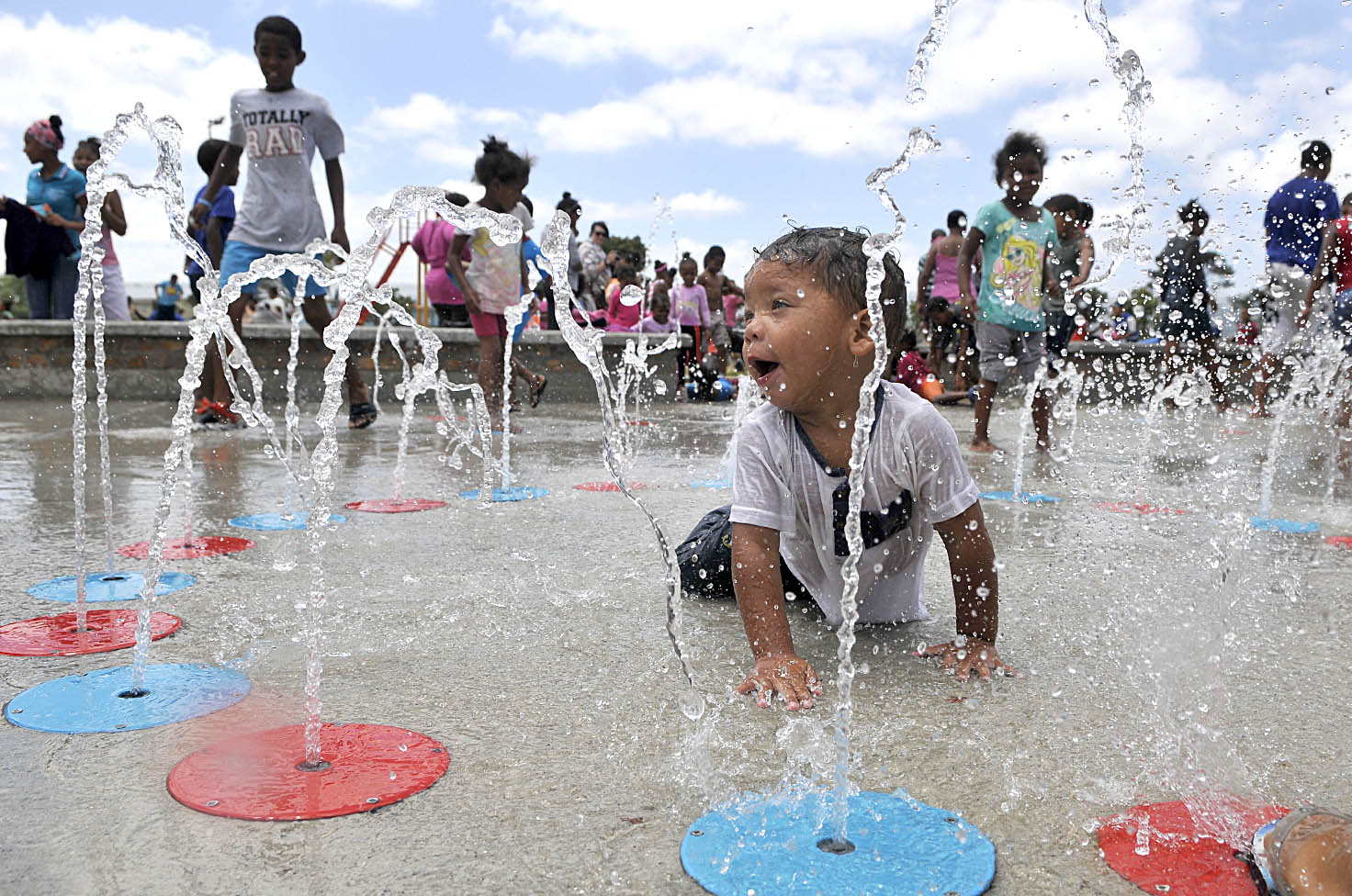 Children play in the water at the Kraaifontein spray park. Photo supplied.