Khayelitsha residents relieve themselves next to N2 highway
Communal toilets blocked for months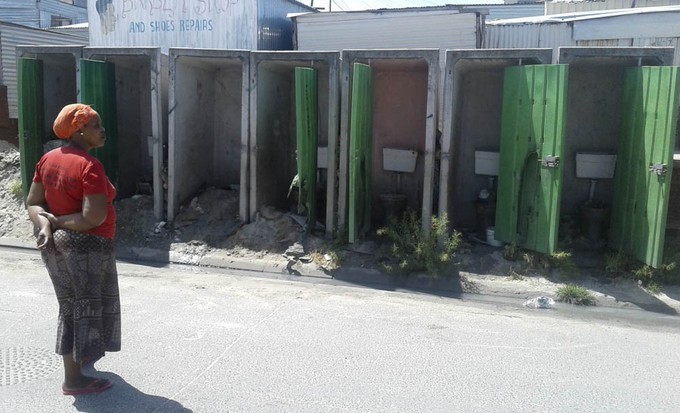 31 October 2016
Residents of Taiwan informal settlement in Khayelitsha say the communal toilets have been blocked since early this year, forcing them to walk long distances and put their lives at risk to relieve themselves.
Residents say they reported the seven blocked toilets, which are shared by hundreds of people, to ward councillor Mabuti Vellem. But, they say, though he saw the problem, he did not report it to the City of Cape Town, which has no record of blocked toilets.
The toilets were installed next to Nyandeni street, which divides Taiwan from Site C, D-section.
When GroundUp visited, the smell from the blocked toilets was unbearable, but some residents say they have got used to it.
"This is our life. We are used to this bad smell. It used to bother us but not any more. We had to accept that they are not going to be fixed," said a man passing while GroundUp was taking pictures.
The toilets are used by residents of Taiwan informal settlement and some who live in houses in D-section.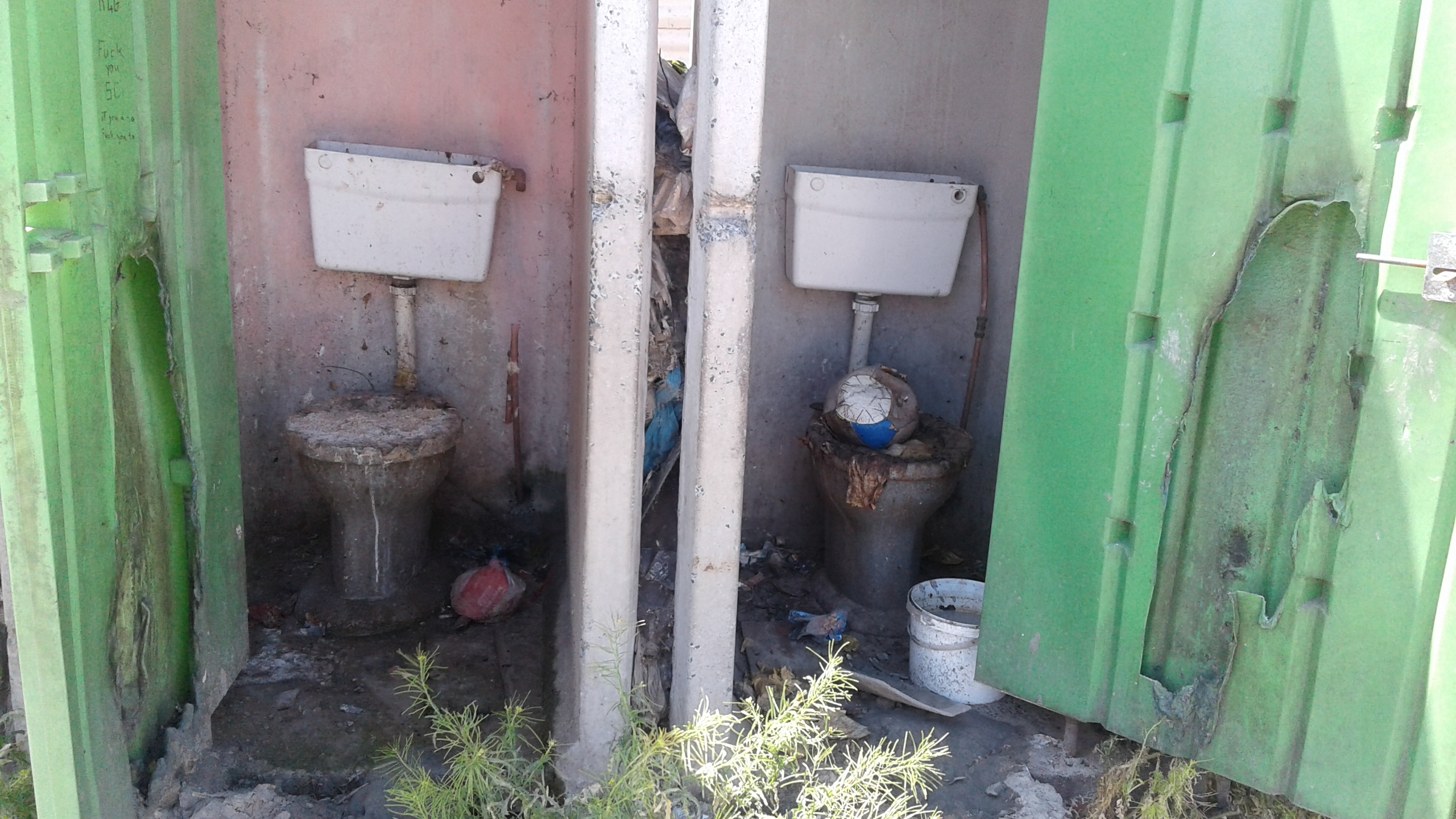 Nokwanda Mlakalaka lives opposite the blocked toilets. She says she spends as little time at home as possible to get away from the smell.
"This is not the life I should be living. I have a house on a plot, and my toilet is inside my house. I'm not using those toilets, however since they are installed next to my house I'm affected," she says.
Other residents say since toilets have been blocked they have been using an open field next to the N2 highway to relieve themselves.
They said people were being robbed, and women were raped but there was no other place they could use.
"Our lives are at risk and we have to take that risk," said community leader Noxolo Mafilika. She said Vellem had seen the blocked toilets but had not done anything to fix them.
Another resident, who did not want his name used, said he waited until it was dark to relieve himself on the field.
"That is also risky because I know people have been attacked on that field. refuse to But I can't show my bum on the N2 during the day, I just can't," he said.
Ward councillor Mabuti Vellem said he planned to go to the area next week to check the blocked toilets.
He first said that he had reported the matter to City of Cape Town and the toilets would be fixed next week. But when asked the reasons for the delay, he denied receiving any complaints about blocked toilets, saying there were people who wanted to make him look as if he was not doing his job.
"Not a single person informed me about blocked toilets. When I go around the informal settlement I always report those I find blocked," said Vellem.
He said he would go around the informal settlement assessing all toilets on Tuesday.
"I will make sure that all those blocked toilets are going to be fixed," he said.
City of Cape Town Mayoral Committee Member for Utility Services Ernest Sonnenberg said he had no record of complaints but now that he had been alerted to the problem the matter would be investigated.