Khayelitsha clinic saves lives of our best friends
Mdzananda Animal Clinic treats nearly 700 animals a month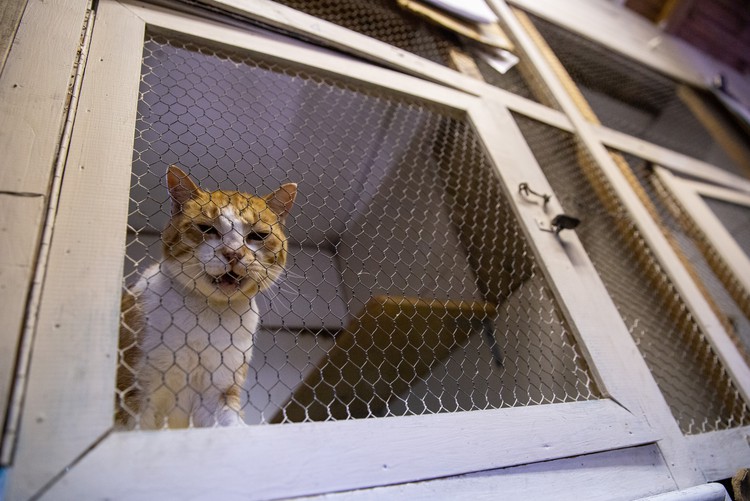 1 February 2019
Mdzananda Animal Clinic in Khayelitsha was opened in 1994 by Joe Manchu. He started caring for his neighbours' animals at his home. His services became more popular and the operation developed into a full-blown clinic.
Manchu has retired, but the clinic continues. Today, it has a surgery and a vehicle that drives around Khayelitsha, serving as a mobile clinic. Mdzananda also offers stray and abandoned animals for adoption.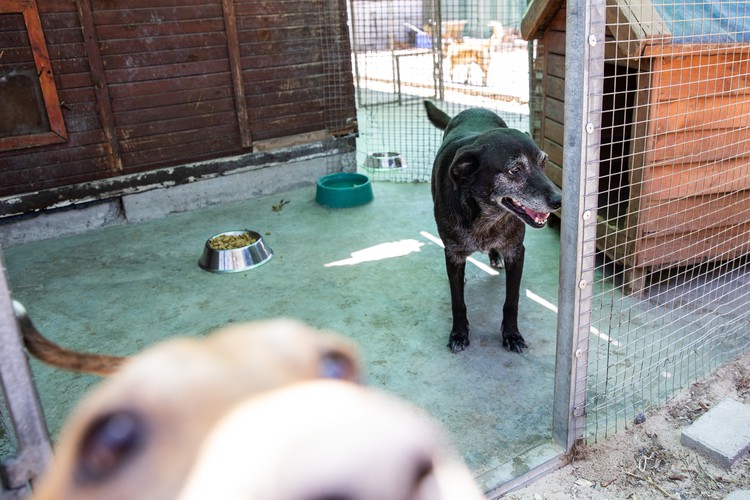 The clinic attends to nearly 700 animals monthly. Last year, it administered 3,656 vaccinations, 1,270 sterilizations, and over 2,000 operations. The services is not free, but most people will be charged less than R150. No one who cannot pay is turned away. Only one in five people pay the full fees. Donations are essential to keeping Mdzananda going. It costs about R5 million a year to run it.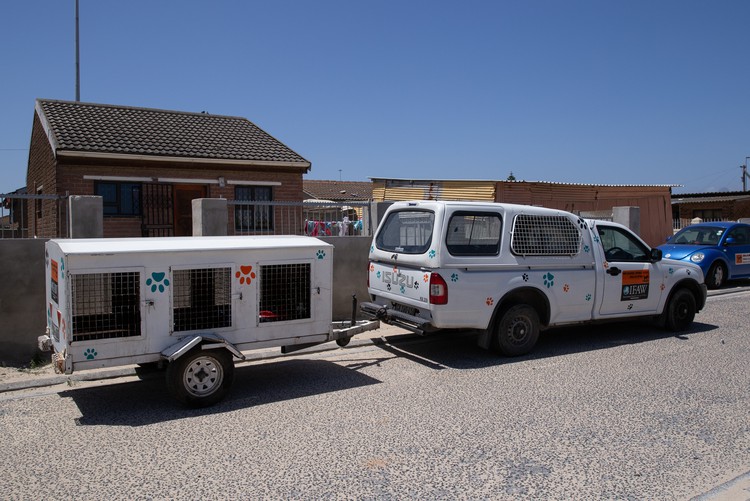 The facility was strained in December because of the number of abandoned pets it had to take in. "In the festive season, people tend to leave for the Eastern Cape, and they also leave their pets," explained the centre's Marcelle du Plessis.
She said that 25 dogs and 32 cats were left with the clinic, far more than ten cats and ten dogs it is equipped to house. It takes about two to three months for animals to get adopted. So far the centre has not had to euthanize unadopted animals.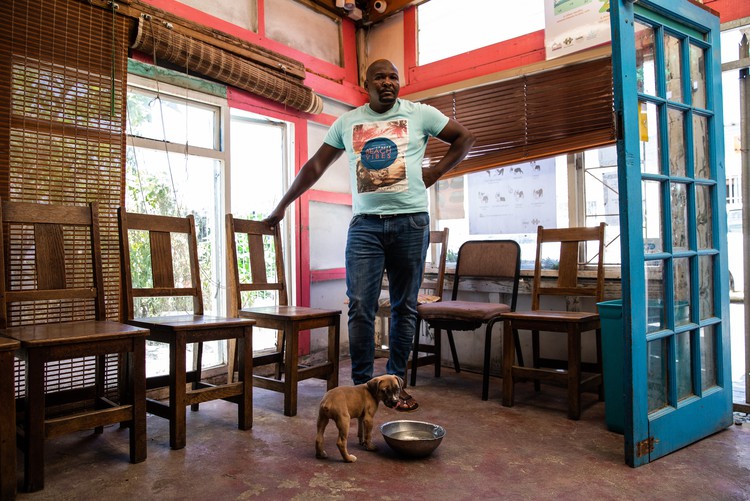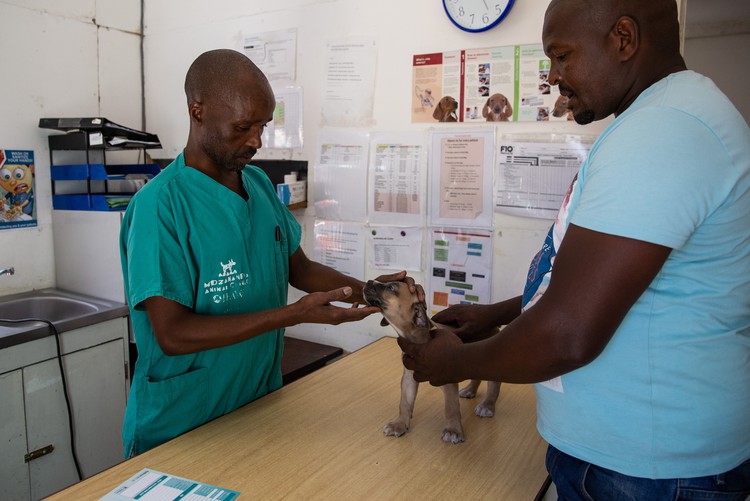 Mdzananda employs 23 people, most from Khayelitsha. Promise Tshayisa has been working with animals since 2001 and with Mdzananda since 2006. One of his tasks is to administers vaccinations. He says the clinic's work is important for the people of Khayelitsha.
Mdzananda's mobile clinic aims to operate five days a week, providing services like vaccinations.
This month a woman brought her dog to the clinic. While tied to a chain, it had been injured when by the neighbour's children who threw firecrackers at it. Mdzananda decided to raise funds to build a fence around her property, so that her dog can run free, untaunted by children. The fence is nearly done.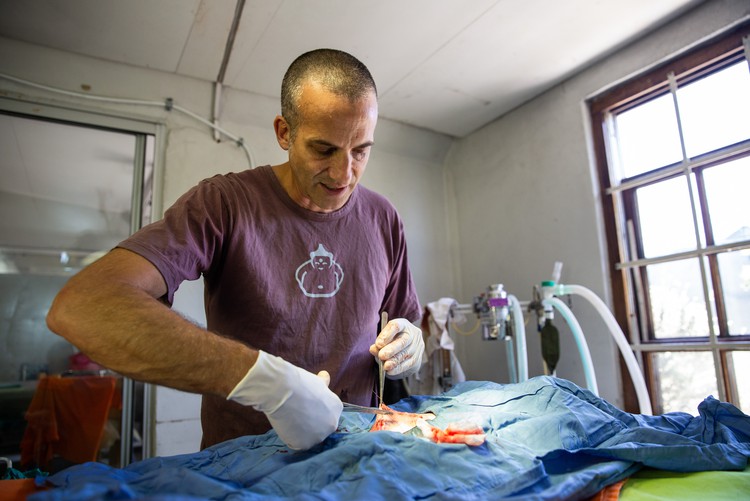 Because of this incident, part-time vet at the clinic, Dr Brian Bergman, is spearheading a Mdzananda project to build fences for residents with pets if they cannot afford to do so themselves.
Another plan is to raise funds to to travel to schools to teach children how to take care of animals.