JSC has sat on a complaint against a judge for over six months
"We can't allow people that contribute or enable corruption to continue doing their work as if nothing happened" says activist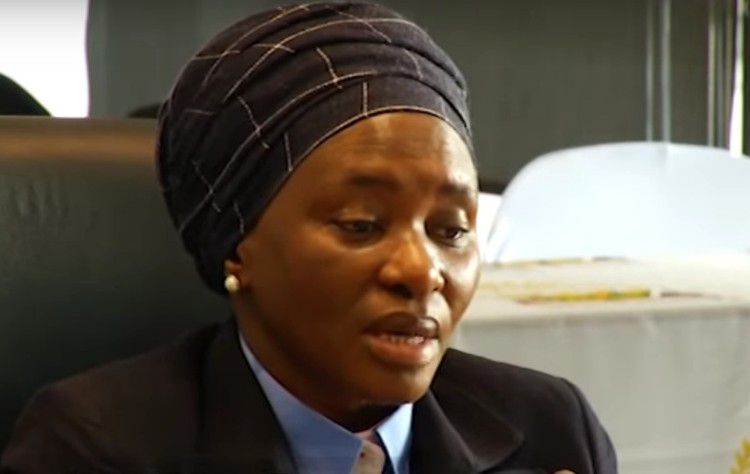 31 July 2019
A complaint lodged against Gauteng High Court Tintswalo Annah Nana Makhubele six months ago, is yet to be considered by Judicial Conduct Committee. This is according to Sello Chiloane, secretary of the Judicial Service Commission (JSC).
Commuter activist group, #UniteBehind allege that Makhubele breached the JSC's "separation of power" code of conduct by having been chairperson of the interim board of the Passenger Rail Association of South Africa (PRASA) while also serving as a Gauteng High Court judge. The group has also criticised Makhubele's conduct while at PRASA, which GroundUp reported in 2018.
Although Makhubele asked for a high court start date of 1 April her position as judge was effective from 1 January 2018, according to the activist group. Her name officially appeared on the court roll on 5 February 2018. Makhubele continued in her position at PRASA until 16 March 2018.
#UniteBehind first filed the complaint in January and the Commission acknowledged receiving it. On 1 July, the group again wrote a letter, asking for a timeline for when the complaint would be considered.
The Judicial Conduct Committee first has to deliberate whether the complaint should be recommended to the JSC to investigate. This will be done during the committee's next meeting, but no date has been set for that, said Chiloane.
"The complaint is being considered by the Judicial Conduct Committee. The parties, UniteBehind and Judge Makhubele, will be notified in due course with regard to the date of the next JCC meeting," he said.
#UniteBehind secretariat member Zukiswa Fokazi Vuka said the response by the JSC was unacceptable as it should be in a position to provide a date for the committee's next meeting.
"This is one of the ways we as a commuter activist group can hold government to account. By bringing this matter to light with the JSC, anything that we discover needs to be investigated now," she said.
"The complaint is about things that started in 2017, so she [Makhubele] will have no reason to even pretend to not remember. We have also complained that Makhubele is still allowed to continue her job.
"We can't allow people that contribute or enable corruption to continue doing their work as if nothing happened. We need to find a way to bring them to book," she said.
The judicial spokesperson has previously informed GroundUp that Makhubele cannot comment on the matter until she has been invited to do so by the Judicial Conduct Committee when it processes the complaint.