Part of informal settlement under water for a week
Khayelitsha residents say they need help to clear the water
19 July 2021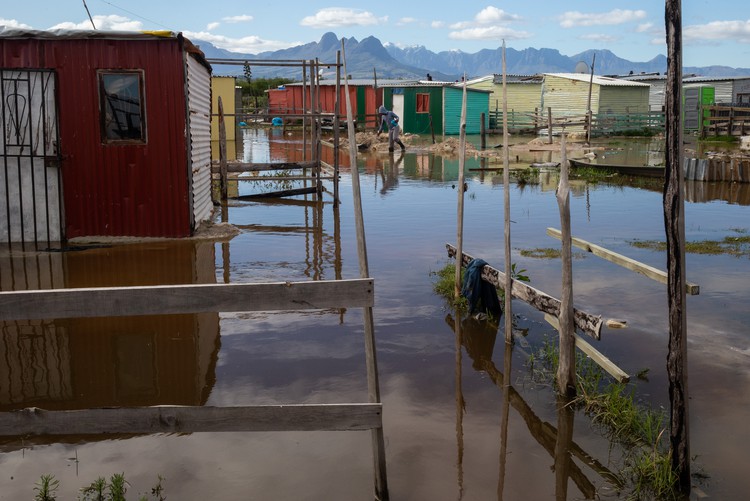 At least 15 homes in Island informal settlement (Msindweni) in Khayelitsha, have been flooded since Monday last week.

The residents say they are desperate for assistance and they feel as if the authorities have abandoned them.
Wearing shorts and flip flops, Sphamandla Ncengane stands in his flooded yard. "I don't even have gumboots to wear … It is really bad and it is extremely cold. The first night, I managed to sleep at my brother's place, but it was only for one night because his house is full. But ever since then, I have been sleeping here, in the water," he said.
Fundiswa Mtshaka, wearing borrowed black gumboots, said, "I have been sleeping at neighbours' houses which are not flooded and I have been getting food from them. The flood has damaged my furniture, my bed and I have lost most of my groceries in that dirty water too."
She put sandbags at her door but it didn't stop the flood.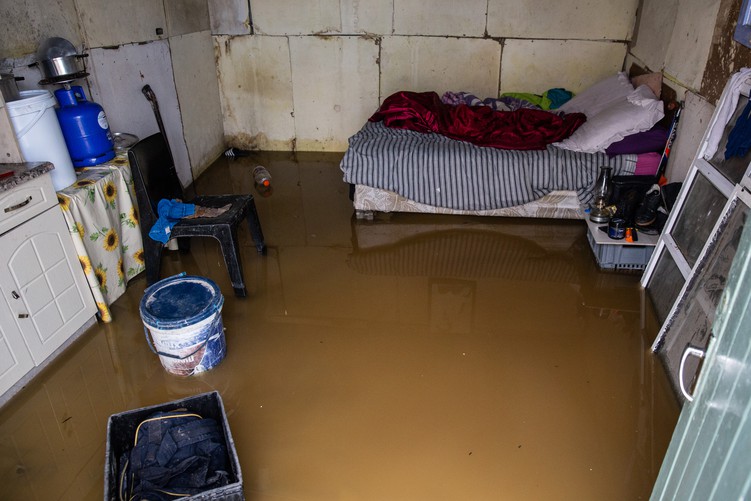 Island informal settlement was formed three years ago and has no basic services.
In a statement earlier this month, the City said, "In about 70 percent of all new unlawfully occupied areas, feasible flood mitigation is not possible due to the low-lying terrain, including floodplains, wetlands and waterlogged areas."
"The spike in unlawful occupations since the start of the March 2020 Covid-19 lockdown is causing severe challenges on the ground, as we can see from the high level of flooding incidents and where they have occurred," read the statement.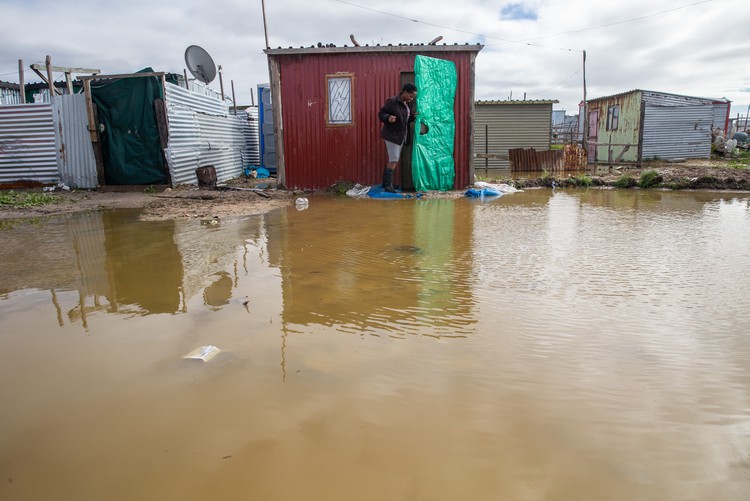 Ntuthuzelo Vika, of the Social Justice Coalition (SJC), said that since the City had not helped to date, the SJC would approach Sannicare and the ward councillor directly.
"If we could at least get some assistance with a suction machine to suck all this water from these houses that would be a huge help," said Vika.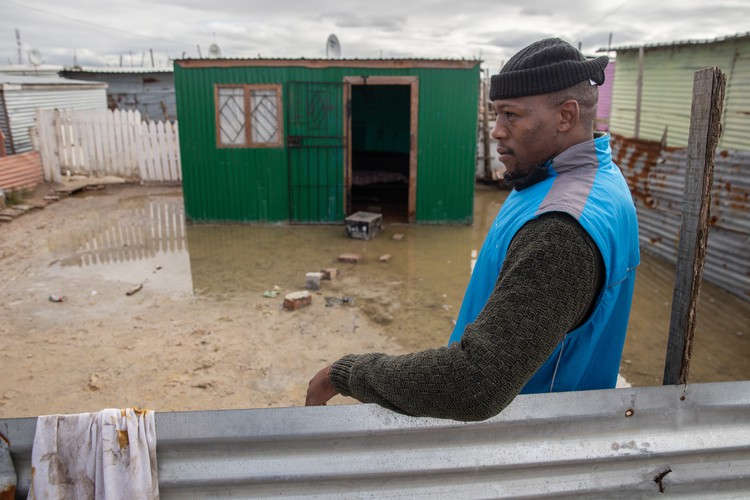 City spokesperson for the City Luthando Tyhalibongo replied: "It is not unusual for flooding to occur during persistent heavy rainfall, but it gradually subsides as the runoff is carried through the stormwater system.
"Stormwater infrastructure, unfortunately, sometimes gets blocked by debris and most often by inappropriate man-made objects and materials that get dumped into the system by residents who use it as a way of getting rid of waste."
"Furthermore, it should be noted that we are experiencing many issues within these areas, not just as a result of overflowing sewers, decanting of greywater, building over structures, illegal closing of inlet/outlet structures or illegal dumping, which in many cases is the main cause of blockages. The issue is further exacerbated by intimidation from locals as well as criminal activities. Staff, internal depot and contractors, are getting robbed at gun point and machines and equipment are getting hi-jacked or vandalised. This makes it difficult for staff to perform their duties."