Inside the ANC's KZN war
Part two of a series on political violence and the frustrated search for justice in KwaZulu-Natal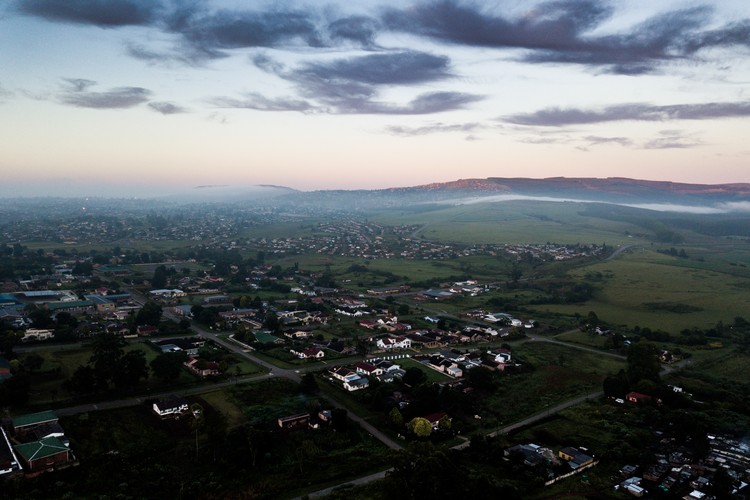 22 March 2018
Perched on a steep hillside in the township of Ndaleni on the outskirts of Richmond, Thandazile Phoswa's former home stands empty amidst small plots of mealies and sugar cane. Cordoned off with razor wire, the whitewashed bungalow serves as a macabre monument to the long history of political violence that has plagued this picturesque region of rural KwaZulu-Natal's Midlands since before the end of apartheid.
In 1997, Phoswa's parents and two of her siblings were shot dead in front of her in this bungalow during a bout of violent clashes between the ANC and the UDM. About 120 people died in Richmond over two years, prompting President Nelson Mandela to deploy the military to the besieged town.
In early April 2017, 38-year-old Phoswa, who was deputy mayor of Richmond, suffered the same fate as her slain family members. She was found dead in her home with a gunshot wound to the head.
Phoswa was the second of three ANC members from Richmond municipality gunned down in just three months. This followed two similar murders in late 2016, raising concerns that history could be repeating itself in an area once considered the epicentre of KwaZulu-Natal's so-called "killing fields".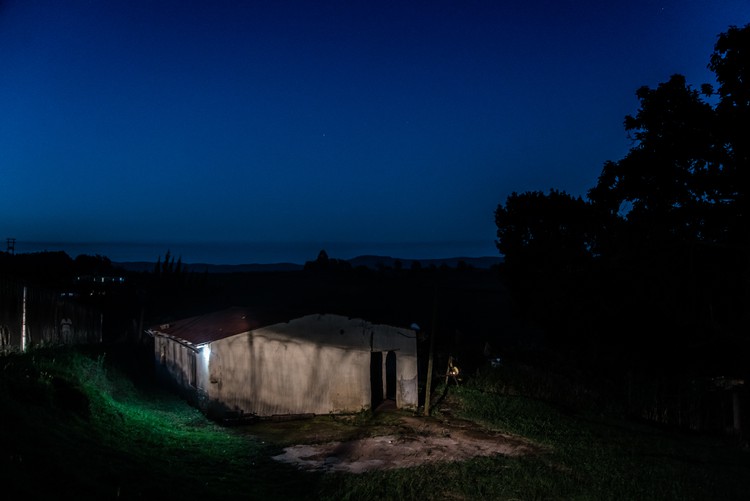 For Phoswa's uncle and adopted father, Ulwazo, her death was just the latest incident in a litany of personal loss caused by political violence in the region. His older brother and sister were shot dead in 1992 and 1993 respectively, when fighting between the ANC and IFP neared its zenith. Phoswa's murdered father was another of Ulwazo's brothers.
"After her parents died, my wife and I raised Thandazile like our own daughter," Ulwazo said. "She was a very straight person. She didn't tolerate any nonsense. She was always fighting for the community. She was popular. She was a leader. She was a strong woman."
The circumstances of Phoswa's death remain unclear. Her boyfriend, a bodyguard named Samukelo Chili, was placed at the scene of her death by witnesses and arrested. But he claimed that Phoswa had taken his firearm and shot herself in the head.
Although Chili was charged with contravention of the Firearms Act for failure to lock his gun in a safe, murder charges against him were dropped in late April 2017 due to insufficient evidence, prompting violent protests by local ANC supporters outside Richmond Magistrate's Court.
Ulwazo rubbished claims that Phoswa would have shot herself, saying that it would have gone against both her strong Christian values and political ambitions, and he also dismissed rumours that her death was the result of a "lovers' quarrel", as suggested by some tabloids at the time. He said he believed that Phoswa's boyfriend, who she had been dating for just three months, was "deployed" to carry out a hit on her. His opinion is shared by many local residents.
"Some days before she passed away, she told the family that she knew there were some people who wanted to kill her, but she didn't know who or why," Ulwazo said. "We advised her to leave home for a while and go somewhere safe, but she refused."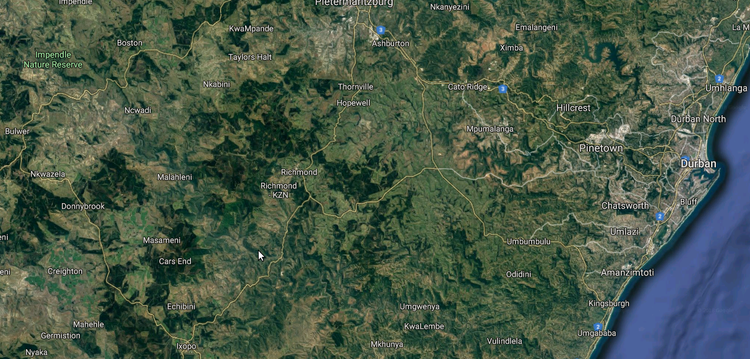 A local ANC councillor who spoke on condition of anonymity said that Phoswa was rumoured to have found out who was responsible for the murder of Richmond's former municipal manager, S'bu Sithole, and was intending to speak out. Sithole was shot dead while getting into his car about a month before Phoswa.
Whatever the motive for her death, Phoswa's family say they are still waiting for answers. Earlier in March this year, almost a year after her death, Phoswa's body was exhumed for a new pathology test – some family members had raised questions about the accuracy of the initial report. They sobbed as her body was lifted out of the ground.
"We want to know what really happened that day. Maybe then we can have closure. But until that time we are still grieving," Ulwazo said, adding that there had never been any arrests in any of the other murder cases involving his various family members.
According to independent crime researcher David Bruce, there were approximately 450 politically motivated murders in KwaZulu-Natal between 1994 and the end of 2013, with only about 10% resulting in a prosecution. Based on more recent estimates, the total number of deaths is now nearer 550, though violence monitor Mary De Haas points out that it's hard to obtain precise statistics because of the difficulty of proving political motive.
In contrast to the political violence that pushed KwaZulu-Natal to the precipice of civil war in the 1990s, De Haas points out that more recent permutations have been overwhelmingly characterised by intra-ANC conflict, born of contestation for coveted political positions and lucrative government contracts.
De Haas says that recent violence is also symptomatic of the increased factionalism and polarization that has ravaged the ruling party. This began when Jacob Zuma was elected as its president in Polokwane in 2007 and culminated in an "unprecedented number of ANC members shot dead" in the run up to the 2016 local elections.
According to an ANC source GroundUp spoke to inside Richmond's local municipality, "Investigations into the various murders here have gone nowhere. There've been no arrests and no prosecutions for any of the cases over the past few years. Without justice, people can continue to act without consequence. What happened last year is a terrible reminder of how our history still haunts us."
The source claimed to be a close friend of the slain municipal manger, S'bu Sithole. "He was a very good man, a very disciplined and professional man. But he died simply because he was fighting corruption," he said.
The source added that rampant poverty and unemployment in Richmond are conducive to the spiralling culture of violence.
"The violence is certainly in part a resources competition in a context where there are not a lot of other prospects for advancement," agrees Richard Pithouse, who has been writing about political violence in KZN since 2001. Pithouse also highlights the "intersection between political networks and local criminal networks" in the region. A local taxi boss in Richmond is said by many community members to be behind the recent spate of killings. It is claimed he was a drinking buddy of Phoswa's boyfriend.
Andrew Ragavaloo, who wrote a book about the killings of the late 1990s, during which time he was the town's mayor, believes that Richmond's violent past continues to play a role in the more recent politically-linked assassinations. "That history is still with us because there's a lot of anger and resentment amongst those victims and the families. They never received any sort of counselling or reconciliation. Homes were burnt down and never replaced. Entire families were wiped out. It was complete overkill. During that time, you could buy an AK-47 for about R50 – that's how cheaply life in Richmond was regarded," he said.
Ragavaloo lost three of his own family members and a number of close friends and ANC comrades to the violence. "It was really the worst time of our lives," he recalled.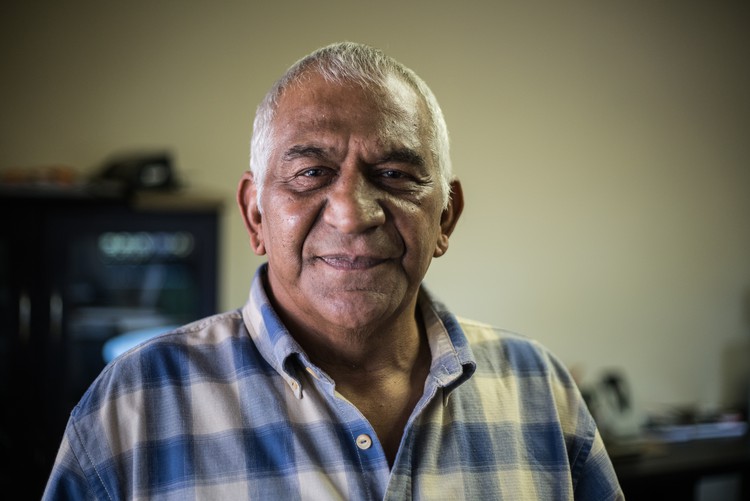 Of the 120 murders that occurred in Richmond in the 90s, Ragavaloo said that only 21 resulted in successful convictions, and that many of the illegal firearms that poured into the province from neighbouring countries during that period were never turned over to the police. He believes some are "still being used sporadically today."
Various Richmond residents that GroundUp spoke to claimed that countless weapons from that era are buried in people's backyards and even hidden in caves and forests outside of town.
According to a local traffic officer who vividly recalled some of the massacres he had witnessed as a schoolboy in the late 1990s, Richmond's long history of political assassinations, the continuing circulation of illegal weapons and the lack of convictions for more recent political murders have led to a pervasive climate of fear and distrust in Richmond. "You can't move here without looking over your shoulder," he said.
GroundUp's source within the Richmond municipality admitted that he lived in constant fear for his life. "Sometimes I am alone at home and I know I am vulnerable. I know that I am a threat because I was friends with the people who died and I am against the bad ways of other people in the municipality. My mother and father are praying for me."
Police are also scared
GroundUp also conducted anonymous interviews with three SAPS investigating officers who were part of a special task team working on cases of political killings across KwaZulu-Natal in 2017, including in Richmond. They said that many witnesses in cases of political killings are afraid to testify, even when offered witness protection, and that this poses a significant obstacle to achieving successful convictions.
The officers voiced fears for their own safety too. "When you are working on political violence, you are always on the lookout. It's a very risky business. Our families are very worried about us. Even you yourself, when you wake up in the morning, you don't know whether you are going to come back home in the evening or not," one of the officers said.
The officers all said they regularly receive death threats from unknown phone numbers when working on such cases. According to Pithouse, death threats have become an "absolutely everyday occurrence in KwaZulu-Natal."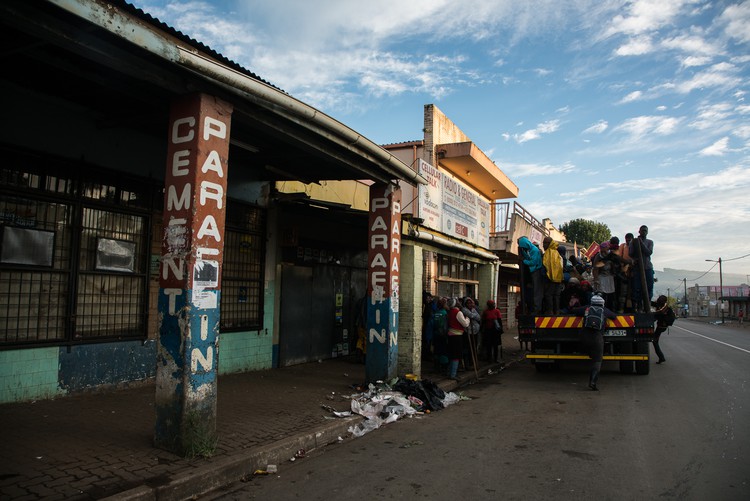 David (name changed) is a 24-year-old who lives on the streets of Richmond and is usually found somewhere in the vicinity of the central taxi rank. He said that death threats drove his sister to flee Richmond bound for the Eastern Cape a couple of years ago. He says she was a journalist for a local paper and was trying to expose corruption within the Richmond municipality.
Both David's parents died when he was young and he is unemployed, so when his sister left, he joined the many young homeless men looking for work and food in downtown Richmond. But he still dreams of becoming a lawyer one day, a dream that derives in part from his frustration about the lack of justice he has observed in Richmond.
"A lot of stories just get buried here. I don't sleep much, so I see everything. You won't believe the things that go on here. No one will be held responsible for all this killing. That's what upsets me the most," David said.
In 2016, Premier Willies Mchunu set up the R15 million Moerane Commission of Inquiry to investigate political killings in the province. Having recently wrapped up more than 18 months of public hearings and various delays, the commission is due to finalize its report and recommendations by the end of April. But De Haas, like many outside observers, has expressed doubt that the commission's findings will have any tangible impact.
Ulwazo Phoswa has little hope that his family will ever see any justice for all the family members they've lost. "It's been so long now."