Immigration activists launch detention hotline as calls for help increase
Lawyers for Human Rights say they deal with at least 10 to 15 calls per day
22 March 2023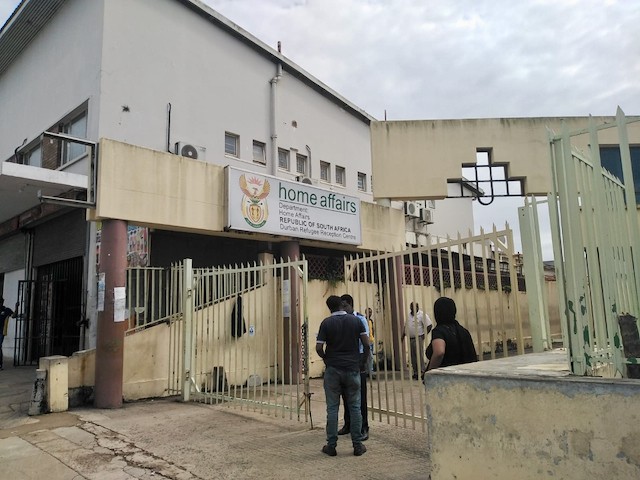 Lawyers for Human Rights has been inundated with calls for help from mostly immigrants who have been detained and cannot afford legal representation. Nearly a month ago the organisation launched its immigration detention hotline.
Head of penal reform at the organisation, Nabeelah Mia, says they deal with an average of about 10 to 15 calls per day. Mia says they introduced the hotline after observing that immigration officers and police are increasingly detaining immigrants without following the proper procedures under the Immigration Act.
She says another issue is the restrictive immigration policies and practices being implemented by the Department of Home Affairs, including rejection of asylum seeker applications and the cancellation of the Zimbabwean Exemption Permit (ZEP).
"This has seen an increase in the number of immigrants being detained or at risk of detention. The hotline was therefore established in response to this. It was also a way to streamline access to legal assistance and advice to people in distressing situations," she said.
According to Mia, the organisation has employees who screen all the calls and provide immediate legal advice where possible. For complaints beyond their capabilities, Mia said people are directed to other organisations within their detention monitoring network.
"We also encourage lawyers who wish to be a part of the referral network to contact us," she added.
In cases where an immigrant has already been arrested or detained for issues related to their document's status, Mia said their aim is to get that person released as soon as possible.
"However, we have quite a significant number of requests for assistance from people not detained but who have questions related to their documentation."
Mia said their walk-in offices in Johannesburg, Pretoria, Durban and Musina see hundreds of people a week who are desperate for assistance.
She said the hotline is toll free. There is also a WhatsApp/messaging number. The initiative is part of a collaboration between Lawyers for Human Rights and the Scalabrini Centre of Cape Town.
The immigration detention hotline toll-free call number is 0800079614 or WhatsApp or message to +27817168791.