Immigrants at work: Making ends meet as a cab driver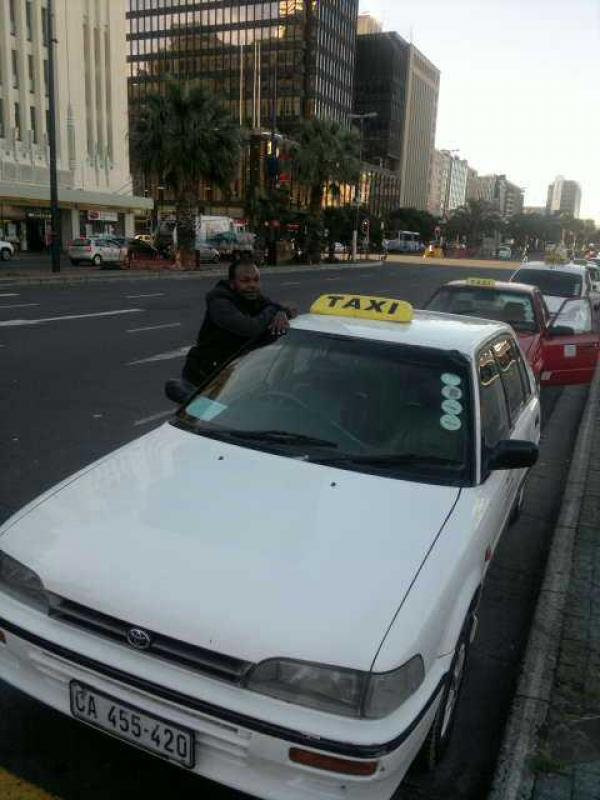 25 July 2012
Tinashe Nhidza is a 35-year-old Zimbabwean taxi cab driver operating in Cape Town.
Nhidza's uncle helped him start his own business once he saw how Nhidza was struggling to find work in Cape Town. His uncle introduced him to a Xhosa man who needed someone to drive his car for him. This introduction paved the path for Nhidza to start his own business. When his employer no longer had a car, he could not maintain Nhidza's employment. So Nhidza had to borrow a friend's vehicle to continue driving his regular customers. He would then repay his friend with heartfelt gratitude, and by returning the car with fuel.
Nhidza explained he barely had enough money to survive, but he continued to find alternative arrangements so he could keep his clients. Two years ago, he finally managed to raise enough money to buy a vehicle of his own to operate a cab service.
Nhidza works Monday through Thursday from 7am to 8pm and all day from Friday to Sunday, only taking three to fours hours for rest and shower breaks. He says that a good day consists of at least five trips around the city, although one trip or customer alone could change his day, as they may be willing to spend more than most people or tip substantially more than others. In order to set himself apart from other cab drivers Nhidza explained, "I approach my customers with a professional service. I have fair prices. I talk to them about their lives. I handout my business cards and I keep my car very clean. Some drivers abuse their cars and use it as a bedroom and a kitchen. I don't sleep in my car, so it is always fresh."
He has some challenges. "Some clients don't pay and some simply say they do not have the money when we arrive at their destination. Sometimes they don't give me the full amount. I don't have time to pursue such issues because it is pointless to get killed over such money issues. I record it as a business loss. The challenges I face as a foreigner are that I am called names and insulted, and I worry about the risk of getting robbed."
Nhidza wants to own his own fleet of cars and operate them from his home.