Imbali brought to standstill by fury over electricity cut
Eskom says it isn't safe for its teams to complete their work
14 May 2021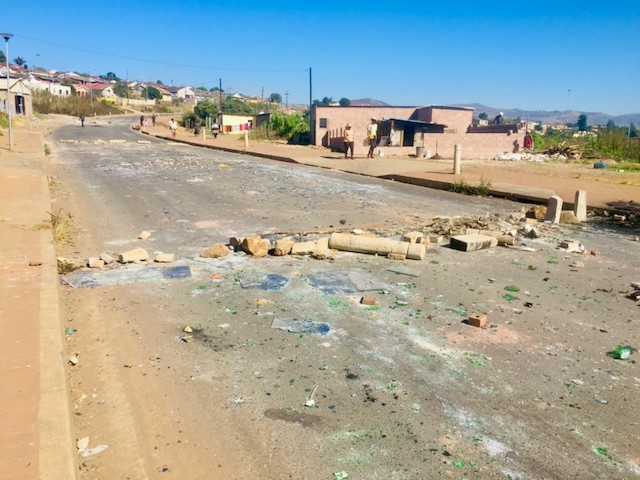 Residents in Imbali Unit 3 and CC, Pietermaritzburg, blocked all major roads in and out of the township bringing it to a standstill on Thursday. They were furious that their electricity has been off since Tuesday. The protest continued on Friday.
Neighbouring Imbali Unit 1 and 2, also barricaded roads in support of the protest.
A resident, Sandile Mbhele, said electricity has been cut off without the community being properly informed by Eskom.
"We don't know what is happening. We thought it was load shedding as usual. On Tuesday, they cut off the lights. We went to the police station on Tuesday and asked the police to assist us. They called our ward councillor who told us that lights have been cut off because of a new prepaid system by Eskom. He said once Eskom has finished installing prepaid sockets, electricity will be restored. Until now, we haven't seen anyone from Eskom and we have no electricity since Tuesday," said Mbhele.
Another resident, Nosipho Mnguni, said, "We are not refusing the new prepaid system; [but] it is how they are doing it. The community should have been told so that we had a Plan B while they are introducing the new system."
Andile Hlongwa, who joined the protest, said, "We are going to continue with the protest until we have lights … Criminals will break into houses and steal [tonight]. How are we going to recover from that? No one has come to address us."
Eskom spokesperson Joyce Zingoni said an Eskom team that was conducting meter audits in Imbali was stopped from working. She said the team was told to move out of the area by a group of people.
"The group threatened to burn Eskom vehicles if the team continued working. The team then left the site. The power is still off and will be restored once the safety of the team is confirmed and the audits are finished."
Msunduzi Municipality spokesperson Thobeka Mafumbatha said the municipality is engaging with Eskom.