City blames illegal connections for "exploding" transformers
Townships in Kariega without power since the weekend
12 July 2022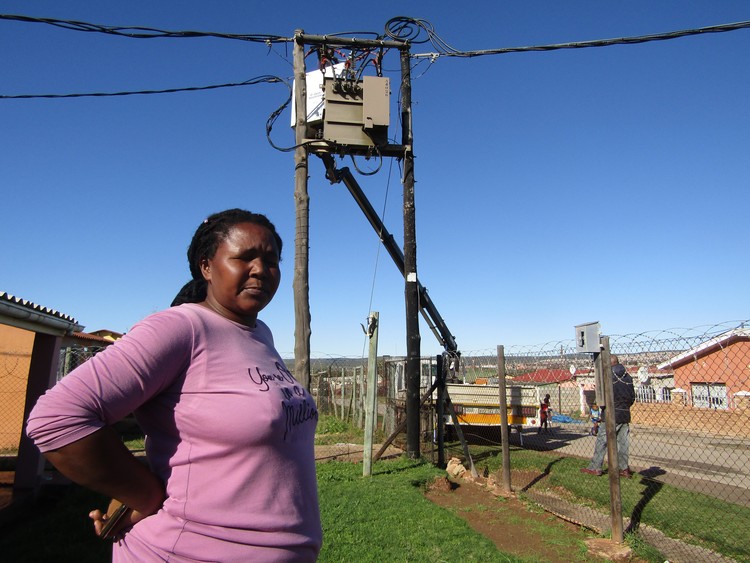 "The blast sounded like a bomb. We felt the house shaking and windows rattling," says KwaNobuhle resident Zoleka Makuleni, describing the moment several transformers near her house blew on the weekend.
Makuleni and thousands of other residents in KwaNobuhle and Khayelitsha in Kariega have been without power since Saturday.
She says the transformers in the community are old and have been giving problems since 2014. This time, the transformers blew on Saturday and were fixed soon after but blew again on Sunday. There has been no electricity in some areas since then.
"I wish this transformer, installed before 1994, can be removed from my yard for good," she says. "Nobody cares to explain why these transformers keep exploding every year, especially when it rains. It's traumatic. I'm sick and tired of this huge box."
Vuyelwa Jonas said, "We slept in the darkness on Saturday, Sunday and Monday. Power has not been restored in other parts of the township where blasts also occurred."
Mampho Mbetshu said the transformer in her street in Duduza has blown several times in the past ten years. It blew on Sunday and was busy being fixed on Tuesday.
"We are still without electricity. I saw birds that had nests up there were dead on the ground after the blasts. By the time the electricity is restored, our food in our refrigerators will be rotten already," she said.
Mirriam Knockpal, 78, said she has been cooking and boiling water on a primus stove. She had to discard food that had gone off during the outage.
Nelson Mandela Bay Metropolitan Municipality mayoral committee member for electricity and energy Luxolo Namette told GroundUp the transformers are old, but they were blowing were due to the volume of illegal connections.
"We have ordered more than 100 transformers. About 20 of the new transformers have been prioritised for various wards.
"The municipality is engaging with the supplier to speed up bringing more transformers. I want to emphasise that people must stop illegal connections," he said.