Pensioners have to pay people to queue for them at Nyanga clinic
Patients at Nyanga Community Day Clinic says services have been deteriorating
11 May 2023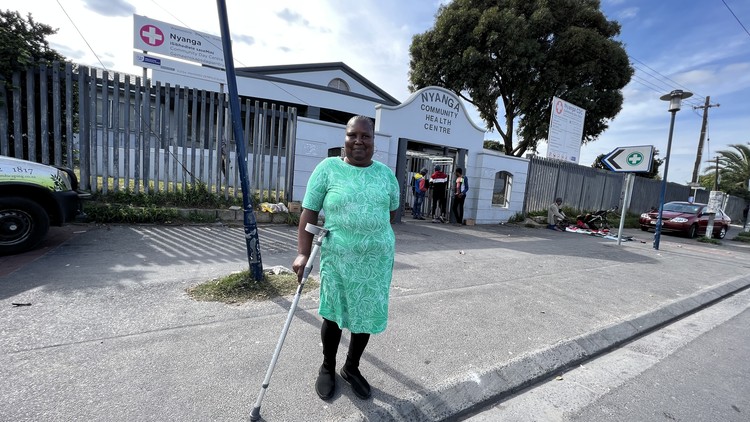 Elderly people have been complaining about poor services at the Nyanga Community Day Clinic in Cape Town.
They say that there are stockouts on certain medications, long waiting periods in queues and missing folders.
The Western Cape health department has urged patients to report all their complaints so that "corrective measures can be put in place to improve the quality of care".
Sick and elderly people say they wait for hours in the cold and rain outside the Nyanga Community Day Clinic just to make an appointment to see a doctor. Some patients also complain that the clinic has been running out of stock of chronic medication.
Bukelwa Gabuza, 79, says she has lived in Mau-Mau, Nyanga, since 1981. She is being treated for arthritis, ulcers and eczema, and she uses a cane to walk.
Gabuza says she has not been able to take her daily medication because the clinic has not had stock.
She and other pensioners who can no longer stand for several hours, now pay young men R50 to queue on their behalf.
She believes services at the clinic have got worse since the provincial health department took over management from the City of Cape Town in July last year. She claims that patient folders go missing, nurses are rude and there there is only one doctor on duty. She says mothers with infants don't have changing facilities and the toilets are filthy.
"When the clinic was managed by the City, we had dedicated care for people on chronic medication. We got treated with dignity. Now we're mixed with seriously ill patients," she said.
When Gabuza went to collect her medication last month, she had to return home empty-handed after spending hours at the clinic, she says.
She says she borrows the medication for her ulcers from a neighbour who goes to New Somerset Hospital. "I must have the pills. The [private] pharmacies charges R300 per packet," she says.
Gabuza says her pension is barely enough to buy groceries for the month and pay her funeral policy. "Some people think that when you live with your children in the house, they give you money. But kids have their own problems," she says.
Community activist Sindiswa Godwana, who runs Usindiso Community Development, says they run programmes to assist pensioners keep up their treatment schedules. She says they have noted that the service at the Nyanga East clinic is "very poor".
"Even when they're very sick, people are turned away because they did not make an appointment first," says Godwana.
Western Cape health department communications officer, Monique Johnstone, said that the clinic had only offered limited services before the province took over. Asked about some of the issues at the clinic, she apologised and said the department was working to improve services "while trying to accommodate a growing community".
She said people were encouraged to discuss the problems with the clinic manager or the helpdesk so services could be improved. "Unfortunately, if a complaint is not reported then we cannot put corrective measures in place to improve the quality of care to our patients," she said.
She said a current project to archive and merge patients' folders would address the complaints about folders going missing and would make accessing services "much easier and less time-consuming.
She said patient toilets are cleaned daily. "We currently have two vacant cleaner posts and are faced with various uncontrollable circumstances such as illness, emergency leave, and other unforeseen challenges that may arise, but we always try to ensure that the toilets remain clean."