Hundreds attend free medical screening in Duncan Village
The screening was organised by the Kings Palace Chapel International (KPCI) church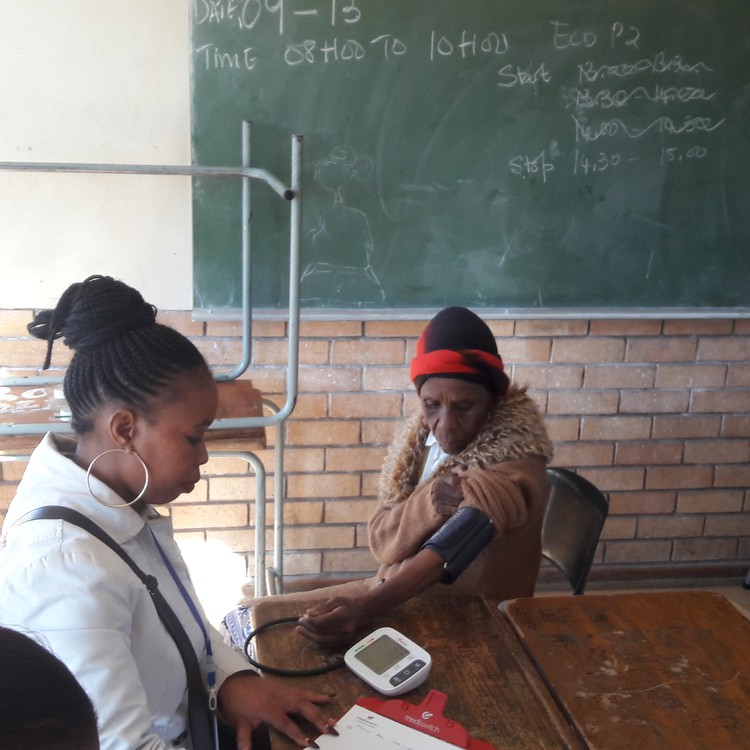 2 July 2018
Hundreds of residents in Duncan Village, East London braved the cold to queue for free medical screening by local doctors on Saturday.
The event was organised by the Kings Palace Chapel International (KPCI) church in partnership with the Eastern Cape Department of Health. The screenings by private doctors and nurses included HIV testing, blood pressure, dental checks, pap smear and breast cancer screening. It was the church's third free medical screening quarterly event.
Church founder Apostle Dr Samuel Seckey said, "The free medical screening is part of our vision as a church. We decided to follow the true gospel of God. We believe that what we preach is not enough without going into the world and healing sick people. We have different professionals in the church and we felt that doctors and nurses should evangelize by giving medical help to the people who need it most in the townships."
Seckey also thanked the Department of Health for offering help in the form of a mobile clinic, equipment and awareness pamphlets.
Head of dental services at the Department of Health, Dr Mzwandile Banda said, "This is a medical drive to combat social ills and also extend a helping hand to people in township communities. We want to check, screen and refer people for further medical help where needed."
"Our public hospitals cannot attend to each and every patient. A platform like this free medical screening is good for our people who always complain of bad service from our local clinics."
Dr Luyanda Bokolo told GroundUp that, "if I see anyone with a problem, we invite them to consult with one of us for free during the first visit".
One of the patients, Nombulelo Yaso said, "Our clinic in Jabavu is very dysfunctional and offers bad service most of the time. I am very happy for the medical attention I got. I have a problem with my knees the doctor checked and said they will refer me to another specialist."
Another patient, Nokuzola Magqazolo, who has breast cancer said she was free consultations and treatment by one of the doctors. "I am very happy that I came here because the public health system has not helped me for many years."
Ward 7 councillor Mkakutta Clara Yekiso-Morolong said she was happy the event was well attended.
The next free screening will be held in the Nompumelelo squatter camp.