Government admits Thabo Bester has escaped
Department of Correctional Services statement confirms findings of GroundUp's investigations
25 March 2023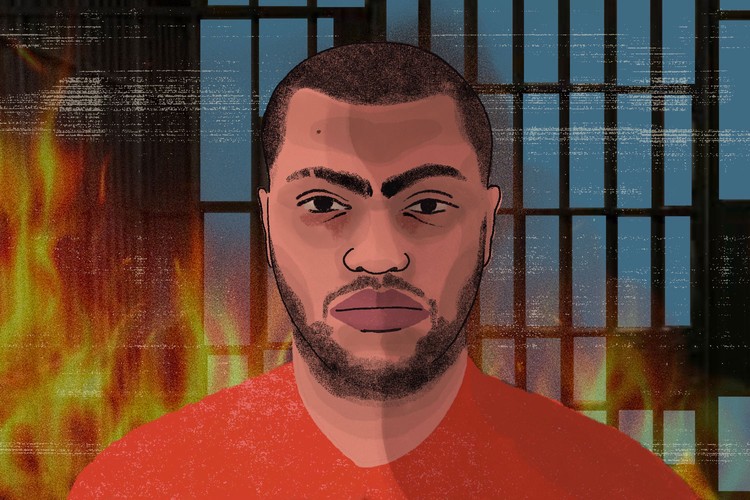 The Department of Correctional Services (DCS) has admitted that the 'Facebook rapist' Thabo Bester escaped from prison.
Bester was serving a life sentence for rape and murder in Mangaung Correctional Centre, a maximum security prison operated by G4S, a multinational company. He was initially reported to have set himself alight and died in a prison cell on 3 May 2022.
In November 2022, GroundUp began publishing reports noticing anomalies with the official version of events, and delays in the investigation into Bester's supposed death.
In our first report we wrote:
"At this stage the possibilities are

the body is Bester's and he killed himself by fire;
it is Bester and he died in an accidental fire;
it is Bester and he died in a fire set by someone else;
it is Bester and he was murdered before the fire; or
it was not Bester who died, and Bester might have escaped.

Possibility 5 is the most unlikely, but without a proper investigation none of these possibilities can be excluded."
Frankly, we naively believed possibility 5 to be entirely far-fetched and absurd.
But as we investigated further it became increasingly clear that Bester had escaped, almost certainly with substantial help from prison personnel.
On 15 March we published the evidence supporting the theory that he escaped:
The DNA of the body in the cell didn't match the woman claiming to be Bester's biological mother;
The coroner observed that the body was 145cm, some 25cm shorter than Bester;
The person was dead before being set alight. In fact the person died from blunt force trauma and was likely murdered;
The person's hands and face were much more severely burnt the rest of his body;
On the edge of frames in footage on a CCTV camera, which was suspiciously not facing the correct angle, two people could be seen hastily exiting the prison.
The DCS statement, published on Saturday, acknowledges some of the above points.
Since the above article, we have also reported that Bester operated a business from prison and was video-conferenced into a glamorous Johannesburg event dressed in a suit. How this happened in a maximum security prison remains a mystery but G4S have refused to answer a single question from us. We have also published photos supplied to us of Bester and his partner Dr Nandipha Magudumana shopping in Woolworths in Sandton more than a month after he escaped. We have also obtained an audio file with Bester's voice on it from this month.
The DCS statement indicates that the 25-year G4S contract, expiring in June 2026, will not be renewed. But G4S already announced in November 2019 that it would not pursue a new contract to run the Mangaung prison, in a statement released in response to a documentary that revealed human rights violations at the prison. "In line with the G4S Group strategy, G4S South Africa has no plans to invest further in correctional services in South Africa," read the statement.
The DCS statement also appeals for the public's assistance in capturing Bester. On this point it is worth noting that GroundUp has been attempting to share the information we have with the police (without divulging sources). But when we tried to find out from the police who we should send our information to, we were perfunctorily told to share our information with the Crimewatch line. It remains unclear who in the police force is actually looking for Bester and investigating the circumstances of his escape.
Finally, DCS states that it will leave no stone unturned in getting to the bottom of Bester's escape. This raises the question: why were so many stones left unturned by DCS, the police, and the justice ministry until now?