Good Samaritans step in after mass evictions
An elderly woman and a mother with a disabled child found shelter in the community after the PE municipality demolished their shacks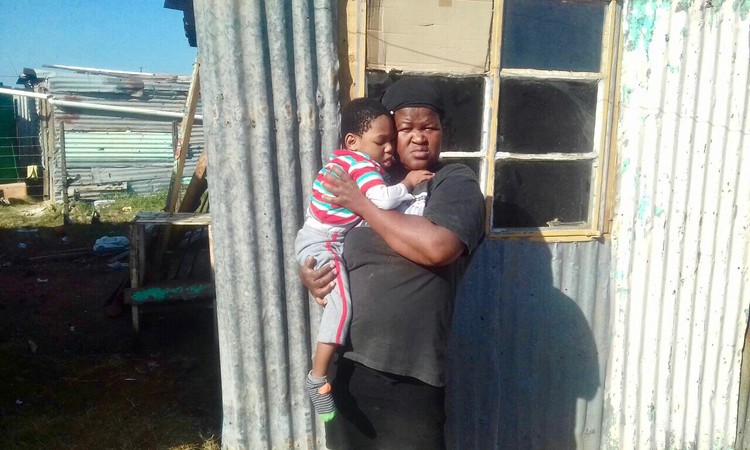 11 July 2017
Land occupiers evicted three weeks ago in Port Elizabeth are struggling to find alternative accommodation. Some are elderly and some are disabled.
In June, following a court interdict obtained by the Nelson Mandela Bay Municipality, the office of the Sheriff evicted thousands of people occupying land in Ikamvelihle, Wells Estate and Motherwell NU 29. 
One of those evicted is Nokwamkela Ngumbela. She is 75 and she has no relatives in Port Elizabeth that she can turn to. "I am desperate for accommodation because my furniture and building materials were destroyed during the recent demolition. I have never owned a house of my own. I survive on an old age grant. I used to rent a room for R400 in Zanemvula Street, here in Wells Estate. I have lost a lot of money due to the demolitions. This was the fourth demolition," she said.
Ngumbela has never applied for an RDP house. "I am now living at Mamkwai's house. We are seven of us living at her house. It is a small house and we sleep in the dining room. I will go back to Ehlovini and rebuild my shack, because I cannot afford to rent again," said Ngumbela.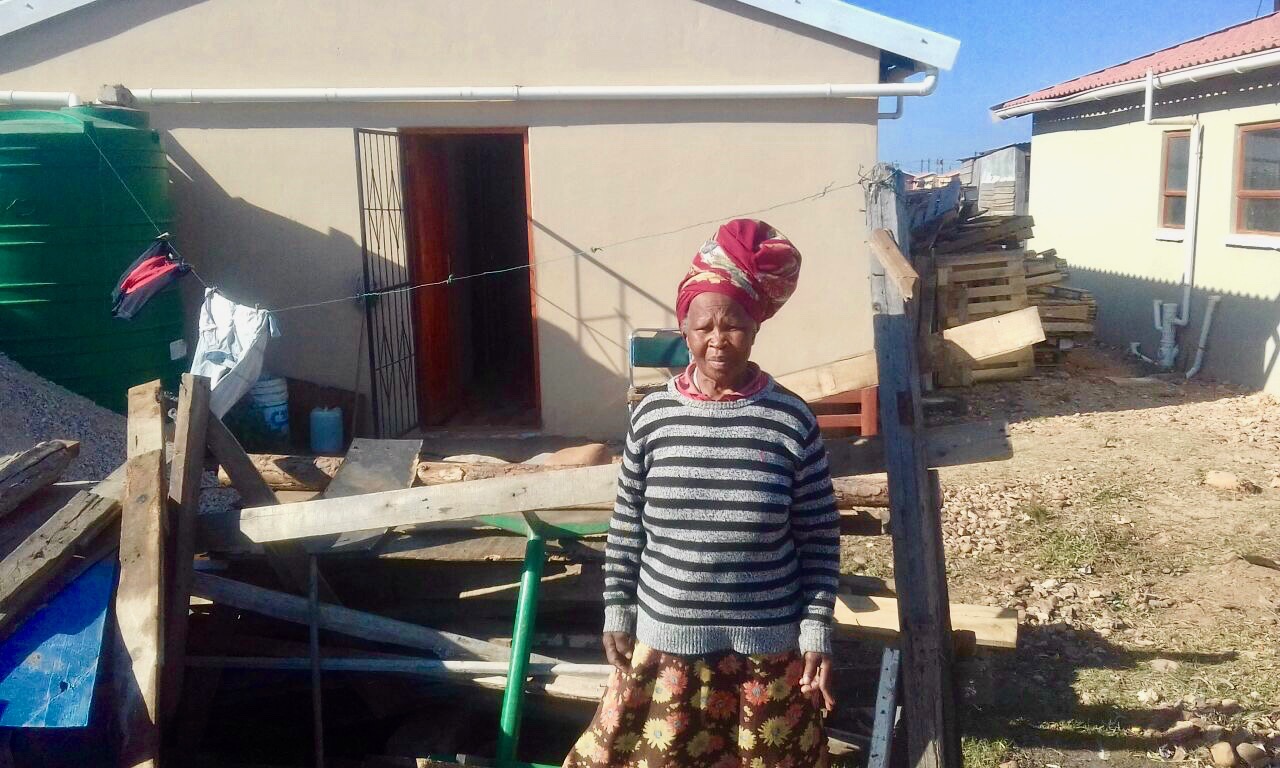 Mamkwai (the clan name by which she prefers to be called) said: "I saw the violence that happened when these people were evicted … It touched my heart to see old people and some disabled people being forced out of their shacks at this time of the year when it is very cold."
"I explained the situation to my children and they agreed to accommodate them. There are seven of them, including one male. They are really desperate, and I appeal to the community to help, because there are many such people in that desperate situation."
Mamkwai is 64. She lives in a four-room house with her two children. The rooms are small and filled with the belongings of the evicted people.
Vuyolwethu Mbangeni is a single mother with a three-year old child with a disability. "I am in a desperate situation because my disabled son is very young and needs my attention. I had spent more than R600 to build my shack, but it was destroyed. I am now finding it difficult to build a shack here, because I don't have money to buy building material."
"I don't know who to approach for help, because I cannot even manage to send my son to a specialist. I cannot work because my son is bedridden. So I have to be with him all the time," said Mbangeni.
Lungiswa Deye of Nkeme Street, Wells Estate, offered Mbangeni a place to build her shack. She said she did so because of her child's disability. "I was touched to see Owethu [Mbangeni's disabled son]. I approached Vuyolwethu and told her that she can build her shack at the back of my house. At present, she is staying with us in the main house until she gets money to finish the shack. Her son needs a comfortable place. I will continue helping them." 
Nqaba Bhanga, head of human settlements for the municipality, said, "People who are facing accommodation problems should approach the municipality for help. We have a programme called Special Needs that helps people in distress. This also caters for the old aged and the disabled."