Fort Hare protesters' court case postponed
Students released on a warning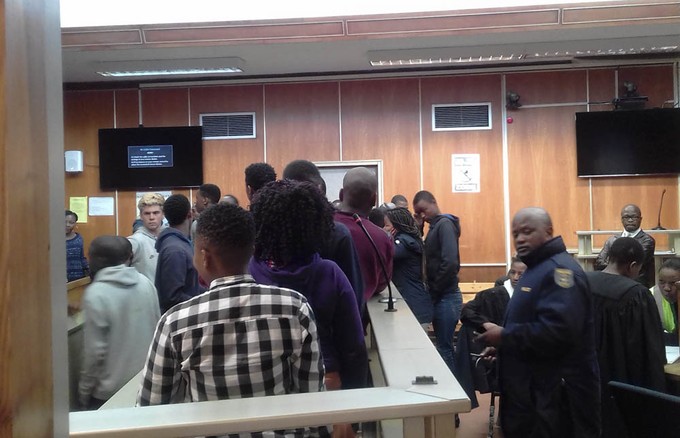 13 October 2016
The 32 University of Fort Hare students arrested on Tuesday appeared in the East London Magistrates Court today on charges of public violence. They were released on a warning and the case was postponed until 18 November.
The students were arrested in their residence at Quigney after protests which closed Fleet Street in East London city centre.
Fellow students came to court to support them.
Student Nanelethu Mvumvu said he and fellow students had been there since yesterday to support their fellow students.
"The court should release these students because some of them were innocent. The police just charged in at our residence, and just started to arrest everyone who was on site. We stand with those who have been detained, no matter what."
The UFH students are still boycotting classes. Students and management were in talks today.