The forgotten people of the Western Cape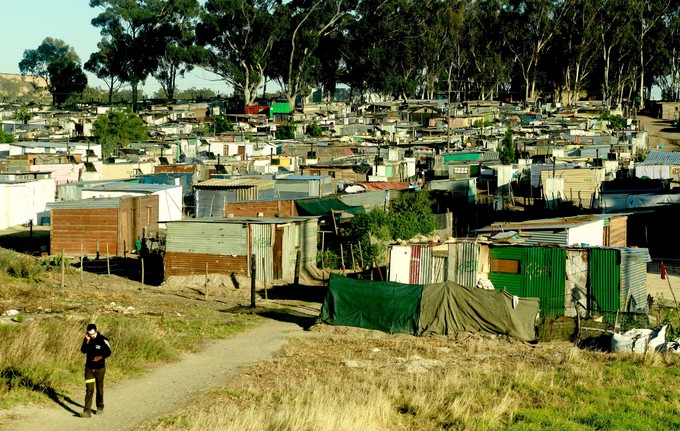 7 January 2016
Klipheuwel is an informal settlement about 10km north of Durbanville. It seldom gets any news coverage. Following a protest late last year over lack of services in the area, GroundUp's photographer, Masixole Feni, spent time in the area.
According to the 2011 census, Klipheuwel had just under 2,300 residents living in 760 households, of whom over 60% live in shacks. Most residents do not have access to electricity, piped water or flush toilets in their homes.
Community members said that they are the "forgotten people of the Western Cape". They complained about service delivery, particularly problems with toilets.
People in the informal settlement use bucket toilets. The buckets are covered with black plastic bags, and people defecate in the plastic bags. At 7:30am, over a dozen workers go from home to home in the informal settlement, making sure that the bucket toilets have been emptied. Nearly 100 plastic bags filled with human waste are collected four times a week.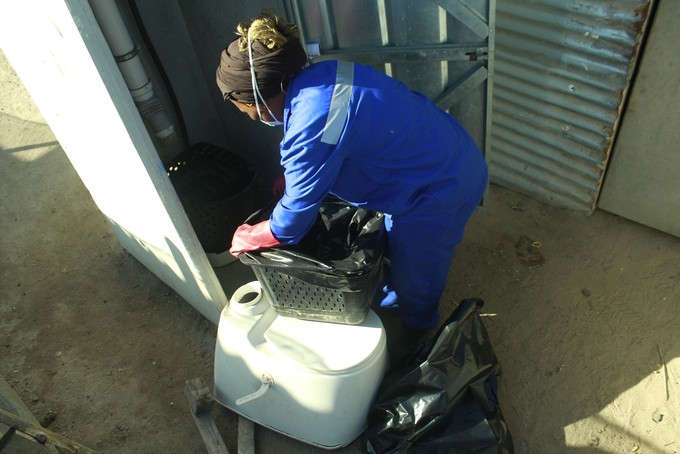 The bags are then dropped on the corners of each street. A bakkie is supposed to arrive at 8am to collect the waste. But on this morning, it came at 10am. It was hot and children played unattended near the plastic bags full of faeces, with flies buzzing all over.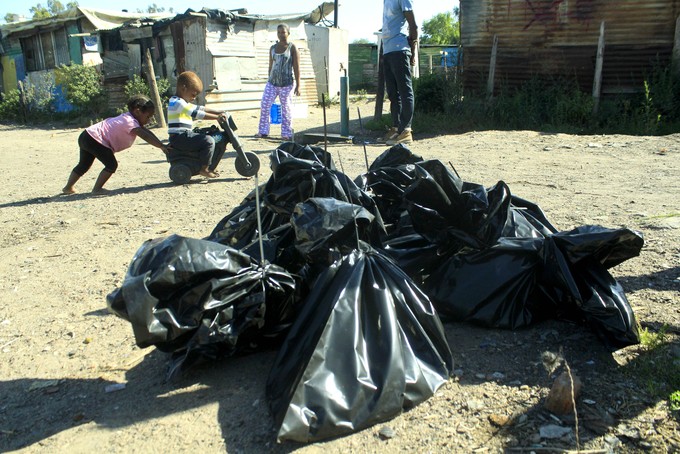 The workers complain that they can't clean the buckets or the area where the bags have been dropped because they are not provided with chemicals to clean. They also complain that they are only paid R1,200 every fortnight. They said they should be getting a decent wage because the work they do is so disgusting and people make fun of them.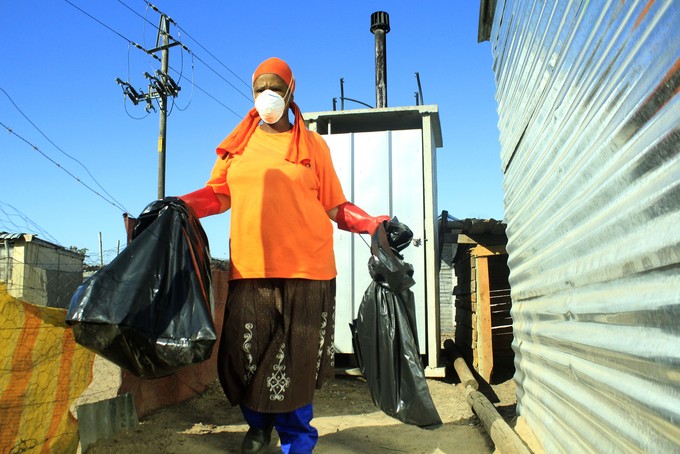 Residents complain that the faeces are left for too long outside.
By 10:30am the bakkie was transporting the waste to Borcherds Quarry near the airport.