Floods bring hardship and loss to Johannesburg immigrant community
"We just heard this strange sound and realised we were being attacked by the river."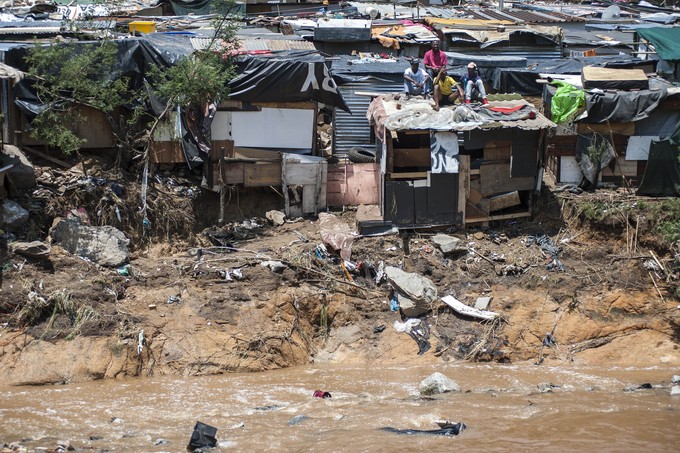 10 November 2016
The rains that Johannesburg so desperately needed arrived in a great deluge on Wednesday causing flash flooding which resulted in deaths and large scale damage to property.
Bearing the brunt of this disaster was the informal settlement of Setswetla in Alexandra. The settlement is built along the Jukskei River which burst its banks during the heavy rainfall yesterday.
The settlement is home mainly to immigrants, many of whom hail from neighbouring Zimbabwe.
In the chaos of the flood a three-year-old girl was swept from her father's hands as he attempted to reach higher ground as the waters kept on rising.
A search and rescue team utilised divers and sniffer dogs in an attempt to find the missing girl but a storm approached the area during the late afternoon and the search had to be postponed till the following day.
A relative of the girl's family said the tragedy has left them broken and distraught.
Along the river a group of men tried to rescue a vehicle which was trapped in the mud after being completely submerged in water the previous night.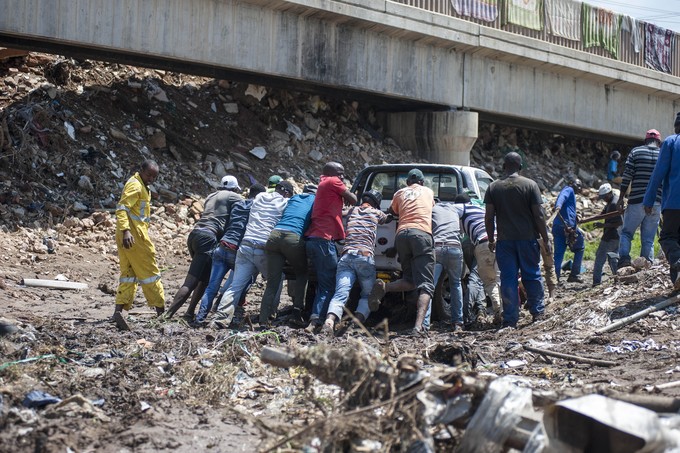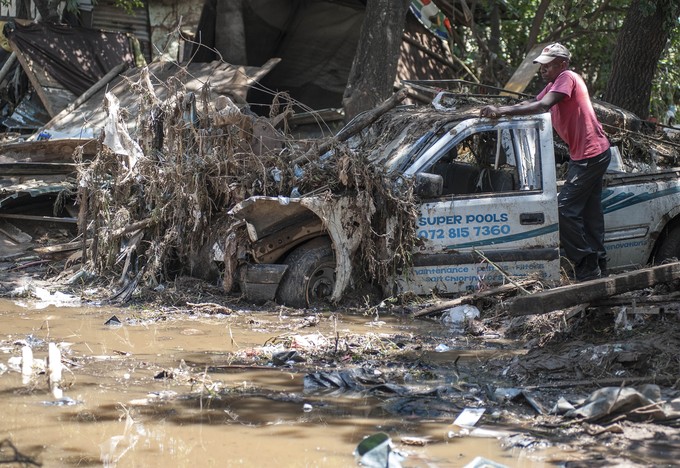 Men and women tried to salvage what they could from their completely destroyed homes. Community members estimate that about 40 homes were lost (we are unable to confirm this at time of publication).
Tichaona Chikato a 35-year-old immigrant from Zimbabwe sifted through the contents of his destroyed home looking for anything which he could salvage. He found one of his kid's little shoes but quickly tossed it aside after realising the other one might have been swept away with half of his home. "It was around five in the afternoon. I was inside this house with my wife and three kids who are three, five and seven years old. We just heard this strange sound and realised we were being attacked by the river. I grabbed my kids and took them to safety," said a forlorn Chikato who runs a small trucking business.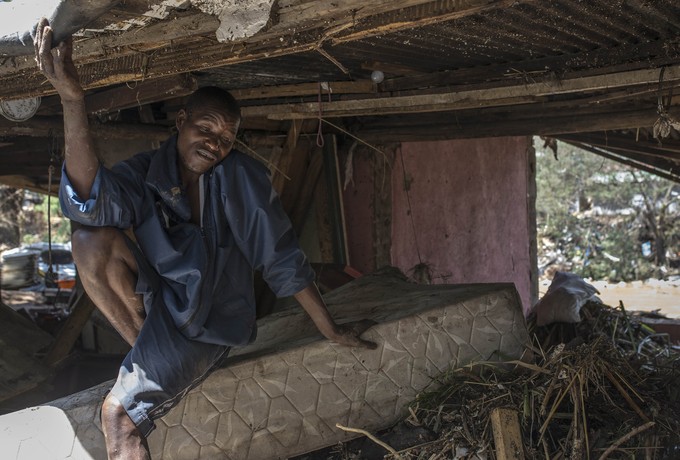 For many immigrants whose homes were destroyed, the pressing issue is the loss of their documentation. "Food I can buy, clothes I can buy, this home I can fix, but those documents and papers I cannot," said Chikato. 
"For tonight I do not have a place to stay with my family as you can see this home is completely destroyed," he continued. He said that he would not rebuild his home in the same space but would look for a new place far away from the river. "I cannot continue to stay here. I have lost everything."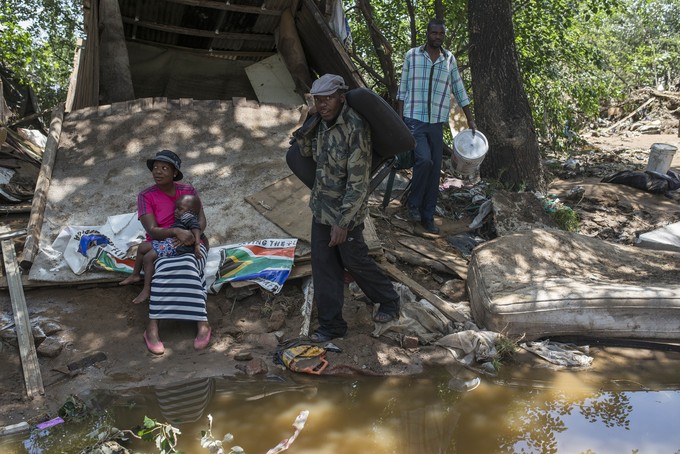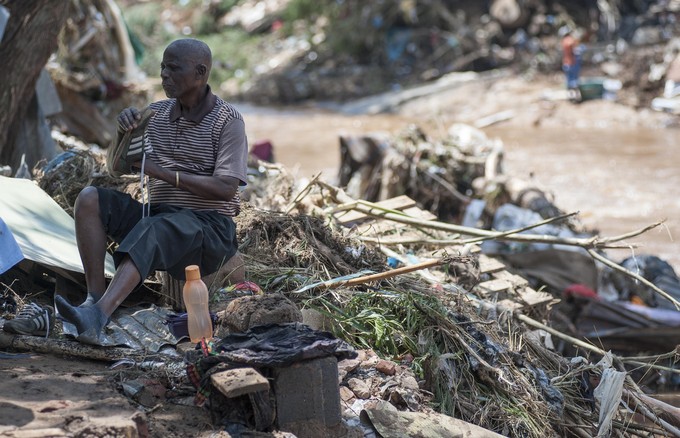 Gift of the Givers is assisting in the flooded area. The organisation requires donations and assistance.