Fire in Masiphumelele leaves 15 families homeless
Some of the affected residents were also victims of the 2015 blaze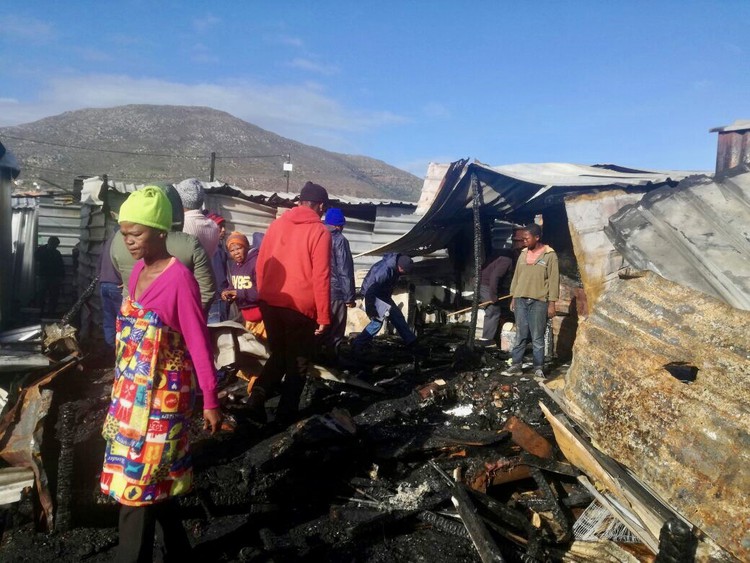 25 July 2017
A fire that started in the early hours of Tuesday in the Masiphumelele wetlands informal settlement has left 15 families homeless. According to the spokesperson for fire and rescue for the City of Cape Town, Theo Layne, the cause of the blaze is still unknown. He said about 40 people were displaced by the fire.
People have already started clearing up and rebuilding, although it has been made difficult by rain.
For some of the affected residents this is the second time they have been the victims of fire. In 2015, a devastating fire left thousands homeless in Masiphumelele.
Resident Momawele Sityeli lives with her husband, her disabled sister and two grandchildren. She has been in Masiphumelele for more than 10 years. The fire started right behind her home. The family woke up because of the smoke and people shouting.
"I had to carry my sister on my back, because we could not push her wheelchair … My husband took [rescued] the grandchildren," she said.
Her sister had just returned from hospital. She and the grandchildren are now staying with a family friend.
Sityeli and many of her neighbours lost all their belongings. Her neighbour, Boniswa Gcobani, said the fire spread so fast that they had only managed to save two bags of belongings.
She told GroundUp, she and her partner would like to start rebuilding their home, but "I don't have the money to buy material. Now we are just cleaning up to check if we can find any belongings that survived the fire."