Find accommodation for evicted Geneva House residents, judge tells government
Court case postponed to next week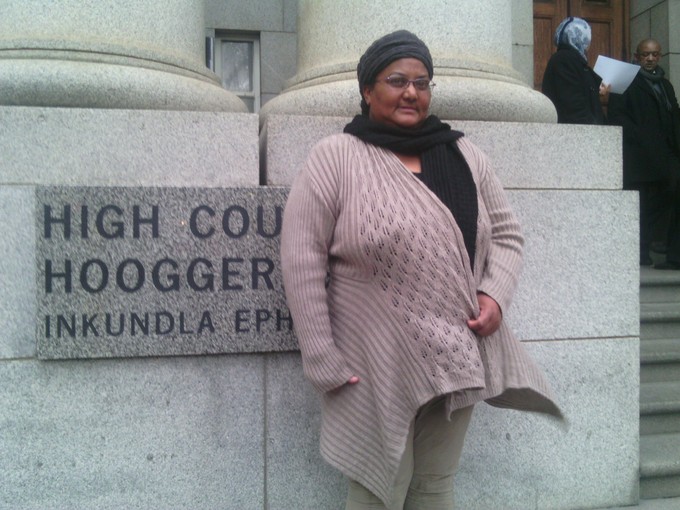 21 July 2016
Yesterday, Western Cape High Court Judge Dennis Davis ordered the provincial government to find alternative accommodation for evicted residents of Geneva House in Eerste River.
Citing the bad weather, Judge Davis told the provincial department of Transport and Public Works to find alternative accommodation for former Geneva House occupants who are living in tents, and to allow those who have moved back into the building to stay until the issue is resolved.
The residents, who were evicted in May this year and had their possessions thrown out of the building, have taken the MEC for Transport and Public Works to court to have their eviction over-ruled.
The case was postponed twice this week to allow the State Attorney to complete a full list of the people involved and to identify shelters where they could be lodged.
The State Attorney's office presented a list of possible shelters in Cape Town, but said more time would be necessary to work out who to place where, taking into account children going to school. In response to a question from the judge, Solly Adams of the City of Cape Town said the City's emergency accommodation was full and about five or six weeks would be necessary to find alternative accommodation.
Attorneys for the residents say 104 people, including children, are involved.
The matter was postponed until Thursday 28 July.
Outside the court yesterday, one of the evicted residents, Unice Magdalena, said she was happy with the judge's decision.