Feeding her family with a meat stand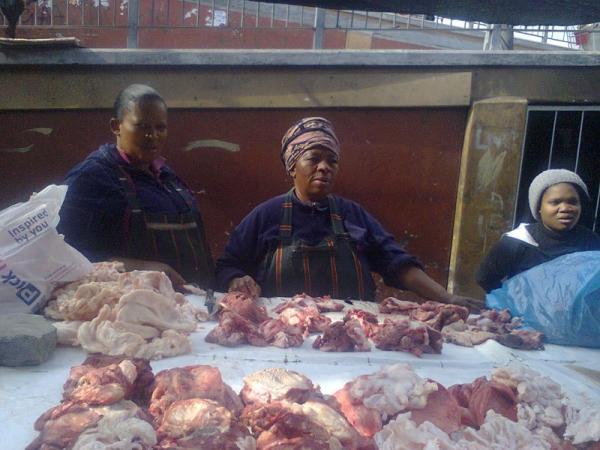 25 July 2012
Nonyameko Sowazi, also affectionately known to her customers as "Madlamini," runs a "binnegoed" stand at the bottom of the Nonqubela station in Khayelitsha.
She has been doing this for almost a decade. Her stand consists of tripe, liver, and intestines she sells for about R60 a pack.
This 59-year-old gogo has raised her three children with the money she makes. Her youngest child is currently in grade 11. "I came to Cape Town with my husband years ago, and when we moved here my husband was working and I wasn't. So to keep myself busy and to make some extra money on the side, I used to hide from my husband and sell packets of meat to my neighbours without him knowing about it," Sowazi said.
"He was a very traditional man, and believed that a woman's place was to make babies and be in the kitchen, and that women had no business making money and taking care of the family. That was his responsibility," Sowazi explained.
"He has since passed away, and I'm so glad I didn't go with that. Otherwise had I listened to him, where would I have been now?" Sowazi explained with a laugh.
While she did not want to give away the details of her business, she did say next year she is turning sixty years old, and will qualify for an old age government grant, something she is really looking forward to.