Equal Education kicks off national summit in Johannesburg
Over 200 members meet to commemorate the 40th anniversary of Soweto and improve the modern education system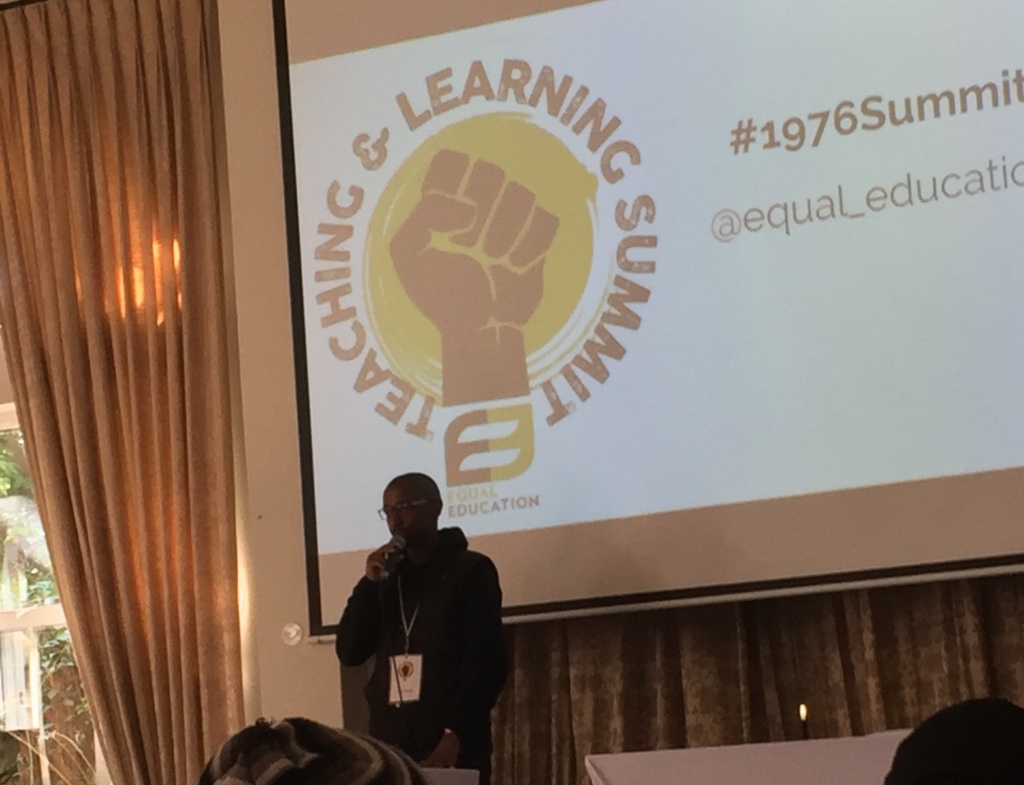 17 June 2016
Today, 200 members of Equal Education (EE) gathered for a two-day national summit in Johannesburg to discuss methods to fix inequality in the education system.
EE is an education rights social movement that was founded in 2008 in Khayelitsha. They primarily "use community organising, youth leadership training, innovative media, and mass mobilisation to build 'educational literacy' in terms of which thousands of mostly poor and black young people voice their own experiences and articulate a robust critique of educational injustice."
The goal of the two-day conference is to assess the current state of education in South Africa, and develop strategies to address those injustices. At the conference, eight panels of students, government officials, teachers, and community members from across South Africa will hold discussions on various education issues such as school infrastructure, decolonising education, and early childhood development.
The timing of the conference, the weekend after the 40th anniversary of the Soweto student uprisings, is no coincidence. Its theme "40 Years Since '76: The struggle for quality education continues" is a reminder that modern student activism in South Africa is only possible due to the sacrifice and struggle of those brave students 40 years ago.
Speaking in a press conference this morning, General Secretary Tshepo Motsepe stated that EE was continuing the struggle of the Soweto Uprising to ensure that today's South African children have access to a quality education. At the end of the summit, EE will be releasing a charter addressing its recommendations to improve school infrastructure, teacher training, curriculum, learner transportation, equitable funding, early childhood development programme, and anti-privatisation movements.
Over the next two days, the schoolchildren, teachers, parents, government officials and community organisations will be adding their voices and thoughts on how the dream of quality education can be realised for every child in South Africa.