Eastern Cape villagers voted hoping to get electricity
"They make all sort of promises during elections and once elections are over you won't see them"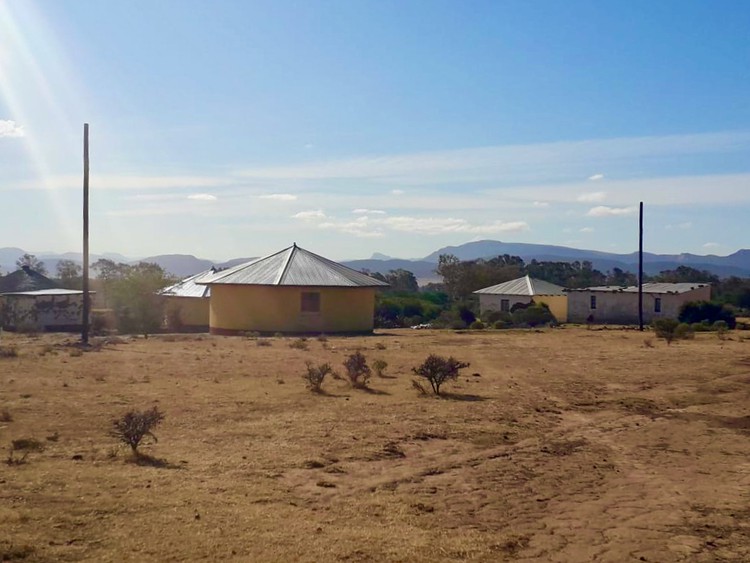 4 November 2019
In December 2018, villagers were hopeful when a few electricity poles went up in Bolokodlela. Established in 1998, the village, in Cofimvaba, Eastern Cape, had never been connected to the grid. Nearly a year after the poles went up, it still isn't.
Villagers say Intsika Yethu Local Municipality first promised electrification in 2003. Then early in 2018 the villagers said they would refuse to vote in the 2019 national elections. They say the municipality quickly responded and a contractor was appointed.
Electricity poles were installed next to a few houses, but the contractor left in December 2018 without any explanation. No electricity boxes were installed in any houses. Some of the electricity poles were dumped next to the house of Ward 2 Councillor Neliswa Gadeni (ANC).
Intsika Yethu Local Municipality spokesperson Zuko Tshangane said Vokon Afrika Consulting was appointed to electrify 104 houses in wards 1 and 2. He said Vokon faced challenges which resulted in the suspension of the project. He refused to say what these challenges were.
Anda Myathaza of Vukon Afrika Consulting said they lacked funds and had informed the local municipality, which had promised to intervene. "It is so unfortunate that the municipality is taking long to assist and people want electricity very soon," he said.
"A plan is currently at the final stages awaiting signing off," said Tshangane. "As soon as that is completed, the service provider will be back on site to finish off the project."
Resident Noluvo Magwashula said, "They make all sort of promises during elections and once elections are over you won't see them."
"We are tired of living in this dark and the world is very cruel these days. Old age people are not safe. We just can't continue living like this."
Thumeka Zekani said she has used candles and paraffin for 21 years and it is expensive. "There are old people in this village who are relying on social grants, and every month they spend close to R300 on paraffin alone."
"When I grew up, I used to study with candles. Now my children are also going through the difficulties I faced," said Zekani.