Kariega's new R25 million sports complex has opened
This follows several years of protests by residents demanding more facilities for their community
8 March 2021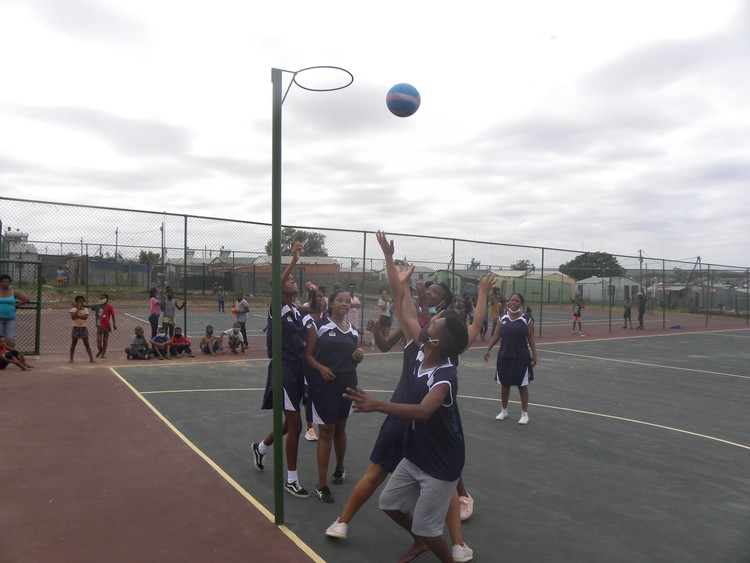 A new multi-purpose sports complex has officially opened in Kwa-Langa, Kariega (formerly Uitenhage).
The complex has a multi-use indoor hall for sports and events, with a sports field for tennis and netball as well as office space.
It comes on the back of several protests by residents who called for improved and more facilities for youths and the community.
---
After several years of protesting for sporting facilities, residents of Kariega welcomed the opening of a multi-purpose sports complex in Kwa-Langa.
The centre is close to the communities of wards 50 and 53. It has a multi-use indoor hall for sports and events, with tennis and netball facilities.
During the official handover ceremony on Thursday, Eastern Cape MEC for Human Settlements, Nonkqubela Pieters said the department spent R25 million to build the Tamboville facility.
Nonkqubela gave a stern warning to vandals and warned residents that the department will no longer be rebuilding vandalised infrastructures in the city.
"The communities now have a central venue to converge and provide a recreational space for the youth and vulnerable groups while also providing employment opportunities. The office space available for departments such as SASSA, SAPS and Health will provide access for the community to centralised government services," said Nonkqubela.
Ward 53 deputy chairperson, Benjamin Tom said, "Our elderly people will now have the dignity of collecting their monthly medication in this building. The only way to prevent vandalism is to maximise the centre's use so that there's always people here. We have lined up some functions including a big rugby meeting and indoor soccer matches."
Tom was speaking in the wake of widespread vandalism and torching of public infrastructure across the metro.
Nelson Mandela Bay Deputy Executive Mayor, Thsonono Buyeye, addressing the vandalism problem, said: "We have agreed with a security company to install security features around our facilities. We will soon go around to educate residents about the benefits of these public amenities. The community should assist in maintaining the infrastructure."
Asked whether the municipality will rebuild some of the vandalised buildings, Buyeye said that not everything would be rebuilt. "It takes long to rebuild vandalised infrastructure because of administrative issues."
Among the residents eager to use the new facilities, seven-year-old Amier Jantjies said she couldn't wait to start learning how to play tennis. "This is a good place and I will be coming here daily to learn about tennis. I love the sport. I had nothing to do after school."