East London residents demand illegal electricity connections be restored
Harry Gwala shack dwellers have been waiting for ten years to be formally electrified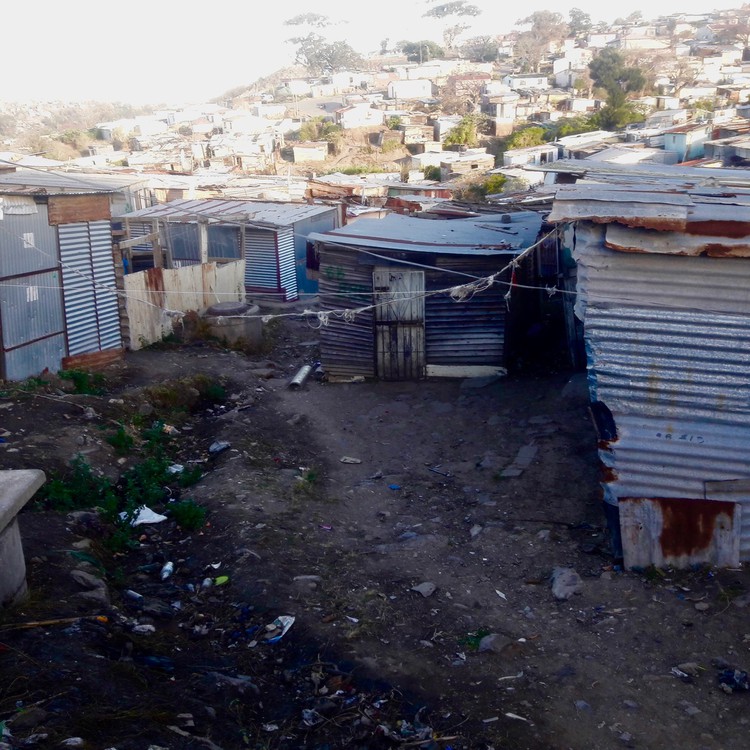 13 August 2018
Since it formed in 2008, residents of Harry Gwala informal settlement in Duncan Village, East London, have had no legal access to electricity. As a result they have been using electricity drawn illegally from a street light mast through izinyoka (illegal connections).
In April the street light caught fire, leaving almost 100 households without electricity. Residents are demanding that the municipality fix the street light so they can re-install their izinyoka.
"We need electricity back whether Izinyoka or not. They have allowed us to use them for ten years already. Life is hell without electricity. We are the only area in this township without poles for electricity. It would be even better if the municipality can install boxes inside out shacks," said resident Nosandile Melani.
Residents such as Xolelwa Mbangi had even installed DSTV, and were now paying for a service they could not watch.
Melani, who lives with five children, said, "We have no problem with buying electricity. But for now, that pole should be fixed so that our lives can get back to normal."
Melani said criminals were busy taking advantage of the darkness.
Ward councillor Ntombizandile Mhlola (ANC) said she had reported the issue to the City's electricity department. "I believe they came to see the damage caused by illegal connection to the street light. I will do a follow up and check how far they are with providing an alternative way – for electricity to be accessed by the residents. It is the municipality's duty to install electricity in informal settlements. The City has failed the people of Harry Gwala in this instance," said Mhlola.
Buffalo City Metropolitan Municipality spokesperson Samkelo Ngwenya said, "The municipality is in the process of removing all illegal electricity connections in Duncan Village … We are doing everything possible to make the electricity network safe, through the whole area."
"With the issue of the Harry Gwala informal settlement, I will be in touch with the electricity department and try to figure out what has caused the delay in officially electrifying the area."