Controversial Mfuleni councillor elected in new ward
Themba Honono still the target of criticism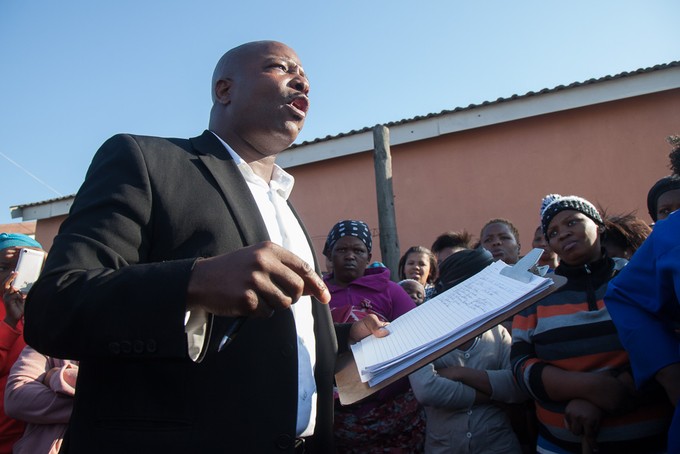 11 August 2016
A controversial ward councillor in Mfuleni has been re-elected, but in an adjacent ward.
Themba Honono who was the ANC ward councillor for ward 108 in Mfuleni, is now the ward councillor for ward 114 – a newly created ward adjacent to ward 108. The addition of the new ward has shifted ward 108's boundaries, so that some areas that used to be within ward 108 are now within ward 114.
Honono will be leaving the ward where he was the target of criticism, with residents even attacking his home in April this year during a protest.
The struggle for housing in the Bardale area of Mfuleni, which still falls under ward 108, was one of the main issues during Honono's time as councillor for ward 108. Backyarders in the Bardale area accused Honono of "false promises" and of changing housing lists.
Issues also arose in Garden City informal settlement, which was originally part of ward 108, with Ses'khona leaders who were ousted from their homes in the area calling Honono a "lazy councillor" and blaming the councillor for the forced removal.
Honono has continuously denied the accusations against him.
Despite moving to a different ward, today Honono was again the target of angry ward 108 protesters who blamed him for electricity problems. It appears that the residents were unaware that Honono was no longer their councillor or that the ward demarcations had changed.
When GroundUp contacted Honono today he was unable to answer questions as he was in a councillor's meeting.
Ward 108 resident Thembile George told GroundUp residents were happy that Honono was no longer the councillor for their ward as Honono "doesn't care for the people".
Shifts in support for the ANC were visible at polling stations in ward 108 in last week's election. At the polling station at Bardale Primary School, support for the ANC dropped from just over 91% in 2011 to about 78%. In 2011 there was very little DA support at the Bardale Primary School voting station (about 1%), but this year the DA collected 11% of the votes.
Changes in voting patterns can also be seen at Mfuleni Secondary School, another major polling station in the area, where in 2011 the ANC received just over 95% of the vote and COPE came second with 3%. This year, the ANC received nearly 85% of the vote and the EFF nearly 8%. The DA received just over 4%.
In the newly formed ward 114, the areas which used to be in ward 108 were won by the ANC. Between 7% and nearly 8% of voters voted EFF.
GroundUp attempted to contact the ANC Western Cape spokesperson on his cellphone, office number and email, but had not received a response by the time of publication.